You know why this is Chapter 69? Nothing to do with sex. Everything to do with no matter how you slice it or what way you turn it, the results are the same.
I NEVER intended on being Superwoman.
Never.
But once I decided to adult, I was immediately outfitted for my red flowing cape that would hang off my back no matter what outfit I put on. When I wear a dress, there is a long, flowing cape behind me. When I wear a suit, the cape is blowing in the wind and sometimes wrapping around my pants legs near the thighs. In sweats, my cape looks like it doesn't belong but it's still there riding my back like a cliché phrase about monkeys. And when I am naked, there she is: my cape. My big ass red cape, hanging from neck as if it were sewn into my skin.
Am I to never depart from this role of superwoman?
What's funny about this title, is there are countless songs dedicated to the independence of women, particularly black women. For some reason, black women have to make their independence known to the world but the dosage must be in small teaspoons at a time. We wouldn't want to emasculate the men or intimidate other women. We also wouldn't want Jill with the Stringy Hair to feel like we were coming for her space right? So when we go to the club dancing to I-N-D-E-P-E-N-D-E-N-T, and songs that fit that culture of music, we must make sure we only spell it out once so as not to offend others. Lol. Superwoman – the title that nearly every black woman has but no one really wants.
Folks think we want to be superwoman and that is simply not the truth. We were not built to maintain life and all of its ups, downs and mediums, all the stress and trauma, the good and the great, alone. I don't believe that. I believe it's possible to never spend your life with someone else. I believe it's possible to try love and decide for yourself that you are better without it and that's ok. But I also believe that we were made to have a partner. The fact that pickings are slim and partners, true PARTNERS, are few and far in between has made more women Superwoman than ever intended to be. We have to be responsible for EVERYTHING. EVERY DAMN THING. We are not just head of household, we are the head nigga in charge and for those that don't like that term, sorry. That's the way the saying goes . .  .
"**yelling at maximum lung capacity*

I'M TIRED OF BEING SUPERWOMAN DAMMIT!!!!!!!!!!!
We are the preacher, the teacher, the mother, the daughter and sister, the wife or girlfriend and for some, the side chick (you may not like a woman's choices but  that doesn't mean she isn't out her making other Super fucking decisions). We are the  bread winners, the cooks, the maids, the stress relief, the emotional beings, the love leaders and the dream catchers. In addition to all of this, we must be responsible for goals, dreams, spirituality, teachings, education, orgasms, and manage any mental health issues or problems we may face, all while spending up to a week per month bleeding and trying not to be pissed off about it.
WoooMFinSah."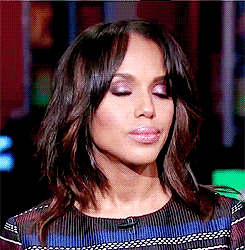 Nothing stops when we have kids. It doesn't stop when our cycles have us bent over the toilet trying to vomit up our mistakes of the last 3 weeks. Nothing ends because we have a bad day or are struggling through another bout of depression. Nothing stops for us – we must keep going.
I know, I know, all of this is true for men and women, white and black.
Welp, I'M TALMBOUT BLACK WOMEN TODAY!!!
While I do believe that women of all races are tasked with holding the world up on their shoulders, it's no secret that black women are expected to hold the world while flying through the air without dropping a single thing, all while looking good for our flip floppy ass men. If you are a white woman reading this and find yourself offended by the idea that your privilege prevents you from being spoken for in this particular blog, then I advise you not to return here because there is more where this comes from and I can't tell you when I will vent my black life opinions and experiences and won't hold them back for sugary words and friendly comments. Besides, if we were being absolute 100 about it, what it means to be a white superwoman is a completely different definition than the black woman's experience as such, AND someone is always looking to cape for a white woman whether it be white men, BLACK MEN, society, the community, etc….. A white woman's superwoman cape is always at the dry cleaners and she never takes it there herself. A black woman's cape is always attached to her MFing back.
We are the ones that seem to be continuously pushed to the bottom of the totem pole no matter how hard or fast we climb. Our men turn their backs on us at the drop of a white tear, jobs act like they don't see our qualifications despite our continuing advancement up the education meters and journalists try to refute any good information released about us at every opportunity to click-clack their typing fingers.
I had another blog that I started writing on this topic but decided to start over from scratch after a viral FB thread that I scrolled upon. By now, you may have seen it and might even know some of the women commenting. I don't at the present time know the origin of the thread or what brought about the tearfully white comment but a precious and privileged white woman left this in a black women's comment section: "I wish I could have been born a black woman because you all are so strong", or some derivative of bullshit like such. The post has gone viral because of the eternal dragging that she received, but the comment and the subsequent responses got me thinking about the title of superwoman and our addictive disdain of such.
Superwoman Can't Die…
…Because if she does, the rest of everything that has been dependent on us for survival will fold and not many of us will chance that. Either we have to be taking care of the kids or going to work or working on our schoolwork or cooking and cleaning or tending to our men or finding out they are cheating and caring for our own feelings or caring for ailing family or marching on the frontlines or pushing our not-for-profit or having contractions while signing paperwork for keys to new buildings after burying close family members and remembering to feel beautiful inside and out. Much like a run-on sentence, there are no breaks and or breaths. We push through and plow unbroken grounds in search of ourselves all while trying to maintain our professional and personal lives. Sure, as I said earlier, this is nothing no one else hasn't experienced. No, you don't need to be a black woman to go through this. But as a black woman, I guarantee the Superwoman title is exacerbated by a thousand knots. Let's use that FB comment I saw for example, which you can find here. One of the commenters shared some screenshots from a black man that inboxed her separately asking if "all white women were considered ugly" and how "in his opinion, most of them look better than black woman, who look like dogs" or some other type of animal he referred to us as.
Wait –
Bish what????
We can't even stop to take our fucking worn down heels off before we have to stand back up, cape blazing as usual, ready to defend ourselves and our sisters because some flagrant ass nigga thought it necessary to socially degrade us as a whole while casually forgetting that his blanket statement would also include his mother and any other black woman in his life. But I don't know, some black dudes act like they were pushed out of Jill With the Stringy Hair's snatch. FoH.
And for that, we must be on at all times. We must always be in charge of who we are. If we don't command and demand our respect and for that of our sisters, we will be disrespected at all costs. You don't get the title of Superwoman because you get up and go to work every day. You get it because YOU are work…every day. It takes work to go beyond every barrier set in place to be the ending factor. Superwoman has to be dedicated to herself in an unforgiving way that opens up the valley for her ascent. But she's hardly ever traveling alone. There is always family, friends and lovers in tow. . .
We are grinding for everyone at once to a point that we don't know if we are putting ourselves first or last anymore. At the same time of our Super Grind, we are watching our sisters be killed by the police at a rapid rate. We are holding names like Sandra Bland and Korryn Gaines close enough to our hearts that we can feel their final breaths. We stand in the front of the protest lines with signs and grief and strength unfounded because we refuse to sit quietly while our men are hunted, our children are unprotected and our women and girls become easy targets for police assaults and murders. It's a weight that sits on our hearts relentlessly and even when our emotional hope is drained, we still stand in resilience and solidarity with each other. This is why I say this isn't about white inclusion. Sorry, not sorry. White women will never know what it's like to hold the house up, keep self together and watch our families be ripped apart or worse, to be on the burying side of a racist system that supports the hunting and killing of black people. This is a daily occurrence. There are instances that happened last week that we may never hear about and those women, those black superwomen, will experience their losses and grief alone. They won't have the nation marching and begging for rights that should be a no-brainer for every human. Even when our home lives are in an uproar, we still find time in our stress to care about someone else and see to their needs. 
Superwoman can't die. She can't pass away quietly in her sleep or take a vacation indefinitely and leave her calendar book at home. Superwoman must always be on. If not, who will? If we don't get it done, who will? Who's going to take the overflowing trash out the door without us having to be a reminder or do it ourselves? Who gets the furniture moved and the rooms changed for a fresh feeling in the house? Who will fearlessly climb up a southern flag pole, snatching down the offensive confederate flag all while knowing the repercussions of doing so will be grand? Black women, in particular, have this Superwoman thing down to a science. When we do ask for help, we have about five to ten minutes maximum as a grace period to allow for it to start to get done. After that time is up, we toss our cape in the wind and fly to solve the shit ourselves.  Recently I saw this meme:
Recently I saw this meme: 
If this isn't a perfect description of superwoman, I don't know what is. I almost want it tattooed on my arm but I never wanted the title of superwoman to begin with.
The Title We Never
Signed
Superwoman is a misleading title that none of us signed up for. I didn't grow up with my head in comics and I was never a fan of Superman or any of the other Marvel heroes. The closest I got to that type of stuff was enjoying the Thundercats theme song but even still, I never watched the show. On the flip side, I never expected to get married, birth two kids and live in a suburban household with the perfect Ken-doll looking husband. I didn't grow up with adult expectations and no one ever really tried to implant anything on my psyche. I just grew to know that one day, I would be able to do whatever  I wanted to do with my life and I was looking forward to it (adulting per a teenage mind, smh). I did a mad dash out of the house at 19 and never looked back. But in hindsight, I'm certain I wasn't looking forward either or else I may have noticed the big ass red cape standing in the way of the door that I would have to put on in order to exit.
I came flying through these Indianapolis streets, cape blazing, weave blowing with crooked smile on my face in attempts to save the world from itself. I offered up every saving grace I could muster from a couch for flagrants to sleep on to my credit for niggas to fuck up. At one point, I had two apartments in my name, neither of which was home to me anymore. Saving people is what I grew accustomed to doing until I counted more losses as a result than wins. But my never-ending flight through the sky was far from over.
My sister has been a single mom for 20 years. She worked her way up working customer service for a pizza company to earning her MBA and becoming a senior analyst at her company. In addition to that, she's a professional accountant, an Uber driver, computer savvy to the highest degrees and has done all of this while raising a daughter alone. My mother is an only child, much like the daughter she birthed. She has been a caretaker since I was a junior in high school. One after another, a sick family member would make their way into our lives and deem my mom responsible for their well-being until their death. She has been fixing meals, running errands, going to doctors appointments, talking to hospitals, doctors, insurance companies, washing, cleaning, bathing and caring for as many as six people consecutively over the past 21 years. Let that marinate: TWENTY ONE YEARS. She did all this while going through her own health crisis including but not limited to breast cancer that, at times, left her hospitalized on several occasions. All of this took place while she was raising a daughter. As I wrote about in a previous blog, my aunt has struggled with depression for as long as I could remember. Her depression was intense and she would spend days in the bed sleeping or melancholy in spirit. Although she was a married post office retiree, she was expected to hold the house down. She paid the mortgage, the bills and since my uncle couldn't read, she took care of anything that came in the mail and all things in between. My uncle, although a very great uncle to me, was not a great man to my aunt and definitely not the head of household. Still, he treated the home as if it were his and like she was a squatter. It's not a lifestyle I could condone for myself but my aunt handled her business, through her depression and a relationship that was detrimental on herself. She may have seemed weak to other folks but as an adult woman, I can see how thick her cape actually was. #CapeStrong. My grandmother was the second oldest of five living children. I'm not sure where her amazing strength of life originated from, as she seems to be the only one of her siblings with the tenacity and the resilience that she possessed. She was blessed to love and be loved several times in her life. I know of three men, one she was married to and two who were long-term mates, who had her heart but not her mind. Each of these men passed away and while I was not around to meet my grandfather and see my G-Mom's strong will, I can only imagine it based on what I have seen: she never grieves. Not the way most of us do. When the last love of her life, the man I refer to as my grandfather, passed away somewhat suddenly (no disease…he fell and hit his head), my grandmother never let anyone see her cry. No tears were shed at the funeral and just like all the other friends and family I bid farewell to alongside her, she was stoic in her demeanor and always found a reason to flawlessly smile. I've written in blogs about the day I was leaving my house a few years back and saw her outside crying. Her tears were so huge I could have stepped inside of them. I will never forget it because I had never seen it. I saw her try to wipe them in enough time for me not to notice, but I did. I often find myself thinking of that day and wondering what caused her tears. Was that day a culmination of life??? …a climactic moment of weakened shoulders hoisting a tired red cape?? She has Alzheimers now and truth be told, I don't know how she could not have it. How could one store as many emotions away as she did and be the matriarch to her family AND her friends and it eventually not wear her thin in some way? I think being superwoman stole my grandmother from us. 
No one signs up for this invisible role of impossibilities. We aren't numb, non-humans who fly across the sky without catching a breath. We aren't superhumans and we aren't God, although each of us has the presence (IMO) of God within. To be super is to be excellent. Glorius. Splendid. Marvelous. These are all synonyms associated with the word itself and I don't deny that they fit every black woman I've ever met. But it's hardly a round-the-clock situation. I belong to a group called The Healing Circle, where women post their prayer needs, vent, uplift, cheer up each other and more. It's a safe, sacred space on FB (can you believe it) where women have gotten to know each other simply through trying to empower each other throughout the day. I see first hand through this group that every day isn't a great day. Some days are mental game changers and others seem like finales. There are moments where we have nothing but questions and feel undesirable to even ourselves. Our gears get tired, our immune systems get weakened and we struggle sometimes through bouts of depression, anxiety, and panic. Superwoman, by comic definition, would never experience these things and therefore she would always be able to fly with ease. There is no trouble that scares her backward and there is no past that she just can't get over.
But in the real world, our past effects our current decisions, our hearts are bruised and at times broken for extended periods of time and we are in and out of confidence depending on who we are and where we are in life. Times get hard and we aren't detached from how it makes us feel. Things need to be done and we aren't in the position NOT to do them. #FuckItIWillDoIt. We are in the process of forgiving, understanding and moving on, on a daily basis. Four out of four women are trying to forgive someone right now for some type of transgression. I made up that statistic and I highly doubt I'm wrong.
We don't want this fucking cape yo!!!!!
We don't. We have earned our crowns but these capes are overrated…yet so necessary. If not us, then who? After so long of caping for thyself, it becomes hard to let go of the ropes. Trusting another person to take of things the way you know you would can be such a stressor that it's just more simple to BE superwoman at all times.
We don't want to do everything ourselves. I have proven it to myself, my family and the world that I can handle life. I can make a way out of no way. I can sleep without electricity until I get paid, I can humble myself and talk to Citizens Action Program to help me with winter assistance. I can swipe my food stamp card at the grocery proudly. I can weather the stressful storm of unemployment and I rock THE FUCK out of interviews. I can work for Goodwill and Target for minimum wage during my maximum 30s. I can swindle, scam, scheme and finagle my way wherever I NEED to be. I can and I will maintain my household at all costs. There is no question about that. Now I want some help. At nearly 38 years old, after having been on my own for nearly 20 years, I officially want to retire this ugly ass red fabric that is weighing my back down and I want someone to help. I want some contribution to these bills. I want to be able to buy myself something without taking from something else. I thank God that I no longer need to ask and give my uterus up in order for the government to give me assistance, but even if that weren't the case, I don't want to do all the talking. I need someone else to call the plumber and the mechanic. I want some help washing dishes because sometimes I let them pile up too much.
I have two dogs and when it's vet time, I need help dammit ! I want to not have to pay for my own entry, drinks, and parking; I want to be treated like a Queen by my man. I want my friends to give friendship that is truly unconditional and in return I seek to provide the same. I want them to reach out to me when I'm struggling and can't do so for myself. I want to let them know that I am thinking of them when they think they are all alone. And everything that I want for myself, I want for every woman who is battling this superwoman role. It feels good to accomplish stuff that people think you can't, but after so many accomplishments, sometimes, you want to kick back and relax.  There is an ever growing list of expectations associated with bearing this title of super. You become EXPECTED to take care of things and to have it all together. Sometimes tho, you fucking don't want to ! You want to stop being the caretaker for the day and stop feeling like you can't grieve your losses. You want the bills out of your name. You want help raising your child. You want a loving ride home from the hospital and you want get well soon flowers hand delivered. This isn't about having a man. This is about not doing every damn thing ourselves, all the fucking time. That help can come in many forms…companionship is merely one.
Even superwoman needs a day off.
But if history has taught me anything, it is that our role as Superwoman is immortal.
Eternal.
It is forever.
Superwoman can't die.
But that doesn't mean we don't often want to retire our tired, red capes and just be women. 
~j