It amazes me that I am even here.
That I stand on these shaky, broken grounds, once more in life. Having failed at another relationship, here I stand trying to pick up my toys and relocate my toybox. It's a trying time in my life, to say the least. But it's ok. I am not here to blog about the breakup. Or even the guy.
I do want to talk about the past tho.
This was not one of the intended blogs to be released during my #ItsRainingPens blog blitz that started on Monday, disappeared yesterday and is returning today. LOL. I'm going to get this blog thing right one day. Yesterday, I was in no mental space to write, edit, post, share – nothing. I had just landed on these unstable grounds and was trying to figure out who stole my luggage and blogging became the least important thing to do. But I'm here now. And I have something I want to know.
How much weight does the past get to hold on to the present?
Often times, on social media, I see posts that range from typed status' to memes and pictures that swear no one gets to hold your past over your head. People all over seem to agree that no matter how the past has shaped your current standing, it's still the past. It has no weight and cannot be held against you in the future. ESPECIALLY if you have already paid the cost of your sins, whatever they were.
But do we really mean this?
Yaw know how much I love the following statement: "You can't make a hoe a housewife".
Lol.
Yeah. We know you can't. Thanks Too Short, or whatever rapper dropped that precious nugget through the hip hop wires and taught us that once a woman stakes her claim under a label (that she likely didn't give herself), she is forever tainted and unpure.
The reason I bring that statement up is because of this: What if she changed? Is she a hoe forever by default?
Will she ever deserve to be a housewife, IF that's what she wants? Will she ever be able to reinvent herself or grow or blossom into a brand new woman? No? Oh I get it. It's because her past is hers and it doesn't erase because she became a new breed. So no matter what she grows into, what she learns about herself or how accomplished she gets in her life, she will forever wear this stigma and subsequent Scarlet A on her forehead as a warning to the "brothers" that this one is only good for fucking. Will any man bold enough to venture onto my blogs dare tell me I'm wrong ? Or right?
Here's the point I'm  trying to make. If her past is just that, her past, then who are we to hold her to it for the rest of her life? Who are we to make her repay for the crimes she's committed against herself? What do we know about her – her past, her personal traumas, etc….what made her the way she was? Who did she talk to? Who tried to help? Often times, no one does, so a younger girl could be stuck in this dimly lit spin cycle of knowing what's right but doing what's not necessary smiled upon. But when she makes it out of all of that, alive and still holding her crown and her reflection with a prideful smile, in what world do any of us get to learn about her past and tell her that it's payday time….again? Who are we to call her names years and in some cases, decades after changing her entire scoop of living?
People who judge folks based on their past absolutely make me chuckle inside (after I pilfer through and cast aside my anger). The reason being is because if you have your finger stuck out towards anyone else's past, it makes me think that your audacity itself is what is holding up your pedestal. Clearly, you have no past. You have no mistakes. Oh, the perfect places you'll go . . .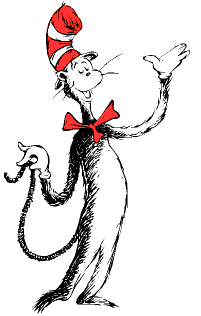 People don't judge folks solely for their past sexual activities, that's just the most easy and most popular. People talk shit about folks for everything they can pick apart. You have to be careful who's arms you allow your past to lay in. Some folks will use what they know (past/present…it doesn't matter. Some folks are just shitty humans) against you. They will spite you with information YOU provided them. They will dehumanize you, talk about you to other folks, call you names, leave you, disrespect you and/or mistreat you based on their personal judgement(s) of what all you have done and experienced….sans their presence as a guide to Godly living. You know that's why folks don't really like "Church people" right? It's because of that entitlement to judge others based on what you know, and then having a PIECE OF A SCRIPTURE to back their argument. In other words they take their favorite bible verses that you've been hearing since you were 11 and dropping change in the offering basket, and use it as proof as to why they are correct and you there, you're wrong. But taking three sentences out of a paragraph or one paragraph out of a full Chapter, in any other realm, means you just changed the direction and perspective of what you're reading. It's called 'taking it out of context'. Is this always the case with 'church folk?' Nah. But it is quite often….church folks can take any scripture and make it to fit their current argument. One scripture from the middle of the bible somehow encompasses gay people, promiscuity, and whatever other argument they are having at that moment.  I find myself wondering if they are trying to win a case or speak for God or is this an episode from Candid Camera. What does perfection really feel like? #AskingForMyself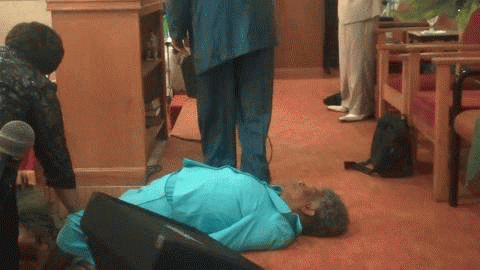 People and their nerves. But more on that later…My final blog this week will be about taking bible verses out of context. So I'll stop there with that thought but my purpose for even saying it is to speak on the judgment inflicted upon the pasts of people whose current life speaks completely different.
Pulling this full circle, yesterday, an argument ensued based on my past. Here it is…my past I mean:
….prior to Januarie but somewhere in the midst of NSAY. It was my 27th birthday and had a boyfriend who lived with his mother. I don't know the true point of me even saying that other than to say my decision making wasn't the greatest. For my birthday, a friend I had known from my past life invited me to a place I possessed all the curiosity about: TopSided. Indy's premier sex club.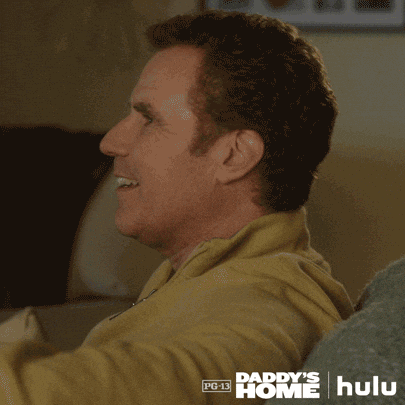 So yeah, I visited the club. It was different than I expected. Indiana laws had changed. Things were quite conservative there…inside the sex club. O.O
All the happenings of this trip were placed in a private journal, which was infringed upon unnecessarily. There was no reason for my journal to be looked through. Dude is a fucking troll for that. A straight troll. I have never gone through any of his stuff. I have respected his space but mine for some reason, I wasn't welcomed to that same treatment. It's not the first time he's invaded my privacy.  And I've given no reason for that to happen. NONE! Nonetheless, it did. As a result, I was tongue lashed in the worst way that ended with the ending of my relationship. But this all came from an intrusive, uninvited visit into my past. An 11-year-old past.
Eleven Years Later, and I am being called to task to answer to my current man for my past transgressions and foolish decisions? And for what it's worth, I don't have ANY regrets. It's not something I would do today. I'm in a completely different space and life, surrounded by completely different people. But it's something I did when I was still in my 20s learning about myself. But just 24 hours ago, I was referred to as a host of things aside from poet, writer, artsy chick, JY, Kennie, etc…..If I were to list what was spoken to me, it would make me vomit. I'm surprised it didn't when I was reading it, but mentally, I am so numb to this shit that I can't formulate any more ideas on what to say or do. I give up. I gave my ALL. And it was not enough.
My current life ended because my past life existed. And from someone who once told me that nothing about me or my past would ever make him stop loving or wanting to be with me. Until yesterday……yesterday, I was a filthy woman who he would never have talked to had he known. I'm a woman with a past so disgusting that she doesn't share it. #MyPastAintNoMoreDisgustingThanANYONES #YoursIncludedNigga #MyPastIsNoWorseThanYourPresentSituation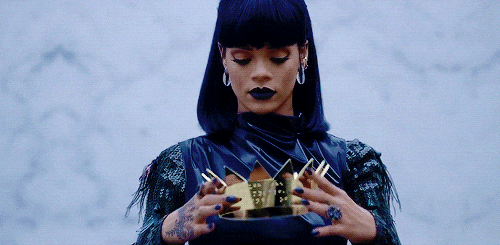 The thing that the people who stand on this 100 Ft high pedestals fail to realize in the midst of judging other folks about their past is that often times, your past creates a debt that you eventually pay. It's one thing if that payment date is JUSt now making it to you. But when you've paid your dues, when you've done your time – all you want is to live. You're not trying to live under the umbrella of whatever you did no more than a felon is trying to live under his reputation as he tries to go straight and narrow.
I can't speak for the world, but for ME, my past has cashed checks that came right out of my ass. I will NOT repay for any of it. I will not allow my past to be used against me currently. I will not let it dictate who I am currently. All it can be used for are teachable moments to people that I think can handle what I share. But it doesn't define me. It can't. And what it also can't do is becomes an active resource of proof to show how I am a failure today. Nah.
NO ONE SHOULD ALLOW THAT.
No one has the fucking right to dig up your ghosts and turn your day into a nightmare from Haddonfield. It's not ok. It's not love. It's childish to snoop in other people's PRIVATE things btw. But I digress….
"No woman I would ever be with would have a past like yours."
That hurt.
It hurt because of who said it. It hurt because of why he was saying it. It hurt because it's not something I could ever see myself saying to him…or anyone else. It hurt because I've paid for all of my crimes. I have paid with my life in more ways than I care to name in regards to the past. Most people will never know the many ways of which I have been called to task….but I know I have. He doesn't know how much life it took out of me to get to who I am today. L I T E R A L L Y!(And i'm really trying to stop using that word).
The losses.
The failures.
The missteps.
The molestation.
The ho'ing around (sucking and fucking everyone is what I believe he said).
The abortions.
The loss of self respect.
The anger and hurt.
The suicidal thoughts and considerations.
The wishes and prayers for death to find me without me doing it.
The repeated BV problems.
and my grand favorite, The Infertility.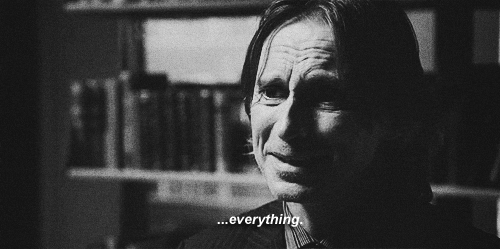 I've paid with my life for the life I've lived. I fought hard for the me that is here today. HARD. My ex seems to think that I was sucking and fucking everyone and loved to do it so much but don't want it now. He has no idea about me…..and it's been 2 years. I guess I should have stepped in and told him just how much fucking fucked up my life, my self-respect, my body, my future…..I should have told him from the gate that sex tried to ruin my life and I had to fight back to get to JY status. But, we'll color that my mistake.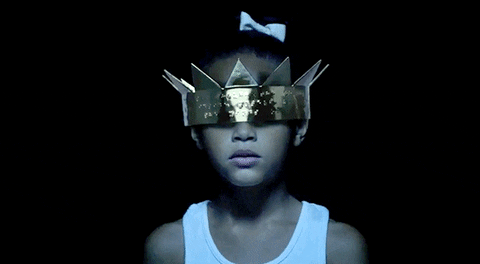 At what point does the past no longer have an outstanding debt on your future?
Idk.
but what I know for sure, is he's the last person to ever get an opportunity to do this to me again. All that disrespect I received (and he truly believes it's deserved) reminded me of something: My Past.
And not me going to Top Sided for my birthday.
It reminded me of #MuseRandy. You may remember him if you go that far back with this blog. Randy tore me down every opportunity he got. He made me feel so small and diminutive. Dismissive. Like trash. He made me feel like I should kill myself. I wonder if he suggested it once like I remember? Maybe I made that up. He got in my head and stayed there. I couldn't get out of his thoughts about me. I believed what he said about me. I wanted to die because I believed it. But I made it beyond that. But I didn't make it this far to have any of those reminders come from the person I wanted to spend forever with. Nah. Funny how this temper tantrum about my past came to be and he swears he doesn't know anything about me (or know me at all…his words), but your actions triggered my past in the most gut-wrenching way. WORD HURT ME AND I DON"T CARE HOW THAT MAKES YOU FEEL!!!!! **YOU is an interchangeable word and not reserved for my ex. Idc how mad you get, you don't get to just fly off the lips with words. You don't. Not with me. You don't get to say things to me and then attempt to make me feel bad for being sensitive to the blows that words can give. Yesterday, I stood in front of the man that used to stare so beautifully at me and felt those things. Small. Diminutive. Disposable. Not good enough. Crazy even, but that's another subject.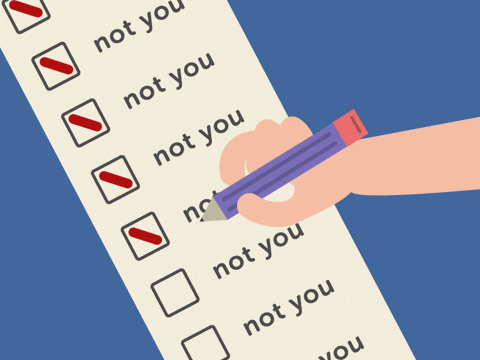 Man that's not us.  If he read this, he would say 'you're playing victim I see". LOL. Nah. I'm playing real life. Just not airing his shit out. I don't mind airing my own tho. I don't want to judge other folks based on shit they no longer do or engage in. I don't want to hold them to the standards of who they used to be as currency. I want to make sure I am cognizant that while people's pasts most definitely shape who they are as a person, they don't MAKE the person. And also, I stress this: we never know what all a person has endured to get to the better version of themselves they are today. We don't know what prices they paid for the whatevers from their past.
And so who THE FUCK are we to think we have the right to stand high like God's fist,
and redefine them in the present????
***Now Playing: Intruder, Lupe Fiasco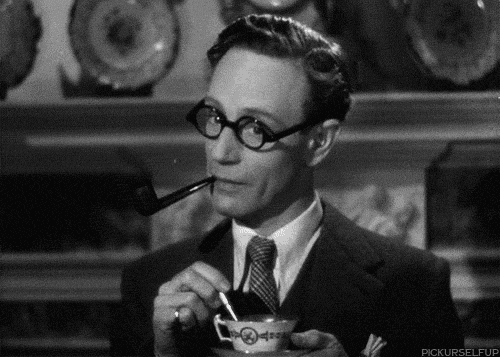 ~j