Big Momma is a staple matriarchal figure in the black community. We know her as the older woman with the world in the palm of one hand and all of iitsresolutions in the fist of the other. She is larger than life. There is no question she doesn't know the answer to or at least how to find out. There is no meal she cannot cook from scratch and her biscuits, greens and macaroni are all dishes that people fight over the last plate. She holds recipes in her head like brand new Jay-Z song lyrics. Big Momma doesn't get sick. She nurtures her immune system with natural ingredients and special homemade remedies. She seems invincible in her existence and families know her as the glue that holds them all together. Her image has been portrayed in many movies, often which show the downfall of family relations in her absence.  Just as every daughter longs for her father and every son needs the affection of his mother, all grandchildren want that relationship that they many other enjoy with a woman often called Big Momma.
This isn't a story of Big Momma. That would be more of her oldest sister, Anna Lee, who never left Winona.
Matter a fact, if my description of Big Momma is accurate, then the title that an old friend gave to my grandmother after being in her company a few times, is more than befitting: G-Momma. It's perfect. My grandmother was a fucking G ! 
This is a story of my grandmother. I can't tell everything about her, but there are some great highlights and straight dopeness that are worth sharing in a blog short. Netria Parker Marlin. I wonder why she didn't have a middle name. Parker was her maiden. I've written poems about her in the recent years. I've had memories of happenstances with situations that seemed to foreshadow all that has come to pass. I decided, after staring at my grandmother who seemed to be worlds away in her eyes, that I would tell a story she can no longer tell. I would tell who she was to me. I would tell why it hurts to see her forget us all, but mostly her own life. I will speak of a life, lived to the fullest extent she knew how that I remember in bigger pieces each day. My grandmother has Alzheimers…or something that has altered her brain. It seems permanent. God always has the final say…but who am I to say God is not speaking now? So, what I know, I want to share. I want to immortalize a woman who was anything but Big Momma…
…but every bit my grandmother.
I never called her grandmother. Or granny.  In fact, I called her Netria. I remember it being a big deal to some and non-big deal to others. She didn't seem to mind and when people questioned her, I don't really remember her response but it didn't result in much change. I vaguely remember her having a conversation with me about it and I wonder now if it ever hurt her feelings, as that was never my childish intent. I was just a spoiled child I guess, I don't know. Eventually, I stopped calling her anything. I don't remember if someone told me to or if it was a natural progression, but I stopped calling her by her first name and I never referred to her as anything else. I just spoke to her. I talked to her and she talked back to me and never a word was spoken about me not calling her grandmother. I knew her as my grandmother, I just didn't reference that in speaking to her. And truthfully, it didn't even fit her. She wasn't Big Momma, she wasn't grandmother, or granny…she was G-Momma. And I wish I had been introduced to that term long before my adulthood. I think she may have loved it.
While Big Momma was up in her kitchen snapping green beans, my grandmother was in the basement gambling. I don't quite remember exactly why she chose to move to Indianapolis, but it was told to me that she always a strong-willed child who didn't cry when got whoopings and was the second oldest of five. She was a soaring 5'9 with silky hair, smart, played basketball and was the Prophesies of her graduating class. When she came here, she worked first at the Finance Center out in Ft. Harrison and then moved on to being a postal carrier, as well as her first and only husband, Kenneth Marlin (my mother's father). She was a talker, a mover, and a shaker. My grandmother knew or came to know everydamnbody. She would make friends at the Goodwill because we would go so often that the cashiers would recognize her and she was always good for striking conversation. We'd go to the  Goodwill, or the "GW" as she called it, and come out with bags of stuff for a few twenties that went partly in the register and partly in the cashier's pocket. She never knew a stranger and I didn't fully grasp that term until I realized my grandmother knew the entire city. My grandfather was long gone when I was born. I split my time between the women in my family – my mom, my grandmother and my two aunts. There were no babysitters or cousins, sisters or younger aunts. I was never around kids unless they were friends I made and brought with me. I wasn't a grown child in my attitude, but I kicked it hard with the adults.
And the adults were enjoying the primes of their lives. My grandmother was the gambler. She had a basement outfitted for sleepovers and poker playing. Her kitchens smelled of large trays of food cooked in other kitchens and brought over for dinner and snacks throughout the night. I never dreaded going over there. It was live. There was music sometimes, but mostly it was a house filled with poker plays, arguments, laughter, and television. There were people everywhere but no danger was ever present. Folks would await their turn at the table upstairs, and that's where my grandmother would tell ghost stories and let me play in her hair. I'd brush her hair until she got tired of me brushing it and then I'd put it in a ponytail. The first one never worked right so I'd have to take it down, brush it and try again. I smile as I type this, remembering those moments my grandmother allowed me to be her stylist and her my babydoll with the pretty hair.  Her house was always popping, for lack of better word. There were cars everywhere, parked on each side of the street and in her driveway. Out of seven days a week, she had card games probably roughly five. I remember B.R. had every Thursday no matter what. I don't know how the exchange of money went but I know my grandmother was pulling in what the young folks call 'racks' or whatever. She had to be!!! She was good at being a hustler and she would take me to the P Shake house with her. I was her partner in many ways and it's baffling how long it took me to realize that. She let me work her card games – I would bring the poker players their coffee and Pepsi in exchange for them giving me tips. It was exciting to me because I could glimpse into the basement at all the money on the table, witness the cussing and the cigarette smoke and take sips out of their pop on the way down.
These beautifully sometimes haunting memories are ones that I could only get from experiencing life alongside her. She may not recall it anymore, but I do.
She was no Big Momma, but she every bit my grandmother.
She loved pictures. My grandmother had a photo of everything and everyone. She had tons of collages, frames and photo books, all full and stuffed with multiple photos in each sleeve. She kept long wallets that had lots of plastic pockets, and for every credit card and ID card, there were photos of random people she knew…and me. She always had pictures of me – they were in her books, her wallet, and her house.  For everything I think is so uniquely drawn about me, I come to realize it originated in my roots somewhere along the lines. I get my love of photos from my grandmother. She kept a camera and was always ready to pull it out and get a new picture. If I were to go to her house today, pictures would be everywhere. Her in Vegas or back in Mississippi.  My school pictures. Pictures of the man I called my grandfather, someone I think she loved more than she could bear to stand. Pictures of Candy, one of her best friends and also a transgender. I'll put it in my book about how me and my friend Shakira discovered she was formerly a man when we were just 8 and 9 years old. That was a big deal back then and we thought we'd discovered something no one else knew, and had no idea how to sit on our 'secret.' It made for a laughter filled story G-Momma would later share with folks.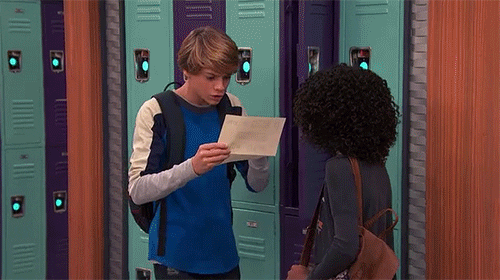 Her house had red and gold velvet wallpaper. I used to enjoy running my fingers up the velvet part because of how it tickled me. Her living room had red velvet like couches with a gold and red glass table that had mini chairs that fit around it. It was elegant. Beautiful. I'm sure my mom has it locked in a human size safety deposit box now. There is no way something like that is available now. It was full of gold pillars that held the glass up and I used to use them for my Barbies.
G-Momma told ghost stories that honestly used to scare the shit out of me. I still remember the story about the man with the wooden leg who she could hear walking down a hallway and how my grandfather still turned the doorknob every day at 4:30 pm, when he was coming home from work. She used to say that some spirits don't know they are dead yet. She and her friends would trade tales of hauntings and occurrences and I would sit and listen without showing signs of fear. She always had a story for something. I never thought those stories would end. She had a stellar memory and spoke the last four digits of a phone number in blocks: "forty-seven, thirty-six." Singling out numbers was foreign to her.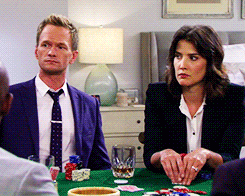 She was a night owl who slept hard in the day time and was wide awake gambling or reading the latest national enquirer and counting change in her bedroom. She varied on how she liked to keep her attention. McDonald's breakfast was our thing. She'd wake me up at 5 in the morning after the last poker player went home and ask if I wanted to go get something to eat. There was also this spot called Fast Eddies, that used to be at 38th and Meridian where the old Subway sat. It was a diner style joint and of course, my grandmother was friends with everyone, including Fast Eddie. My love of waffles came from that spot. My love of peach cobbler came from us eating at Marbles all the time, where again there were no strangers. Either we got the peach cobbler…
…or we'd b-lined around the block to Long's Bakery, where we would joke about needing to put the box in the trunk so we didn't eat them all.  She loved Cadillacs and she loved her friends. My fearless G-Momma kept a personal arsenal of guns. When her friend was robbed at gunpoint at 500 Liquor store, she started going up there, me in tow and keeping watch with her gun in the armrest. I really was her buddy. The more I type, the more time I realize that we spent together and all the things we did. She taught me to play 5 & 7 Card Stud, Fifty-Three, and several other card games. We'd gamble on the floor for pennies.
My mom told me she wrote me a letter when I was born because she wasn't going to be in the hospital to see me into the world. She was at the Mayo Clinic prepping for brain surgery that would cause her to lose her teeth, but little to nothing else. Her dentures had a gold on the side and I used to love it when she wore them. She kept long fingernails on one hand and a gold rings on her finger, or hanging from a necklace. The nursing home recently cut her nails because she's a bit combative and they don't want to get scratched. I get it but….yeah. I've never seen that one hand with those short nails before. It was like slicing off one of the lasting pieces of her. G-Momma was that woman that had a gold nugget and diamond ring on her pinky. It was a money sign to be exact and both she and my grandfather had one. When he passed, she wore them both. She didn't have a hood mentality or talk with broken English. She just …was who she was. A lady who loved the blues and Al Green, and who may or may not have been on the run late in age.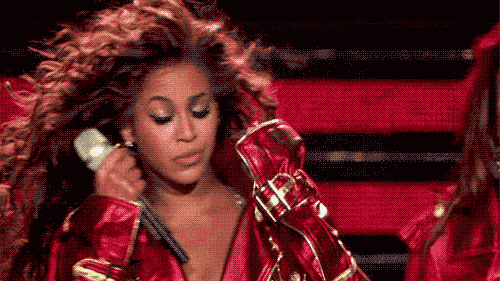 She had throat surgery when I was a young kid. I can't remember what her original voice sounds like as the operation did something to her vocal chords and caused her to speak in a raspy but loud whisper still to this day. It's a distinct voice that can't get as loud as she sometimes pushed it to be but when she was making a point, or if she were upset, best believe you knew. She didn't cook. She wasn't Big Momma. She had can goods in her oven and her favorite things were beans, bacon, an egg scrambled in the pan, steak and her famous hot-watered cornbread that used to look like pancakes and taste like a buttery offering from Heaven. She had a washer and dryer in her basement, but she mostly bagged her clothes up in Hefties and dropped them off at the laundromat. She didn't mind paying for what she didn't want to do. She was responsible. She loving. She was beautiful.
She wasn't Big Momma, but she was my damn G-Momma and that was enough.
My grandmother never showed emotions. I watched her outlive so many of the poker players that I had come to know as family. I saw her lose love several times and not bat a tear. When my grandfather passed, I wondered how she could sit in front of the pew with such grace and class. She was dressed up the way he would have wanted to see her: in a mink coat that drug the floor. I can't remember much else about her outfit but Crown Hill was so full of people that they were out in the hallway in bunches. She floated around to everyone, stopping for conversations and laughs. When the service started, I watched her. There was no emotion the public could see. When I spoke, which was my first time ever doing a poem or speaking in public, I could tell she was proud. I made her laugh and smile with my words and I could feel it. Thinking back, I can still feel how we connected. She had to be devastated…but didn't wear the types of sleeves that would show it. She also never said I love you, until right before she stopped remembering me. It was jolting when she said it because I had never heard it from her. "I love you too", I awkwardly said back to her on the phone one day back in about 2013 or 2014. I realize now, as she began to fade into a new Netria, God allowed the old Netria to give out a phrase that would come to be cherished like gold.
She was a resilient woman. I could give many stories on how she bounced back repeatedly from what would otherwise put others down for the count. But I have to stop the blog right?
My grandmother. Netria Parker Marlin. She used to smile a lot. Laugh. Talk on the phone for hours. She loved boosters (hot people as she called them) and a good deal. She loved dogs and a good spontaneous trip back to Winona. She could cuss and dress well but she preferred to be barefoot, outside on her patio drinking a Pepsi. There was once a time I thought she didn't love me or that I wasn't good enough for her. She used to have this saying that hurt me to hear but she let it be known every chance she got that "I could have made something of Kendria." I didn't understand it. Well, when I was dancing I did, but after my life began to change and I started to show myself with great purpose, I couldn't figure out why she always said that. I get it now. She was old school, from the backwoods of Mississippi. She saw something in me and she saw me quitting everything I started. Everything I tried, I was good at. Piano, Karate (which we took together for a couple of classes), dance, cosmetology; I was good at everything I put my mind to but I quit it all. I chose a different path, consciously. I became the girl that cried "I'm Great" but had yet to stick with anything long enough to prove it.
Until poetry. My grandmother used to come watch my performances. She was one of my first fans. Once she saw I was relentless with it, she started to pay attention and when she heard me, she wanted everyone to hear me. She wanted to contact Oprah and get me on her show. She wanted the poker players to hear the "God Are You Listening" poem that I wrote early on which included some lines about her. She was one of the people at one of my first features, held at The House in Glendale before there was a Target. She rocked with me. That saying, although hurtful for me, wasn't meant to hurt me. She just wanted me to see my greatness and follow it upward. I miss going to the Goodwill with her. And hearing her blow outside instead of parking, getting out and knocking...like normal folks would. I miss walking into her house and the door never being locked. I miss the sounds of the poker players and all the drama they brought with them.
I miss my grandmother.
She didn't need to be Big Momma. And she never intended to be. She was simply Netria Marlin. She never remarried after my mom's dad but she loved again and again. She had a smile that I miss seeing and she didn't like to sit still. Neither do I. In fact, sitting still is something I still work on doing. I'm a night owl like she was and while I never fell in love with Cadillacs, I am able to drive across the country without batting an eye because of our frequent 9-hour trips back to Winona, MS. She loved her sisters. I miss our patio sessions where I would look up in the sky and watch the planes flying over while listening to conversations between her and my aunt that often times included belly aching laughter.
I miss her.
But …..
I can't ever say I didn't experience her.
And what an experience she was.
Her love was not traditional. It may have even been hard to detect at first. But looking back, I know she loved me. She loved us all.
She loved us like the G she was.
She was no Big Momma,
But she was every bit my Netria.