"We should have brought some tissue."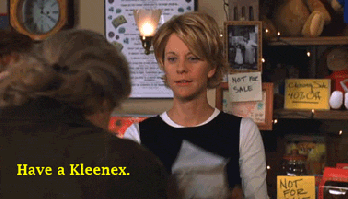 These words slipped my sister's lips to the right of my ear and I emphatically agreed with her sentiments. The show had been on for all of two minutes at this whispering point and already we knew we were in for an emotional ride that would guarantee tears shed. Luckily I had some paper towels in my book bag, but once the show got underway I didn't want to move, and at times couldn't. Leaning down to grab my bookbag and remove some of the hard ply napkins I'd pilfered from somewhere in New York seemed like it would be a distraction to both the cast and myself. By the end of the play, I'd done that several times.
Welcome to my after-thoughts of SHE, a choreoplay created by an incredible dance choreographer, Jinah Parker and produced by Kevin Powell.  My intent is not to recreate the 90-minute show play by play in this blog; I believe it to be something one needs to experience in person in effort to fully grasp how effective it was at telling these particular stories. Instead, I want to focus on how SHE made me feel, both internally and externally, as I journeyed with the four main characters through five stories, each feeling like a page from my own autobiography.
Quick backdrop about me (in case you don't already know) to help put my perspective into context: I love dance! All of it. I love watching and participating in it. For too short a while during middle school, I danced w/an African Dance Troupe called FIRE, and for as long as I can remember and still today, I play songs at high volume and dance to the music as if I'm a professional, on stage with an audience mesmerized by the way I move. Dance has always symbolized freedom to me. The way an artist moves their body in tune with rhythmic sound, background noises and common chorus' is like a feather being pushed by spring air. It's such a natural experience and full of effervescence; delicate even. I wish I had stayed in dance classes and allowed myself the opportunity to form my flexibility and learn how to follow choreography the way I think I am when I'm at home pretending to be the student and the teacher. One of the allures of dance for me is how no stone is untouched. The dancer's consciousness of their 5-count is effortlessly exuded in not just the movements of the feet, but also the controlling of the arms, down to the tips of the fingers and how they fold or relax at the exact right moment. Their eyes speak the lyrics they move to while their lips never part and dare to mouth the words. Their feet showcase their arch at specific moments and flatten at ease when necessary. Dance is an art form that requires all systems to be ready to go, on or off beat, depending on what the choreographer has led them to do. Dance is like freewriting, using your body as the pen and the paper.
Where dance asks the student to become the song, even if there are no words in it, theater asks the actor to become someone else-

-even if she can directly relate to the storyline.
This too feels savory to my soul. Anyone can memorize a script or read a monologue and it sound ok. But becoming, or embodying, another being while finding something in their story that is relatable enough for you to add your own special touches while still keeping yourself out of the characterization, is truly an art form. I believe that's why there are so many different awards for actresses and actors. It is a remarkable feat to give your audience someone they've never met through you. Simply put, I love the art of dance and the greatness of acting. I've dabbled in both, but writing is my true calling. Still, I find myself sitting in theaters, festivals and other showings that include one or both completely enamored with hearts for eyes as I listen to their bodies create a story and watch their acting introduce me to someone new. Needless to say, I sat in the theater waiting on SHE to start, knowing that the artistic high I would have by the end would be something worth writing about. I kicked myself for not bringing a tiny notepad to take notes. Everything I am blogging is based on my memories of the show. No pictures or video were allowed, respectfully and rightfully so.
I've also received word that it will make another run later in the year and I will surely help promote it, so please be looking for that later down the line.
Let the Bodies Hit the Floor:
There were six dancers, each with her own personality about her toes. All six dancers have trained extensively in their art of choice, with some traveling as far as Amsterdam, Paris, Ethiopia and Isreal for study and teaching opportunities.
The musical selections were carefully chosen and perfectly intertwined with the storylines. When I heard Eryn Allen Payne's Piano Song start to play, I relaxed even more in my chair as I instantly felt at home in this space. My unspoken (in this blog) love is music, and Eryn Allen Payne is an artist I recently got turned on to by way of Spotify trolling. She's not on charts or playing on local radio, so anytime I hear that type of artist play outside of my earphones, it brings me comfort.
"Sometimes clinging to a cloud ain't, easy as it seems
Sometimes clinging to a cloud ain't, easy as it seems
But we try (just a little)
And we try (for you)
And we try (for me)
And we try"
~Piano
Payne's delicate voice sings like a songbird over simple piano keys that eventually wrap themselves in the arms of various horns and drums and high notes by the singer. I love suggesting music and Ms. Payne is someone to puto n your radar for certain, especially Piano Song. At the same time, the stage lights were up and the dancers gave us our first taste of the next 85 minutes. As they neared the end of the song and sprinted about onstage with high jumps, mind blowing one leg spins and facial expressions that were a cross of internal joy and melancholy fears, my sister moved close and spoke this blog's opening line:
"We should have brought some tissue."
The dancers were charged with being the narrators of the show, which was artistically exquisite because they didn't have actual speaking lines. The narration was all foot and body work, facial expression and intensity. Throughout the show, different dancers would enter the stage and begin to tell the stories being spoken by the characters. When pain and hurt were present, the choreography was inflamed and at times frantic. They'd tug and pull on each other, spin desperately on the floor or run for the freedom the characters were searching for in their tearful cries. There was one specific a point a dancer was on the ground with her legs up, her arms gripping the ground and her head back. I felt the storyline in her movements. Her inhales and exhales were distressed and passionate and they almost made me lose my breath for her. Her toes were aware of their surroundings, her skirt spread against the concrete flooring as if it were purposeful.
In that instance, she was me. I was her crash to the floor and the melancholy in her feet. I watched them all dance for me, for my life and for my secrets and pain.
It was hard to know whether to watch the dancers or the person speaking but I attempted to use both eyes separately. No matter what dancer was on stage be it one, a couple or all, the words being spoken were given a palpable heartbeat by how the dancers connected their movements to each monologue. And man were they strong!!! They picked each other up, rolled off each other's backs and did the fell into the splits as if it were as simple as left foot, right foot. The intensity elicited a listening silence throughout the room. We watched with our eyes fixated on how each talented dancer turned their footwork into the actors. When the conversations were lighter and loving, the jumps and spins were graced with smiles and spread arms. The songs made you forget for a quick second that this was a heartbreaking story of how much pain women carry with them on a daily basis.
In secret.
This was not just a story of sexual trauma and abuse; this was a story of silence.
At one point, I remember thinking about the fact that in this room of women actresses and dancers, audience members and venue staff, there was more than five stories worth of women who could relate directly, or all too closely, to any one of the stories shared on that stage. It's scary and maddening. The choreography put movement to the pain that hides behind the smiles on many of our faces.
The Bedrooms:
There were four actresses and much like the dancers, they are all well versed in their art form and each have a resume that includes tons of theater acting, some  television (including recognizable shows) and even a musical tour or two.
The stage set up was very minimalistic yet spoke volumes if you've ever experienced sexual trauma of any sort. There were four women, five stories. More on the fifth story in a second. The stage had four bedrooms, each with a woman in it. The rooms were all the same dimensions but varied in aesthetics. Each had a bed but the contents surrounding the beds were all different. In one room, there were tons of balled up and wrinkled papers alongside pill bottles. Another room was more controlled and clean with not a drawer out of place. One girl had a teenage looking room and the older matriarch of the play had a room befitting of her regal personality as well. Each bedroom held a different trauma but all fell under the same category:
Sexual Abuse.

And silence.
These bedrooms are a crucial unspoken part of the play and I will tell you why. The significance they carry is effective to any audience member versed in this topic by way of personal experience. Our bedrooms hold our secrets. We keep our diaries, journals, AND silence in these rooms, hoping that closing the door or locking the book or hiding it in the panty drawer will shut out the effects it has on our lives and mental state. Bedrooms are where we THINK we have healed ourselves until we realize we haven't. It's where we throw our fits and tantrums, as did one of the characters. It's where we ball up in our sheets and write or consider suicide or cry our eyes out, using our pillows to muffle the screams that cannot exist outside of that room. Our bedrooms are often our inadvertent tombs or temples of anguish.
Every time one of the characters descended from her room, another layer of her pain was exposed. Stories of molestation, sexual abuse, rape, and harassment fell out of the closed closets and into the arms of the waiting audience as well as the other characters. Again, I don't want to give away too many details. I only want to convey how well these actresses delivered their roles. Like the dancers, there were times when it was just one or several and towards the end, all women on stage. The characters all shared the common bond of having been sexually traumatized and thinking she should remain silent while internally erupting with hurt and confusion. Throughout the room, of which you could hear an ant sneeze, there were sniffles. Tearful emotions were overtaking the packed audience of various ethnicities, genders, and backgrounds. We all collectively were slapped in our faces by the reality that too many women face and must live with. From catcalling to schools turning their backs on rape victims and court Judges that ask questions like "why couldn't you keep your legs closed", SHE moved through not just these four women's stories of abuse and trauma, but those of MANY. Thousands of women and teenagers are abused every day and they stay silent due to the treatment of victims once they've gone public; these were their stories. These girls and women keep to themselves, self-medicating and secretly hoping to die and for some, attempting to do so.
"…Halfway ready to die but scared to be buried on our backs because what if someone sneaks into our casket and thinks we were asking for it?"

~Januarie York, We Be All Night
In SHE, the bedrooms represented silence and repression to me. They were places of unrest, fear, and self-doubt. Stepping out of the abyss of the bedroom and turning on your vocals is what this play was about. YOU HAVE THE RIGHT TO REMAIN VOCAL!!!!! The matriarch in the show, played by actress Kimberly Dalton Chalk, suffered molestation as a child by a family member and stayed silent about it. Imagine how many of our matriarchs and [great] grandmothers have gone through this and we don't even know it. Through her own trauma and experiences, she urges all the other women to be vocal. She pushes them towards healing, knowing that in doing so, she will begin to heal herself as well. Throughout it all, the dancers were interacting with each other and the characters themselves and it made for a phenomenal, emotional 90 minutes of trial & tribulation turning into a triumph over pain/guilt/fear.
SHE told these four stories of sexual trauma, each having its own ability to branch off into further traumas and ways to be identified with by the audience. The word RAPE was given a broader spectrum to exist on that included direct sexual rape, mental and sexual manipulation, catcalling and street harassment among other instances that all fall under the brim of saying NO and it not being respected. But there was one story that didn't involve sex, although manipulation, abuse, and trauma were at the forefront of it. I cried throughout this play. I cried during different dance sequences and monologues. I cried from looking at the facial expressions and hearing the fear and defeat in the voices of the characters. I've cried during theater many times in my life.
But I've never uncontrollably lost it during theater like I did when they gave space and tribute to Sandra Bland.
Panel & Jinah Parker & Final Thoughts:
Jinah Parker, the creator of this show and professionally trained dancer/dance educator, ……
Well, what do I say exactly? I want to keep this brief because I know this review is long but there is still much more to process. I'll say this: She has a body that looks to have been sculpted meticulously in a quiet room of a Smithsonian Museum. It looks like she dances. Her face as she moves is aligned with her steps. There is no blink that was by accident. No hair that doesn't move the way it should, no scowl that shouldn't be and no smile that should be missing. She dances like her life depends on every single movement. I've written about this type of dancer numerous times. ..
"…and I will chronicle slave stories and bear battered women's bruises with these feet!"

~Januarie York, The Architect
It's no wonder that she would use her body to give tribute to Sandra Bland. A woman who, at the right angle, could be easily blended into a picture of Ms. Parker. That's the thing about the PTSD that black people are suffering from regarding our relations with the police. We look just like the people we see dying !!!!  So it's hard to not think it could be you when you, at times, feel like you're looking AT yourself. I'm not suggesting this was where Jinah's mindset was when she added this part to the show, but I do know that as beautiful and precise as the entire cast was, Jinah was the only one that could pull off the emotions, the anger and the appalling acts that led to the death of Sandra Bland. Through a video montage, we heard Sandra's voice and were reminded of her face. We saw her get pulled over. We heard the exchange. As soon as she appeared, I began bawling crying and couldn't stop. The montage showed other faces, familiar and unfamiliar, including Tarika Wilson, Rekia Boyd, and Aiyana Stanley-Jones.
Jinah's face….Her face pulled me into those first moments I heard or wrote about each other these black women and girls. My body was jumping. Tears were in a complete cascade. I grabbed some hard paper towels from my bag and held it to my nose and mouth. I feared I would vocally cry by accident. It was gut-wrenching, yet necessary. The way the scene ended made me almost run out of the theater so I could collect my thoughts. But I didn't. I sat there and pulled it together and watched the rest of the choreoplay. It was a breathtaking display. The whole damn choreoplay was just that: breathtaking. Inspiration. Honest. Frightening.
Jinah Parker has pulled together an incredibly talented cast and woven some of our most silent stories into 90 minutes of expression and verbal release. It was followed by a 30-minute talkback, of which I sat on the panel and briefly shared a story of mine of how I related to this showing.  The cast was so welcoming, full of smiles and eyes that beamed with excitement. But before the panel began, Ms. Parker had us all do a breathing exercise. The exhale was so necessary and I am thankful for that. The audience was greatly impacted, men included. They stood and shared sentiments of fear and disgust and wonder of how to become the right type of ally. Some women spoke through tears and others with an imperative sense of awareness, calling on each other to push back against this system (hello Trump Admin), and our traumas.
I could continue to write about this show but I worry that I may have lost some of you already with this length. There is a way I could shorten it I guess, but I like being true to me. I like stepping out of the bedroom and allowing the silence to fall off of me. I like being vocal and talking in all my truth. I had to share this experience the way I felt it. I hope that Jinah finds herself reading it so that she may KNOW that I too am one of her fans and will be championing for this show's continued to success. And if ever it finds itself touring . . .
Jinah,
Thank you for what you have created. Thank you for answering the call in your heart and mind to push this out and into the world. Thank you for taking on the pains and hurts and traumas of your fellow sisters and turning them into a conversation. Thank you for not layering this show with unnecessary, unrelated moments in an effort to keep the attention of the audience. I've seen that happen before and it's hit or miss; thank you for trusting yourself and your work. This is a heavy show. I can't say it's not. But it's so necessary for people to see and hear. Too many do not know that the women right next to them are walking around with this type of hurt stewing in the back of their minds. We suffer in silence and we die in suffering when we don't have to. This choreoplay was not for entertainment; this was for education. Thank you for your heart. Your art. Your calling. You move like the wind is your direction and your passion for this project is easily seen and equally felt. To sit alongside you and to have you trust my voice is humbling and a true blessing to my soul.
Again, sister, I say thank you. On behalf of myself, the cast and all the women out here who have experienced some form of sexual abuse. Finally, a special thank you for the Sandra Bland tribute.  In the same spirit of speaking our names aloud, as many of us in the audience did when the different names graced the montage, I will speak the names of this cast. This is what we like to call LIVE  ROSES: flowers delivered while they can still be smelled. Ladies/Cast – Congratulations on an EXCELLENT showing.
I will come back to see it when it runs again!!!!
Afterword: I Speak Your Name
Phaedra Michelle Scott  – Directory
Sarah Elaz – Dancer/Narrator
Yuki Fukui – Dancer/Narrator
Brittni Genovese – Dancer/Narrator
Evelyn Joy Hoelscher – Dancer/Narrator Tammi Cubilette – Actor/The Mother
Tammi Cubilette – Actor/The Mother
Kerime Konur – Dancer/Narrator Tammi Cubilette – Actor/The Mother
Tammi Cubilette – Actor/The Mother
Montana Lampert Hoover – Actor/The Girl
Kimberly Dalton Chalk – Actor/Ma
Bridget Barkan – Actor/The Woman
Jinah Parker – Dancer/Narrator/Sandra Bland/#CREATOR
***Produced by Kevin Powell
Per the Playbill:
National Child Abuse Hotline (childhelp) 800.422.4453
National Dating Abuse Hotline 866.331.9474
National Domestic Violence Hotline 800.799.7233 (SAFE)
National Human Trafficking Hotline 888.373.7888
National Sexual Assault Hotline (RAINN) 800.656.4673
National Suicide Prevention Hotline 800.273.8255