One thing I love about the warm weather is being able to be outside, indulging in a bit of nature, without it being a problem (i.e. cold fronts, snow, slippery ice). When I take my lunch breaks, if I don't have errands to run, I tend to drive to the parking lot of the former Marsh Supermarket at Trader's Point, park alongside one of the trees for shade and chill. I roll the windows down, turn on YouTube or Netflix and let the next hour be dedicated to kicking my feet up in the breeze. I'm not the only person. Plenty of people have this habit all over the city as I have noticed. Parking lots during the summertime, are the working force's favorite place to be. Even though I'm usually watching something or lip syncing to music, I never fail to find myself reflecting on something. Recently, I was thinking about my upcoming book release and how exciting it is, but also what people might think vs. what it really is. That is, assuming people are thinking about my book. This led to me thinking of my blog and how it started. This, of course,led to a whole rabbit hole of overthinking. My next mental landing strip was at the memes that remind us to be quiet. The ones that tell us it is better to suffer in silence than to let anger make a public fool of you (did I just make that up or is it a real meme? Cause its kinda dope). There's one currently going around social media that sends a shout out to the people who are healing from painful things they don't talk about.
Now, before I go any further, this blog is not to combat these memes or this perspective. I actually agree with it to a certain extent.
But when I was sitting there thinking hard over an episode of Coach Snoop and a disgusting black and mild, it was no secret that I am (or at least have been in these last hand full of years) the complete opposite of those memes. Through this book, my blog and often my social media posts no matter where they appear (twitter, Facebook or Instagram), I am vocal. At times, I'm loud. I pull back the curtains and share. I use my blogs and poetry as my sounding board when I need to, vomiting up what isn't agreeing with me in the same manner as I would shout out the blessings of the day. 
I was listening to somebody do an interview recently and they spoke of telling other people not to believe what they see on social media because it's all a lie. They went on to say people have social media lives and then they have real lives and these lives are not one in the same. Once again, I somewhat agree with that statement but I don't think it holds true for everyone. Actually, I know it doesn't.  I know MY social media is all facts. When it comes to my life, good, bad or in between, I don't share anything to myself "look" a certain way. I am not a person in need of validation or pity. Before I was a creative, I was a human. A woman. I have experiences out here that go beyond show flyers and my blogs are hardly ever political. I write most things, whether a status, a caption, a blog or a tweet, from a personal space.
Sometimes it's a lesson and other times, it's pure hurt or anger, but it's always authentically me. If social media is to be a reflection on my life, then I only know of one way: the truth. In that reflection, you will find creation and joy, but you will also find pain and disappointment.
With that being said, let's double back to my lunch break-think tank, party of one. The memes declare that we should not let the tongue expose our woes to the masses. People tend to agree, as most people do NOT share the inner workings of their lives as much as they share these memes, which is perfectly fine. In fact, folks talk shit about people who 'overshare'. It's interesting that I hear people suggesting that folks aren't sharing their real lives on social media when the culture of social media is to advise that people only share the good parts. Now I'm not suggesting everyone share every aspect of their lives at all. That's certainly not healthy. I just question how we can expect to see authenticity when we sell faux living using our share buttons? And if all we are gonna look at is fake shit, then why are we following each other? I definitely believe one should be mindful of what they share; I know I certainly am. But this idea that I should keep all my less-than-savory feelings and experiences to myself is some shit I don't subscribe to.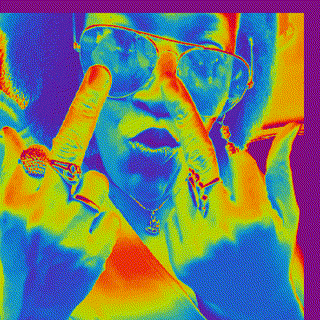 After I fooled myself into over-liking a dude that didn't give a shit about me, I felt like holding that in would create an emotional inferno that I wouldn't survive. So, I tipped myself over like the hot tea kettle I became and poured it out until I healed.
Why I Chose Visibility
I'm not going to speak for anyone else in this post. I'm speaking for myself and while I hope that someone can relate to this and feels understood, I understand that sometimes, we stand on a limb alone. I don't suspect that to be the case here but I don't reject it either. My words felt useless as a teenager. Anytime I have been tasked (which is what it felt like…a task) with defending myself or standing up for myself, my words seemed to fall on deaf ears. I had a boy that I didn't get along with who spread rumors around the neighborhood that I was sleeping with my dog.
Since I was a known dog lover, the kids in the neighborhood went with it. It didn't matter what I said to people, I would still get teased about trying to make my dog have sex with me. So, I stopped walking the damn dogs. I don't think I would sit on the porch with them much after that either. I had to change the way I moved because my voice did nothing to help. There were so many instances of this. I don't think any of this info is new to the blog, nor is the fact that I grew up feeling invisible.
Through my relationships with men and women, the continued path of invisibility grew longer and more tiring. I became a non-communicative, emotional recluse as a means of self-protection. I felt like if I didn't share what I felt or thought, I wouldn't get hurt by the rejection of what I said. My silent retreat became my way of survival. But my means of survival was also doubling as luggage and the more I added to my back, shoulders, and hands, the less open my heart was. Then there was that 'other' part of silence:
I had become not just a captor of what I felt, but also a protector of others…specifically the ones that hurt me.
M30 w/the Silencer
Silence can be good. Like the memes and people suggest, sometimes it's the best thing for you. Silence is a necessity; it's in the quiet that you find the loudest answers sometimes. Silence provides the ability to listen for God's voice speaking from within you. Silence is your friend. But there is a method to utilizing silence and if mishandled, it can be your enemy. You know you have to verbally express your desire to remain silent if you are arrested? You know that remaining silent can work against you? Silence at the wrong time can be the greatest resource of energy for your enemy.
Holding in my feelings might have allowed the mindlessness of not having to deal with excuses and trying to reason with folks, but for some of them, my silence was their elevation. It allowed them the freedom to not feel wrong. As a matter a fact, often times my silence made my perpetrators feel wronged. The right silence at the wrong time will give muscles to the swine looking to feed off of passivity. I've fed plenty of pigs that didn't turn into bacon. There is nothing in my life that I would do over-
-Well, I'd definitely undo the rebound play that wanted to shot his ball in my niece's basket.
But I digress.
I do know that not speaking up for myself left me several situations over the course of my life that could have been avoided or prevented, most notably the La Douleur Exquise situation (if you don't know #readmyblog). I had never felt so dead and so invisible in my life. Not before or since to be honest. Not to that extent. But it was also that situation that changed my silence.
I once wrote a poem called Say Something. You can listen to that here:
People loved this poem and would request it when I got on stage at the open mics or invite me to perform somewhere and ask for it. I struggled with remembering it or being able to do it and eventually stopped sharing it. It was because I wasn't living that life for real. I wasn't "saying something" when I needed to and had a hard time 'performing' something that ultimately ended up as a personal self-help poem. That poem is circa 2007. La Douleur Exquise came about in 2009. I have mad respect for those who deal in silence because it can be overwhelming. I also make my voice intentional, and if I ever feel like my motivation behind something I've shared was foul, I delete it. I have before. I will again….if necessary. But I stand by it all.
The listening skills of those who trespassed against me were too lax. I had chosen others, ease, and comfort over me; now was the time to choose me.  No matter how uncomfortable it made me, I decided to choose visibility.
So to the women out there who reject the memes and theories that suggest we shut up and deal with it like big girls who don't cry, I say this:
Yes to you sis. Yes to your vocal chords. Yes to your fingers. Yes to your writings, your prose, your poetry, your notes and one liners, jokes andTwitterr threads. Yes to the songs you are writing. Yes to the songs you are singing, the poetry you are sharing and the off-top-someone-needs-to-listen-to-this feelings that you were compelled to express that night. YES SIS! Yes to your love of self. Your love of your own well being and your emotional competence. Yes to vocal visibility. Yes to visibility PERIOD! Yes to 'reclaiming your time' and power and not EMPOWERING hurt by choosing a corner to secretly be in pain in. Yes to healthy confrontation. Yes to emptying luggage and bags with each word you speak along the way. Yes to not living a lie. Yes to being done with empowering others to hurt you. Yes to taking your power back Queen. Yes to your books. Your releases. Yes to your healing sis. To all of you, whether it's Karryn Stephans tell-all style or kibbles and bits like say a Januarie York blog, I say yes. Also, yes to those who are silent. Who embrace the quiet, who pick up their toys and go when it's their time and give no pushback that the masses can see. You're a fucking superwoman too you know?!!! This isn't about one way being right over another; this is about women owning their stories and the right to share them from the perspective of which they were experienced. My book is no different. In fact, when I think of my book, I think of the choice to be silent and how if I had remained accustomed to that, this wouldn't be. And if there is one thing I KNOW for certain, it's that my book is the shit. Shout out to all of us. Shout out to me.
Two of my favorite quotes are here:
"If you are silent about your pain, they will kill you and say you enjoyed it" (Zora Neale Hurston)

"You own everything that happened to you. Tell your stories. If people wanted you to write warmly about them, they should have behaved better." (Anne Lamott)
What I find in both of these quotes is empowering and forever inspiring. Both women speak of your right to take your pain and your stories, no matter what parts of them it is that you choose to share, and OWN them. When you own them, you make the choices of what to do with them and how. You find the why in sharing before sharing. I don't share any of my private business without it having a point or intention. Even in the beginning, when the blog was on Google and named A(Muse.)D., the purpose was self-healing, which is great enough for me. Sometimes it's not about everyone else. And then, sometimes you just know you got something that could save someone's heart. I do not encourage angry sharing (although I most definitely did that in 2017). This is not an outcry for the right to be hurt and tell all of somebody's business, put them on blast and hurt them. That's not what any of this blog is about. It's never been and my upcoming book isn't either.
This is about, as my former therapist used to say, "walking in your truth."
When we walk in default silence, expressing little and holding our most soul-changing pains inside, we are not owning our stories. We are not owning what has happened to us as Anne Lamott says we do. We are actually loaning them out to others, similar to a library. Between Zora and Anne, I am reminded of own my life's story and take pride and comfort in not feeling regulated to invisibility or silence.
I sometimes post things in fear, with my finger hovering over the POST option for moments before. I wonder will there be backlash but then I remember it's not too many people reading this blog and that helps. LOL! But before I let fear stop me from sharing my truest version of myself at the time of posting, I say this in my head: "they might kill you for it, but they'll never be able to say you enjoyed the pain." Operation fuck it, feel it in effect.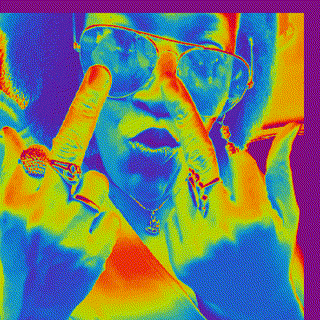 Speak sis.
Be selective. Be intentional. Be aware. But own your life. Own your story. And speak.
There is freedom sitting on your tongue waiting for you to taste it.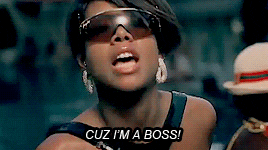 ~j