"Yeah, yeah this is my palace, champagne in my chalice

I got it all covered like a wedding band
Wonderland, so my alias is Alice
We gon' start a motherfuckin' pussy riot
Or we gon' have to put 'em on a pussy diet
Look at that, I guarantee I got 'em quiet
Look at that, I guarantee they all inspired"
It has been nearly ten years. Not exactly that long but closer to it than one. My number has been the same for over ten years so when he shot his shot in the dark to catch up with an old friend, he was in luck. I always thought we had really inhibited, dope conversations despite the fact that our previous attempt at 'dating' (when I was in my late 20s) proved that we weren't after the same things in life or other people. So it wasn't that big of a deal to hang out with him later that week because I knew him, I could use the conversation and quite frankly since my ex left, it's been pretty quiet. Yes, I've been doing all the proverbial after-breakup things such as 'loving myself', 'dating myself', 'me-time', 'working-on-myself', etc, etc….
I've spent so much time fucking (with) myself that I'm JY'd out and ready for something different to spice up all this self-love. We had a good time and talked up a storm. He told me about the success of his ongoing business and I was honestly proud of him. A black man who has made it from where he started to where he stands today is not only a success story but worthy of a toast to the good life. I was here for it. It was a good catch up for someone who I hadn't seen since I pre-2010.
Time passes and a message comes through one day. Now let me preface with the fact that we had been texting A LITTLE BIT in-between time. I'm not interested in being anyone's anything, so I'm not giving out anything – sex, too much me, effort, etc. But, when he would text 'how's your day', I would be courteous enough to say it was good. There were a handful of other messages like such, and one textersation where we briefly touched on the fact that I was celibate. Now, why, since when and for how long I am living this life is no one's business – the fact is, as of the second I said it to him, it was a thing. . . at least where WE were concerned. This was understood and up until the day his message came in asking if he could "ask me something without me getting mad', I thought we were on easy associate-grounds. As soon as I read his request, I knew what it was. We weren't strangers to sex although the last time we saw a bed together was about 2006/2007. Honestly, it may have even been 2005, but who's counting? This means nothing out here in the real world. Because I had been drinking wine and indulged in a bit of THC, I was in the mood to be humored. As the detective on Night of the Creeps said, "thrill me." I gave him the go ahead and this is what I got:
"I want to drink and then smoke then eat you out from the back. No sex though"
I knew it. I knew whatever it was, it involved sex. I promptly informed him that not only was cunnilingus a form of sexual activity, but that was not interested in his or any others as I don't enjoy it very much. He then proceeded to ask me what I liked. My response?
Travel.
Our conversation ended there. He hasn't attempted any more sexual plays but I know it's only because he's trying to formulate a better plan and I can honestly say if it doesn't involve leaving this country in order to eat it, he can die in a pool of his own pussy starvation because sex is the last thing on my mind.
Which brings me to the purpose of this blog: why men so quick to want to eat the juice box? There is an unbelievable amount of men out there that are looking at women and basing her AIDS/STD test results on her shoe game and eye color. It's as if all of the women are running around like hot-in-the-ass teenagers, fresh out of the locker room from experiencing their first time. Are we supposed to be impressed? By head? By the desire to give us head? Ok, let me speak for myself here because some women willingly let a brother down there for a feast. I have in the past. I'm certainly not knocking it and with the right bed buddy or relationship (because I don't know which is better for the soul at this point), it can be a glorious affair, but all this 'hey, what's your name, can I eat the pussy' is dangerous, disgusting and not appetizing to most women…certainly not myself.
Even the whole 'I just want to eat it' line is so "1991-And-Look-Whose-Burning" (Ice Cube).
NO, YOU DON'T NIGGA!
You want to prime the pussy up, get it wet and sloppy and then suggest that you insert your dick, which is undoubtedly hard at this point, inside just a lil bit. Might as well say 'just the tip.'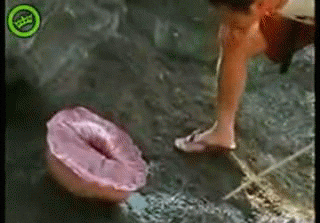 This code language for "I want you to make me cum" is played. While I do know there are some guys that really will just eat and keep it moving, the man at the top of this blog is one of them, they are few and far in between.  Standard protocol dictates that if a man has slobbered all over your snatch with his bare lips, odds are he is going to be ready to fuck and will probably need convincing that condoms don't ruin the experience. The whole damn thing is so unnecessarily exhausting and if we aren't having this debate thousands of miles outside of our home city, then at least for me, it's a waste of time.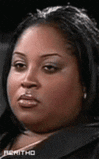 Who are the people who are content with laying up in Indianapolis fucking and getting/giving head all day? It's not me. I know that for a 100% fact. I always prove myself right or wrong in regards to my perspective on things.
Niggas are running around texting offers of head jobs and sloppy lip-on-lip action but its 2018 and that's not where most will stop. They also are likely to bring those groceries in the house for you. I've learned from personal experience that getting your ass licked doesn't mean you're a special person; it's just part of the package these days.
Since I've been single, which technically has been exactly one year but if you go by the law of us 'dusting ourselves off and trying again and another again', then we would consider it almost five months. Big difference right? Well, for the last five months, it's been an asinine amount of offers on my table to kick my legs open and let a random tongue have a moment. I just don't understand it because it seems so reckless. Being reckless makes me feel so stupid that I correct my actions as fast as humanly possible so as not to feel that ignorant again. And it goes without mention that if this were women dropping "let me come suck your dick" messages in men's phones, they'd mansplain her hoe-ness with one statement: "she doesn't love herself." And let's not forget she definitely wouldn't be wife material.. ..which is another upcoming blog for another day.
So do these niggas lack self-love? Is head really supposed to be that impressive OR are THEY still impressed by head? Again, don't get it wrong. Head isn't a bad thing. But it's certainly not impressive by any standards outside of the bedroom. Getting my pussy ate ain't going to feed my stomach or my dogs, it's not going to make sure my grass is cut, trash is out and bills are paid. Getting head isn't going to get the contracts I'm waiting on signed any quicker. It's not going to speed up the book release process (more on that later). Getting head is going to do nothing but, if I allow it, prep my vagina for penis entry. Dassit.
Maybe I'm scorned. Maybe too many damn bruises sit across my chest, marked out in fives, taking as many rows to exist. It's possible that my experiences with men using head to 'get me in the mood' for something I said I didn't want has something to do with it. Whatever the case, I've talked with other women of different ages about it and I'm not convinced that this is something that I'm alone on. It's as if men have realized that asking a woman to give him the pussy up front might be too messy so they try a roundabout way of getting what they want. If they can offer the women first rites to the pleasure center, then she'll be geared up, ready for some dick and too hot off of her orgasm (you know, the one they promise to deliver ) to turn down a good stroke.
"I wanna eat it from the back"

"I just want to eat it"

"Can I please just taste it"

"I bet you taste good"

"Can I see what you taste like? I don't want nothing else"

"No penetration baby, I just want to lick that pussy"
Ahhhh, the language is so extensive. The one-liners pack less punch than an empty keg at a college frat party. All so predictable and with little true purpose. What happens after you've eaten the juice box? Then what????? Anything spectacular? And I don't mean by the way of how you move and groove that dick; I'm talking everything else about life. Is there a promotion we can get from it? Some type of leveling up? Furthermore, if niggas are so nonchalantly offering up their tongue and lips to me, I tend to look at it like they are doing the same w/other women. So you got this mass text of head offering going out in the church of pussy and you think I'm supposed to jump on it? Because head is so hard to get? Or is it because they think all we do is sit around and wish for some? What's on your tongue (or who) before you get to me and why should I be ok with it? Why isn't giving head as precious as they want their (future) wives number count to be? I'm not impressed by it and I'll be honest and say I've taken a nigga up on it before out sheer boredom and guess what: I wanted my pussy back and it was tewlayte.
What about the ones that SUCK at licking pussy? Let's be honest: there are some trashcan tongues out here pretending to know what they are doing but arrive at the labia and clitoris just as lost as a milk carton photo. They be down there going to town with no ride and no bus fare; biting, tongue-jabbing and fucking (please don't fuck me with your tongue. It's stewpid), making a bunch of noise while doing little, looking at you (so you can fake in their face) and all the other false narratives they have convinced themselves are proper ways of cunnilingus. I either have to fake it or I have to hurt your ego – either way, I end up finishing the job myself.
Whew.
Shit's exhausting and I leave the spirit of exhausting with every upward motion of my wings and trust me, I'm doing a lot of flying these days. I simply don't have time in what's left of my life to spend it wasting away getting head just cause it's there. Just because he's a man, I'm a woman. I want to see as much of this ENTIRE WORLD as I can before I expire. I want to publish tons of books, I want on the NY Best Sellers list, I want my poetry to be heard, I want the LiT Ball to change the course of women's lives forever and I want everything new that I'm creating to be just as successful or better than everything from the past. Nowhere in there does time exist for mindless fucking and head. I'm no prude. Horniness ain't for the faint at heart and celibacy is no fun, but it's better than sitting around after the fact wanting the impossible: to retrieve the given pussy and strike it from life's records.
Sex is beautiful with the right person. Who that right person is or how long he/she is around for is your personal preference, but the point is interrupting my (your/our) daily flow to make someone else happy with a body tour and a buffet ticket isn't happening anymore. It's not like I'm sending smoke signals or using social media to reel in a random fisherman looking for a catch. I'm putting nothing out there to suggest a need that requires fulfilling. But it's everywhere. I have one guy on my IG and all he does is post stuff about giving head. Like, seriously?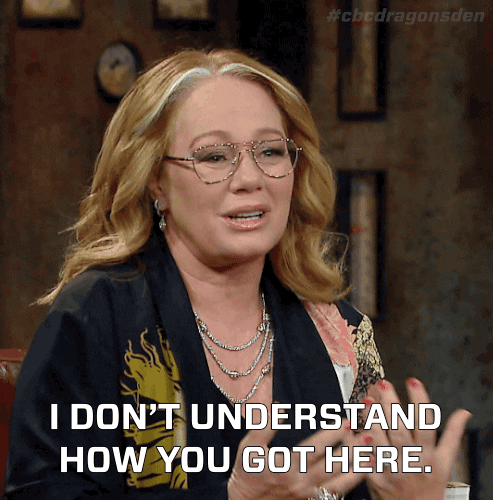 I don't want head based on the fact that you have a tongue and I a vagina. Is that all it takes? To quote Tupac, "I don't want it if it's that easy". 
I want joy. Pure joy. Stuff memories are made of. Not interested in a situation. Even if I wanted a fuck buddy, I would be the one doing the picking and I guarantee these fuckboys would remain in the cotton field.  The only head I'm interested in right now is Head of Household. I mean even Cardi B let him "get what he wants", but in return, he bought her Yves St. Laurent. Meanwhile, in Indianapolis, niggas wanna drive in circles up 38th Street, sit idle and lick pussy.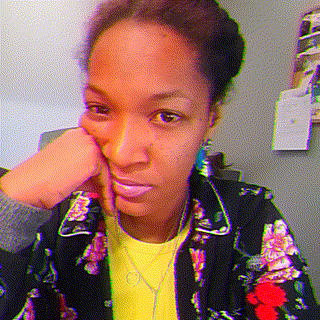 Someone picking up their phone to think that after a decade of not talking and two glasses of Pinot to catch up, that I would be interested in hopping on their face with no second thought is a misguided nigga. So is the guy that has a secret 'crush' (yeah right) and thinks this is the way to me. Let's not forget the guy that has been in the cut daydreaming about tongue acrobatics- yeah, don't want his tongue either. Mr. I-Had-It-Before-I-Can-Have-It-Again doesn't stand a chance. Sir Let-Me-Shoot-This-Text, his brother Monsieur My-Dick-Is-Bored and their cousin Lick-Em-And-Leave-Em-Cause-FuckCommittments, Esquire, have all been asked to get up from the table and don't look back. Hoe ass behavior. These niggas that loosely toss their tongues and dicks don't have self-respect and can't be turned into no husband. WTF can I do with them besides be wet and ringless?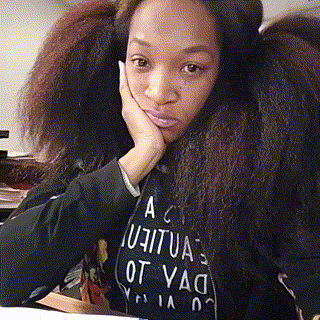 I'm sure for some women, this is all they want and need and it's perfectly fine for them to jump at the opportunity. But I'm good. The shit that impressed me in the past either has been outgrown or never should have impressed me in the first place. TextoGrams of head offerings are underwhelming and overpopulated in a world where disease is rampant and hoe's still can't be housewives. GTFOH.
I'm good my niggas. I'm not reduced to my flesh or someone's desire of piece of it.  All this talent and love and niggas still want to try to serve me in shots of saliva with a side of 3 AM texts. I've been invited (or suggested) to threesomes, I've had sexual innuendo about my niece shared with me (that about floored me), I've even been asked to hold drugs and a gun and while that has nothing to do with this blog, I'm just sharing the audacity levels that exist. NAW. Not with all this smart shit in my head and this dope shit being sewn from my needles. Nah. Not only am I good my niggas. I'm too good…for this shit. Damn right Janelle, these niggas are officially on "a muthafucking pussy diet."
Walking out of nigga scenarios like:
~J