….Then there was that one time that I was standing in a trio of associates and friendships having general conversation and enjoying an ending moment when the sole male of us three noticed a woman drawing close on our triangle. As she eased in on us, he began introducing all three of us to each other; this was his girlfriend. To my surprise, she didn't stick around and make a quadrant. Instead, she opted to recognize her man, speak to us and walk away with a smile and a book or two (we were in a library). As the two of us girls began childishly teasing our male associate about having a girlfriend and falling in love, someone mentioned marriage (as a joke). He quickly shot down our leap of love faith but confidently said: "but she's wifey material though." We all smiled and our proverbial 'awwws' before ending the night with goodbyes and hugs.
Nothing wrong with that right?
Right!
But something he said struck me one day while I was driving down the street letting my mind wander.
"She's wifey material."
Wifey material.
Wife-y.
Material.
You know what I'm about to ask right?
What is wifey material exactly? What does it mean to be or possess personality traits that make you wifey material? What type of material are wives made of?
Before I go any further, let me state matter-a-factly that this blog is in NO WAY about the male associate or his observation of the woman in his life. I don't have a problem with the phrase; I'm just wanting to unpack it a little. So this is not a knock on him – he just was the conduit for this blog.
So about these wives and their specialty material . . .
Are they silk? Able to be pressed? Do they need to be washed on delicate? How about Cashmere? Is there such thing as a mink wife? Chinchilla wife? Linen perhaps? Linen definitely sounds like wifey material. The way I see it, rayon, cotton, polyester, and burlap don't really sound like they would be firmly marching down the aisle of love. Those would be the non-wifey materials, saved for the throwaway girlfriends, the accidental teachers (who show the men how to love which usually goes to a different woman), the baby mommas and the hoes. . . ?
Hey, don't shoot me here. I'm not labeling; I'm reaching …for understanding. What exactly is wifey material? And let's not try to convince me it's goofy stuff such as cooking and cleaning and sex on a regular basis. I'm talking about the subconscious stuff, the shit that can make or break a person – the REAL relationship glue. I remember something my ex said to me while we are arguing the day we broke up.
"No woman I would marry would ever have a past as filthy as yours"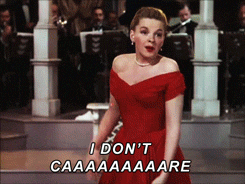 Ouch, my nigga.
Damn my G. That hurt…
…annnnd it was also kinda funny because no man I would want to marry would have a present like his (at that time), and I risked my love on a hope anyway. But I digress. . .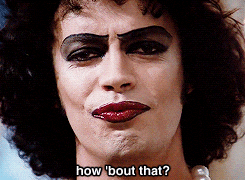 Still, it made me wonder, especially in conjunction with the phrase wife-material, does your past affect the type of fabric you're wrapped in? Does time, youth, ignorance nor time elapsed not make a difference? Do you OWE your other half a rundown of the life you had prior to him (as was reported to me by my now ex), and if so, does that imply that your past shouldn't be something you wouldn't be eager to share? Or does your past, much like bad credit, affect your ability to be seen as a qualified wife?
When a man finds a wife, he finds a good thing. Proverbs 18:22
One of America and especially black people's favorite Bible verses to quote. I am not here to dispute this piece of scripture. In fact, I completely agree with it and at least have some understanding of it. Personally, I love the fact that finding a wife is gaining favor in the Lord. If every woman has the potential to be a wife, then every woman a man meets is cut from that same wifey-material…she just has to want to be a wife and intentionally align her actions, choices, and prayers up with it? I joined a group on Facebook at some point this year that was to go with this five-day challenge a friend suggested we sign up for. The challenge was about opening yourself up for Godly love but the FB group is called Young and Married. Yeah. I feel out of place but the people in it are mostly hopeful brides and grooms to be. I received an inbox asking if I wanted to sign up for a book that would help me prepare myself for a Godly marriage. Some of the emails I've received have been about molding you to be ready to be a wife (or husband). There was one video that Ciara posted a while ago that got her into all kinds of opinionated, social-media driven hot water. In it, a pastor is discussing being a wife before you have a ring. He repeats the scripture from above and addresses the fact that it doesn't say "he who finds a girlfriend", but rather "a wife", suggesting you are a wife (or of wifey-material) without a husband, ring or marriage certificate. It is up to this elusive man to find you, realize who and what he has in front of him and then you get all the bells and whistles (proposals, weddings, marriage, etc). But in the meantime, you are (or should be) emotionally and mentally grooming yourself as who you want to be: a wife.
But what if I don't want to be? What if I no longer care about getting married as much as I am concerned about living this life to the fullest? Even if that includes me dying single? Am I thot-material? Does the price of my fabric go down? Do I slip from the smooth edges of the silky shelves to the half-off clearance bin of leftover fabric parts? Can I never be of wifey-material because I am not reading books and ultimately preparing myself to be "the good thing-wife?"  Am I NOT "a good thing." What exactly does a man find when he's not finding a wife? A bad thing? Forgive me if I'm thinking too hard but if a man finds a woman that's not a wife (or of wifey material), what exactly did he find? If this was answered in biblical terms, would she be a Jezebel? Are those of us who aren't that man's wife simply pieces of used fabric that no one wants to sew with?  What if we are no one's wife????? #ThenWhat?
Actress Jennifer Lewis did a recent interview on The Breakfast Club where she was asked if she was married. She said she's been engaged four times and still has the rings to prove it but she never went through with it.
"Honey, I've never been married. Listen, I married my career and I have no regrets."
I'm not one of those people who believes there is someone for everyone. There are people who die every day without having ever been married, and many of these people have lived joyful lives and never once felt deprived of anything, especially not love. So for the women that fit that under this umbrella, what are they? Sluts? Whores? Devil-worshippers? Or just pieces of standard cotton that God tossed in the world to spice things up?
You know what made me want to be a wife? Power.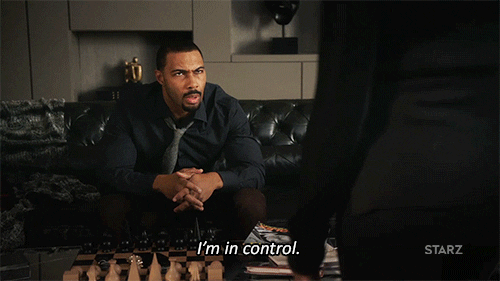 No, not the television show. As I came to understand wives based on readings, conversations, and random documentaries, while the husband may be head of household in many cases, it is almost always the wife that runs the house. She keeps the order. She balances the money. She inspires and raises the children and the husband! When I would see husbands gush over their wives, they would speak of her like an enigma. The ones that are truly in sync w/their marriage seem to almost shy away from understanding how they got so lucky. They know they fall short of her love and find themselves better and greater because of her. She leads the charges in their heart and is half the inspiration of their grind. All of this PLUS (depending on the beliefs) she gains them favor in the Lord. It's a power-filled, selfless, spiritual act of love no matter what your beliefs are. By all means, finding a wife most definitely means finding a good thing and I've longed to BE a good a thing.
A good thing.
Not wifey material and I've hated that word since I first heard it @wifey. I never even longed to be a 'wife' until I started husbanding these stray, polyester sewn mutts looking for shelter and food. Playing house with my Barbie Doll raised imagination and my dry begging, cheap denim, Jegging-style boyfriends led me to want to be more than the role I was playing because they left me feeling like I wasn't enough. And how could I be? Most of them needed their mommy or a parole officer, neither of which I was. And although I never really dug the live-in pussy situation, I somehow found hope that it would turn into a proposal a time or two. The only thing ever proposed from those mistakes were passions for fucking up my credit and my trust. Let Ciara's pastor tell it, I guess I've been living as a girlfriend and not a wife, so every man who has found me, found a girlfriend, which doesn't make me a 'good thing' as much as an easy conquest or short-term practice.
Interesting concept. . .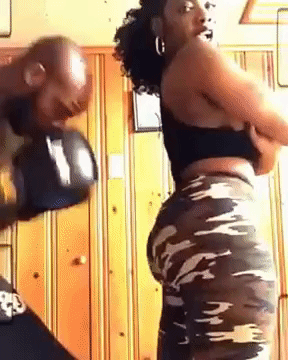 Becoming a wife wouldn't have changed any of my relationships aside from putting me in the position to contact a cheap divorce lawyer. In all honesty, I  do want to make life art with someone and attack the world's canvasses as if we have the only paintbrush left in the world. I want to be a good thing to someone and in return, receive a good thing back. But I don't want to work to convince a nigga that I'm dope enough for the position. I also don't want to give wife benefits to boyfriend material. I suppose there is a certain way I should be living or a certain hem of fabric I'm supposed to be cut from in order to have that and I'm not sure either of those is my priority or origin.
And I'm ok with it. I'm ok with never being married. I was ok with it in the past. I am ok with it now. It doesn't mean I wouldn't like to be joined with one person and we go forth and change the world and each other's lives for the better. It simply means I'm not waking up daily trying to align my feet with the wedding two-step or praying nightly for a man to come find me waiting.
Either a man will SEE me, or his legally blind ass won't.
Hell after almost marrying my future divorce, what I know now is that being wifey material doesn't make a man husband ready. Because let's be honest: all the good men aren't taken but the single ones are picky AF and some of us will be left out. Period. It doesn't mean he's not fresh off a block of abandoned sandpaper and masculine tears. What good is a wife to a man going through his third round of pre-pubescent attitude changes? Is she supposed to "good thing" him into adulthood? What about the dudes out here slanging unprotected dick front, back, and side to side (also known as hoe'ing and we know we can't wife them), dropping babies at every missed left turn to Albuquerque? Sounds like my favorite scripture that asks:
"What does it profit a man to gain the world but lose his soul?" Mark 8:36
I've met my own share of wifey-material raised women who gained the husband and lost her soul and essence because that nigga was cut from strips of fleece and rayon.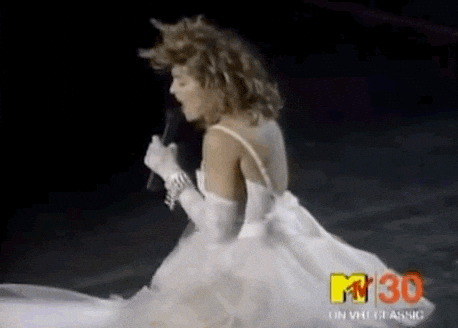 What I know for certain is I am not living for the hope and prayer that a lifelong companion will find me and gain his rightful favor. I am living for me; not for this riddle or trying to reconcile with the fabric of my creation. I am flying to the places I want to and experiencing all this world has to show me. I am intentional about healing myself, helping others heal and creating safe spaces for those that need them. I create as I see fit and insert my voice only in the necessary moments. I love openly and wildly and for the most part, without any apology. I am intentional. I am light. I am beautiful and I am love. To experience me, in all my qualities and pitfalls, my vulnerabilities and my confidence, is to experience a good thing.
Who says I have to be a wife in order to be a good thing? What comes first? The chicken or the egg? Or in this case, the ring or the good?
I know I am definitely a good thing. Anyone who doesn't see me as a wife is missing out. But after many years and tons of mistakes, I found my damn self and discovered someone pretty amazing living inside of me.
So I guess I will gift this good favor from the Lord to me!
Call me Pink Cashmere.

~J