Melrose.
She was born out of necessity. It wasn't a formal affair or a planned event; Melrose came into this world as means of escape. She was created to be the voice. The 'no', the fight back and the fearless Melrose would be the reason Luna didn't have to be quiet.
Luna, the youngest of three girls and her sisters were both nearly 10 years older than she. In many ways, she felt alone. When she was learning her way around this life thing, they were on their way out of the house. When she was coming of age and going through puberty, they were partying in college and enjoying their newfound freedom. Her at home life resembled that of an only child filled with self-entertainment, artistic creation, and music.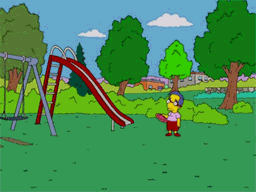 Her parents were divorced and shared custody, although Luna spent as much time as she could at her dad's house. This wasn't because she was the proverbial 'daddy's girl.' In fact, it was the polar opposite; Luna and her father didn't get along well at all. They started butting heads early when she was about 8 years old. At the time her older sisters were 17 and 18, both graduating high school at the same time, with high honors. Lennox, their father, literally doted on her elder daughters. His pride could be felt as easy as placing your hand on his chest. Lennox Gold, also known in the area as "Spin" for his unique ability to spin like MJ with gym shoes on, loved his girls Lannete and LeAundra. Luna, on the other hand, was a toss-up day-to-day.
She would later come to the belief that his palpable disdain for her existed because she did; simply put. Luna came into the world nine years after what her parents expected to be their last child. They not only wanted two kids but they could afford two kids. When Luna popped up all needy and hungry, she was welcomed by her mother, but her father saw her as a leech of all things from love to money. "Because of you, I had to work an extra job" was a phrase he often bellowed toward her during heated disagreements.
But as life would have it, the very love Lennox kept shrouded in secrecy for Luna was the love she so desperately wanted and actively sought. Her mother and father separated just before her 6th birthday and by the time she had turned seven, they were divorced and splitting holidays, birthdays and weeks up on a family scheduled that hung on both sides of the double door refrigerator at her mother's house. Her mom, Sydney Square-Gold, didn't want anyone to have an excuse to say they didn't know. Whether you were getting cold milk or hard ice cream, you will know where you are to be", her mother would say.
Both of her sisters left for school that fall, so this schedule only pertained to Luna. As often as she could get her mother to agree with, she would be with her father. Luna and her mother had an exquisite relationship and she loved her mother dearly. She never questioned her mother's love or wondered if she needed to be doing something or become someone else to earn her affection. Those sentiments pertained only to her father, and because of that, she didn't feel like she needed to be at home with Ms. Gold anymore but rather, at her father's house, becoming.
And every time was the same. She would arrive with her bags to a clean room as she always left her small bedroom tidy and start working on cleaning her Lennox's house and preparing dinner. It may seem like a lot for an 8-year-old, but Luna didn't have time to think about her age. She was focused on love.
She spent years attempting to morph herself into her own version of her sisters in hopes that it would sway his attention. Her father worked late at an automotive plant and in her mind, him walking in the door to a fresh house and hot food was a way to earn her stripes. There were days when it seemed to work but most times, he would barely acknowledge she was there or had done anything special. She never stopped trying. Even in her teenage years, Luna wanted her father's love.
Her father, however, wanted Luna.

He was annoyed that he had her.

He was angry that he couldn't have her.

He also recognized her willingness to do anything for him, so when Luna was 15, he decided to give her something to do.
And that's how

Melrose

came to be.