September 27th wasn't the day I got quietly engaged or destination married. And it wasn't sad. Matter a fact, creating those imaginary thoughts in this blog series made me feel goofy in a sense. I really do love, love and I take it for granted as much as it takes me. I grew up lacking an emotional male connection. There is no denying the effects it has on your growing up when one tries to give a love to someone they've never properly received it from. This isn't to take away from the stepfather I had; he was a great provider. But our reality is my pre-teen and teen years were spent arguing about who spoke to who and not about emotional paternal guidance. It's unfortunate but hey, what can you do? You do your best with what you know and I suspect my stepdad is no different.
What I know about love and loving men comes from what I have collected from my attempts at loving. I have pieced together what I THINK is good love – albeit healthy love – based on what I have done right and wrong in past relationships. The biggest problem with this is I'm picking up individual needs and applying them to other individuals, with other fucking needs!!! It's not fair or right and it's not how love -healthy love – really works.
I have struggled to understand how I could be attracting the type of men that I do when I don't do the shit that they don't. What I experienced in this last relationship was nothing like what I felt I was giving. I gave honesty – I received lies. I gave I threw away memories in the trash that I had kept for years – he kept his white woman friend on the side doing who knows what. To me, on the surface (which is basically where I have been), this is a no-brainer. Why would these things happen to me if these aren't the types of things I' am doing? How could I attract them if I wasn't doing them? Is it karma?
"..but love, it is YOU that I take for granted.

Curse you to be damned for what a human being has done when it was 'we' who spoke French first."

~3461, JYork
Maybe it's my loaded karma. Love owes me an ass whooping  for some of my not-blogged-about shit so there's that. But what I also have come to understand is it the surface things that I didn't realize I was putting so much stock into don't matter. My stable job or my new(er) truck or how many times I can fly to New York in a year won't count in the preliminary hearing.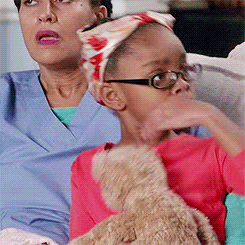 What brings these particular moths to my flame is the energy of my inability to offer proper love. I am attracting at the level I am LOVING; not at the level I am in life.

Huge difference.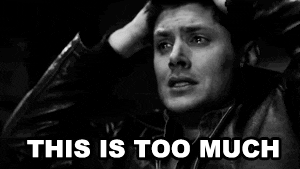 Until now, I haven't known this. I hadn't ever questioned HOW I give my love.  I have loved at the top of my game every single time. I've given all of me with each trip down the hopeful road to forever but it's been a point of foolishness at times. Everyone doesn't get all of you. People are supposed to work for your heart and the love you give out. You can't be so hopeful that you give away all of your goods (and I'm not talking about sex at all) too quickly. You need to be able to reel yourself back when the time presents that necessary, which it will more often than not.
Otherwise, you will constantly sink in the pitfalls of the wrong men. I thought I knew this. Shiiiiit, by this relationship, I thought I was great at this. Part of my actionable-love was being a giver but you're not supposed to do that. You can't go around giving and giving – the only thing you'll do is end up with a bunch of taking/taken ass men in your past. The majority of these men won't help develop and deepen your understanding of love. They will keep you operating at a lower level. Sometimes that level will be beneath where you are in life otherwise.
If you learn to love through your experiences, then who you are experiencing love with matters a great deal.
I'm not sure how those of us who missed that father experience (or even a supplemental male role model) are supposed to properly learn to love the opposite sex (granted that's what we are attracted to). It's the same for heterosexual men who lack mothers; how are they to know how to care for a woman? Date a guy with mother issues and you will find he is just as volatile and emotionally inconsistent as women with father troubles. Then there are the people who grew up with no parents.
All these single people learning through DIY methods on each other.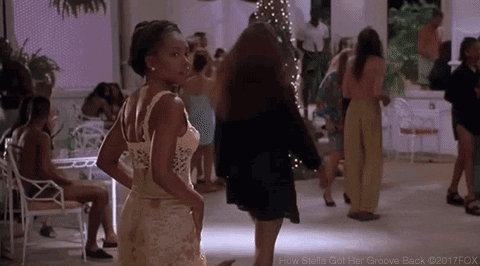 Are our mothers (fathers) supposed to provide sufficient love from both sides of the perspective when the other is not available? Being the 'mother and the father' is more than showing up to sports games and cooking dinner and cleaning and providing. It's also loving, teaching and guiding this young person who will eventually be an older person. They will live and love based on the knowledge they obtained at home. In the event this information is not properly passed on to you, where does it derive from? Aside from immediate counseling or intentionally seeking a mentor of the opposite sex, how do you learn to love who you will love?
When is the last time you were in a relationship consciously loving someone badly? And "love" doesn't just mean how you show affection or support. It's also how you deal with opposition within the relationship, how you communicate, what you hold important. . . it's a listing of traits and ideas. I've looked at love with such high regard that I never stopped to question if  I was giving it defectively.
I saw that Will Smith posted this today about Jada Pinkett and love:
I've never thought of love in such a grand way when it comes to giving it. Until now. I've always assumed that the energy I give off through my love was not just enough but right! Despite the notion that I don't operate out of ego in certain situations, there are countless others of which I do.
And maybe that's the key to learning how to love properly. The right person will challenge your love in a such a way that won't make you question yourself but will reveal the needs for growth.  You have to be able and willing to do the necessary examinations on yourself. Our ego tells us if the other person isn't meeting our current demand of the month, then we don't have to meet theirs. Highe- self tells us that it doesn't matter what they aren't doing. Besides, these aren't demands; they are ways to elevate. If we take Will Smith's perspective into account, then that means the other person is not operating from ego in suggestion they make or needs that require addressing. They understand that the growth of you, as you should be not as they would have you, is the growth of all things attached to you. But that takes a special type of person. One that is crafted especially for your individuality and I'm not sure if you get one or more…
…but I can say I've had one. Unfortunately, he wasn't my forever, although still a special and necessary person. We were mirrors of each other in a number of ways. We each gave what we had to give.
You can't get someone to challenge your love until you are ready to receive that challenge. I'm guessing the more you transcend, the more you open yourself up to others who have peaked to that higher level of self as well. Ultimately this should lead to your one person if the tale of a one and one only exists. If not, then at least the pool feels more like the waters you think you should be swimming in.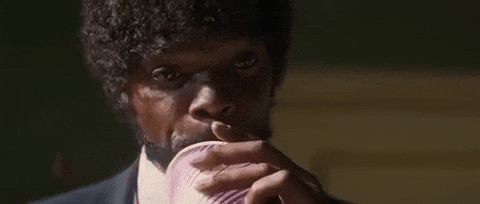 By the time I met XXXXX, my idea of love had derived from all the wrong people. Even if you take the best parts of the wrong situations you can't get a healthy idea of how to love on an elevated level.
Assessing how you love means crashing headfirst back into your past and finding out who you took your lessons from. Who made you believe X = Y? Were they ever logical? What percentage of you is loving from an absence: father, brother, dominate male figure? What makes you believe you give healthy love and how can you validate those beliefs?
There are plenty other questions one could ask themselves in an effort to find out how they give what they hope to receive. I found myself asking a ton of them on September 27th. I didn't get it that day, but I eventually understood that I'm loving at a lower level while thinking my affection style is as advanced as I am with the rest of life.
Nah sis,
nah.
This doesn't mean I'm less deserving of trustworthy, good treatment but it does mean that what I am pulling in won't get higher than what I'm putting out.
I questioned myself for weeks trying to understand why I kept seeing signs telling me it's me. And this may not even be all of it. It's a huge revelation nonetheless. XXXXX doesn't feel like a mistake. He feels like a culmination of all the lessons I needed to learn collectively. My reflection in his eyes wasn't always heels and pretty dresses and I saw it for myself. We were a beautiful but explosive situation that could have been but ….
is what it is.
If you are not ready to see yourself through love's eyes, then you will not attract someone that will make you. You will keep getting duds and thinking everyone is shitting on you until you advance to your personal next level. I never met anyone that challenged how I gave my love. I guess you could say I've collected hella good and bad ideas and called them the right way. But they were too often based on faulty people and situations, acts of survival and loss of self. I'm a whole different woman today than that the girl that collected her ideas of love.
As mad as might be for a long time coming about things that happened, I also must give myself space to grow. That means recognizing self not as a victim but how I contributed to our demise. I pulled in a certain type of energy (man) because I was at a particular level of lovING. My hurt can't make me see our failures to each other as something that overrides our successes. We gave birth to a newness in each other that I don't think can be denied. Our relationship turned our skin inside out so that we could both see how much ego we were operating from. There was a genuine love created but it couldn't be sustained at the levels were both on. He was the first person to do many things, most of all being the first to make me look at myself.
Our loss should be so great that causes us to look inward in an effort to eradicate the possibility of this ever happening again.
September 27th wasn't spent in the white vacation secrets of Santorini, Greece or engaging in Puerta Vallarta by way of cruise ship. It was a slow day, full of TV, cleaning, and self-observation. We had only recently stopped talking to each other and it all felt fresh again. But – we tried.
I pray we both learned from it all . . .
If Will Smith is right, then many of us have had it all wrong including me. Love means trusting in who you fell in love with on a vibration so high that you understand their natural evolution is a prerequisite to you getting what you need in the relationship. It's not wishing them into your fantasies-come-alive. Love doesn't envy the yester-you; instead, it will cherish your right now and be inspired for who you will grow into. Love means knowing how to chin check your ego because that hoe will have you single AF and running through I Wish I Never Met You music.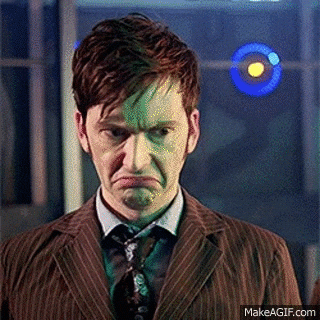 We'll get to my cracked reflection in January.