During the car ride of pure silence, with my mouth literally hanging open and tears hanging at the cliffs of my eye lashes, I remember thinking 'I just wrote that it's ok to be in the hood.' Right then, I felt like I had been tied to a post and was being beaten with embarrassment's fist, along with tons of other emotional heavyweights. Let's go back . .  .
A couple of days ago, I went to meet my sister for lunch. She had a short trip in the city and was on her way back to Atlanta on this particular day, so we decided to meet up for brunch. Since she was dropping her daughter off at a church nearby where I live, I told her I would meet her at my house. With Nicki Minaj's "Looking Ass Nigga" on near volume max (and repeat), I hit the highway in a festive mood, feeling and looking like great. Setting the emotional tone is important. I was hype and happy when I slowed to the red light just off the highway. Everything happened so quickly. As I turned onto my street, I saw my sister's car pulling up to the stop sign. I figured my niece must have forgotten something or that she needed to go to the gas station. I could tell as I waited to turn onto my street that she was on the phone. She flagged me down with her arm hanging out the window and I pulled up right next to her, turning the music down. Before she could say anything, there was a car turning onto the street behind me so I had to pull off because we were blocking the street entirely. I drove to the corner and pulled up in front of my house before deciding I needed to run to the gas station and might as well drive. I pulled up into a space in front of the door after noticing my sister's car parked away from the pumps and off to the side. Still oblivious to all things, I turned my music down and was slowly grabbing up my purse and covering my laptop. I turned to open the door and she was right there, shaking and almost in tears.
"Some guy just pulled a gun out on me", she said as my brain scrambled to process what I had just heard. She further explained that she had simply parked and started messing with her phone when she noticed an issue arising.
Let's back up some more. She got there before I did and had driven to the end of the street to make the u-turn. Once she turned around and parked, she noticed someone in a car that had pulled up very close behind her and seemed to be 'poppin off' at her. She thought maybe he wanted the parking space so she pulled up more. Next thing she knew, the guy was outside of his car, cussing and hollering and showing his gun…AT HER! Mind you, her windows are tinted dark so you can't see inside her car very much and she has Georgia plates, so I was just as confused when she told me as she was when it was happening. Who would have a problem with her and why? Was it me? Had I done something and it was now spilling out on her? Instantly terrified, she sped off and up the street to get away just as I turned onto it.
Now here is where things go even more left field.
She had already called the police, which is why she was on the phone when I turned onto the street. When you think your life is in danger, that's what you do right? Call the police? I don't know. To be black in America, I can say for certain I don't know what you're supposed to do. It could turn out against YOU!  That is a REAL and legitimate Black In America fear. Who would want that on their conscious?
We stood at the gas station and she expressed her concern for going back on my street and talking to the police especially because I live there and she didn't want to exacerbate the situation. Keep in mind we had no idea why this man pulled his gun out and was snapping on her or who he even was. I didn't recognize the car description and had no idea of what to do. We were both pretty scared, to say the least.  I saw my neighbor walking his dog and I went into auto-pilot. I was standing there in heels and a bouncy dress that I bought in the Bahamas and some fancy footwear that I got from NYC; I needed to change into war gear and investigation shoes. I told my sister to stay at the station and I was going to ask my neighbor if he saw anything and change my clothes. Remember: the police have already been called at this point. We see a cop drive up the street. I got back in my truck, drove home and pulled up just as my neighbor was stepping onto his porch. I stopped him and ask him if he saw anything or was familiar with the car she described. He said no and I walked off, nervous and wondering why someone would do this and what should I do. I can't have my sister scared to visit me- that's my fucking sister. NO!
AND, it's broad effin daylight on a weekday!!! WTF?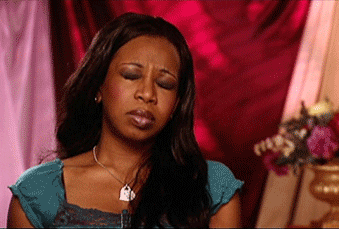 The police drove past two more times while I stood there and on their third rotation, I stood in the street with my arms stretched with the best WTF look that I could plaster across my face. He stopped just as he passed me, opened his door and asked did I call the police. I told him verbatim "no, but my sister did. She's scared to come back on the street and she is over at the gas station", and proceeded to describe her car. He said ok, got back in his car and drove off. Assuming he was heading over to her, I ran in the house and changed clothes, let the dogs out real quick and quick-footed it back outside. I was at her car in less than ten minutes. When I got to her passenger door to open it, a voice rang out from across the parking lot "Hey Kendra, tell her I'm sorry."
I stood there perplexed as fuck and he said, "I wouldn't have done that, I thought she was someone else. I'm sorry."
Finally words came to my lips: "That was you!!???"
He said, "Yeah, tell her I'm sorry."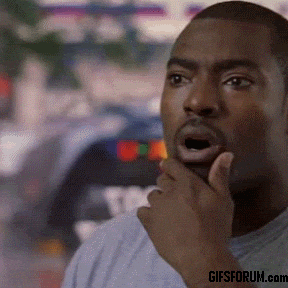 I nodded and got in the car to find my sister staring at me with the WTF face I had given the police and I'm not sure what face I gave her back. I regurgitated his words as best as I could and included the fact that I knew him. Seconds passed and we pulled off and up MLK BlVD, not really sure what to say or feel. Well, at least we knew it was over and nothing else would come of it? Was she safe to come back on my street? Was she traumatized? Was I angry? Scared? I had so many feelings fighting for top attention that I physically could not speak. I felt like crying. Straight up, I felt like bursting into complete tears but then she would console me and this was soooo not about me right now. Again, I had so many emotions. When she apologized for calling the cops and cried as we crossed 16th Street, I felt like the words were pushing to get out but there was no connection with my voice. It might seem dramatic, but I promise, we were both stunned into silence. Her apology broke that silence and I returned it with nothingness although inside of me, I screamed to her that she did nothing wrong.  What is life when you apologize for calling the police because your life feels threatened? But again, when you're Black in America, that can result in lives lost and IMPD is no exception.
That right there is some complicated, unfair shit.
We pulled over and parked on the outskirts of the IUPUI lot across from Crispus Attucks. We sat there, my sister still shaken and really not up for driving, and me in silence with my mind on a thousand speed. I suggested we pray. It was the best, safest place I could think to go. I didn't feel emotionally equipped to know what to say to make her feel ok. I felt bad for knowing the guy and even worse because I had to deliver his apology. When I spoke it, it felt like the first cigarette after a long day on a new addict's tongue; there was a sense of relief and sadness. As we sat there in this parking lot, I was able to find my words and tell my sister not to apologize for being scared or for calling the police. I reminded her that that's what is supposed to happen. That in the heat of the moment of straight fear, you're not always (if ever) going to think about how Black Lives (don't really) Matter while in search of help. We are supposed to be able to call the police. They are supposed to be trained to help us, especially in these situations.
EVEN.IF.WE.ARE.BLACK.
EVEN.IF.WE.LIVE.IN.THE.HOOD.
As the ice was broken and we were able to calm and collect ourselves and find some peace in it all, a group of three people walked in front of the car on the way back to work at Attucks; one white man in a suit and two black women. One woman walked a bit ahead of the two others and as the white man and black woman trailed, we both noticed the woman's cute heels. They were Lucite-block style 3′ or 4′ inch sandals with triple straps, but not over the top. She had on a cute red dress that didn't hug or hide her figure. Her hair was natural and we both noted that she was STRUTTING in those heels. She walked so confidently in who she was that I'd dare someone try to convince me she ever shed a tear. Black women, I tell you. We are beautiful. I couldn't resist the opportunity to roll down the window and shout "YOU BETTA WERK BLACK QUEEN!!!!"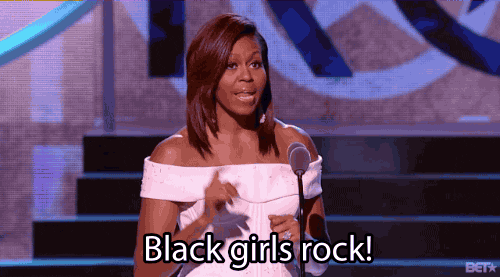 She raised her hands and smiled a thank you. It was like the clouds broke and the sun came through. I don't know what significance that was, but I had to share it. We set forth on our journey to food (tried to get some Trap food but she ran out #Splat #NextTimeGadget), picked up my niece and made the rest of our time beautiful. At least two and a half hours passed by before we went back to my house, feeling at ease and safe to pull up.
Life comes at you fast man . . .
As I got out of her car, the young man that I knew (yes, the young man that had the gun out) was walking up to my neighbor's house (yes, the same neighbor who I had stopped earlier). It was spooky AF. I'm not even trying to tie anything together because I know it was all mere coincidence, but the irony wasn't lost on me. He had clearly seen us pulling up because as soon as I stood outside the car door (my sister and niece still in the car), he began apologizing again. Like I said, this guy is no stranger to me. I don't 'fear' him. I know him well and have always thought he was a good kid. He lives around here but I've known him prior to moving over here. We speak every time we see each other. I ask about his children. It's easy to say I'm disappointed in the situation as a whole, but it's a greater thing to appreciate the fact that from the most sincere place he could foster it from, he was offering an apology. That's not something that can be ignored in this society. That situation could have gone horribly wrong. One of the thoughts that ran through my mind was wondering how many people have lost their lives as a case of mistaken identity. I've always heard that if you're going to pull your gun you better be prepared to shoot, so in his preparation, that whole scenario could have been an unnecessary disaster. His apology simply can't fall on deaf ears and you know why? Because if it does, it teaches him (people) that remorse is not appreciated and therefore not necessary. In the arrogance of the today's society, someone owning up and saying they made a fucked up mistake and apologizing is something that has to be noted. It doesn't erase anything, but it one isn't sorry for an offense, then they are liable to do it again. In the end, we all found a place to share a smile as we went in our respective different directions. It was the best possible ending to an unlikely, fucked up situation that shouldn't have happened, but did.
And that's that piece. . .
Or is it? 
Before I end this blog, let me address the real yellow elephant with the mouth full of peanuts. My sister called IMPD, against her better judgment and inner black woman voice. She felt threatened and scared and she told the 911 operator that she was "terrified". I know she was scared because when she was standing at my door in tears, she was shaking. When a car drove up alongside us while we were parked, she jumped. She did the right thing, per the way our society is supposed to behave. She called 911 and even left them her number to contact her back, per the operator's request. My interaction with the officer was bare minimal. Remember, I directed him straight to my sister with a description of her car. That was the end all of our conversation.
That officer and no other one ever went to my sister's car. They did absolutely nothing and I'm going to be honest by saying I don't know what they could have done given the situation. They didn't know who it was and neither did we.  The car was nowhere in sight from what I could tell. But to refrain from going and talking to the person that called, regardless of what you can or can't do to help, is a sign of weak ass policing, a true lack of concern for local citizens and possibly some area-stereotyping. Here's a little more irony: approximately seven days prior to this, members of IMPD were all gathered and standing with Rev. Harris, the Ten Point Coalition and the news cameras in this exact same area at the old Double 8, which also doubles as the ten point central location.
It's where I see them standing almost daily when I come home from work. I won't pretend to know what that meet and greet was for but I'm sure it had something to do with this bullshit campaign Rev. Harris and IMPD are serving the public by suggesting they are responsible for lowering crime in certain areas, this one in particular.
You know what I did not see the entire time this situation played out with my sister? A fluorescent green vest! Twenty-four hours later, I saw them at the same Double 8 parking lot, standing and congregating.
You see, I'm calling bullshit on the biggest bullhorn I can find. It is a slap in my face and it is disrespectful to the community members that live in this area and live with the crime and fears to play on our intelligence in the name of receiving grant and state funding to live the good life. I'm appalled that a man who oversees a church, where people go to serve the Lord, could so smugly be ok with lying to the public and his own black people. Many people have called bullshit, but I actually live here and we're no stranger to the fact that I grew up in (and mother lives in) the heart of Butler Tarkington. I'm not just talking about what I heard, it's what I know. I can't blame the Reverand or IMPD or ten point for the actions of another person and I don't. But when I see them marching up the street with Channel 6 or whoever is the first to hit record, and I see them standing on the corner every day at 5 o'clock, but when something really pops off I don't see not one through eleven fucks given by either the ten point coalition or the police, it really pisses me the fuck off. I know that was a long sentence and this blog is full of expletives, but man…these are actual feelings being placed into words. The lackadaisical attitude of the IMPD officers, particularly the one I spoke with (my goofy ass didn't get his name and badge) has damaging results whereas trust, which was already minuscule at best, is concerned. The convenient broadcasts of the ten point dangerous area-field trips with news crews and Mike Pence are laden with irony to their lack of visibility on this day. Let me guess, they can't be everywhere all the time. Yep. I know.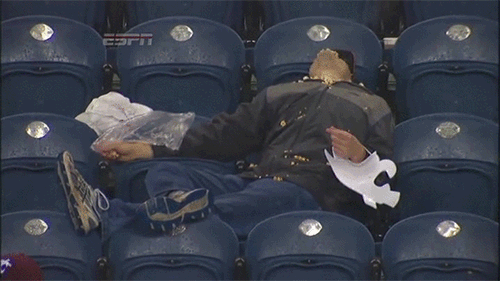 I don't like myself, my neighbors or community being used as experimental zoo pets in an effort to gain more funds to misuse. The Reverand and IMPD owe this community an apology for misrepresenting themselves.  They should take some humility lessons from the guy that pulled the gun out.
This broad daylight, weekday situation had to de-escalate itself, which then makes me wonder how many other situations have found their own resolution. I've heard shooting, arguing in the middle of the night between men and women, disrupting and disrespecting the entire neighborhood and have yet to see a fluorescent vest come through and offer any positive assistance. Or any assistance period. I watch as the police park at the old Double 8 day in and out and watch the gas station for trouble. There is also a press conference held at that very Double 8 parking lot between IMPD, Rev. Harris & the coalition and whoever they invite at least once every few months, complete with bullhorns, microphones, AND BODYGUARDS (I can't make this up…I've witnessed it), so there seems to be a lot of time on folks hands, yet a woman fears for her life in broad daylight and can't find a bullhorn, a vest, a bodyguard or a fucking police officer that gives a fuck.
I am all out of wows.
I have so many questions, but none that will ever be answered. This shit will continue on as it has. Honestly, I feel some type of way about feeling some type of way towards IMPD. I know they aren't to be trusted. I know they don't give a fuck. They've shown it and I have no faith in police departments in general. The last time I was pulled over by a police officer, I turned my video on before he got to my window. I don't trust them. So why should I expect them to care? Why should I be mad at what I could have predicted? Why do I feel some type of relief that they didn't do anything because this IS the same neighborhood they killed Aaron Bailey in and yet they can't seem to come clean and admit that was a fucked up situation and an officer deserves to swap his citizen job for an inmate gig.
As my sis Rheagan Gilmore would say, "TUH!"  What faith did I even have in them to be broken?
Am I just shitty because they have proven what I had assumed? That it's best to not even call. At least that way, no one gets killed by the police because of a call you placed, and you don't run the risk of being disappointed in how much they don't care. That officer looked me right in my face and said ok like he was about to go be Johnny on the Spot. Instead, he went back to his slop container, where Rev Harris has cooked up a nice meal of bullshit. Eat up. Tip accordingly.
Oh,
Before I go….so what do we do in case of an emergency??? Who do we call?
This is a question I fear I will never have a sufficient answer for.
Thanks for reading.
~j