"Most men fuck women to destroy them . .  ."

~TK Kirkland
For nearly 39 years, I have watched black men drop the ball on me in every way imaginable. Starting with my natural father and blood brother to the man I planned to marry to the guys on the street and complete strangers and the play brothers and the guys I grew up with – -*the men I love so dearly have often left me hanging or worked overtime at disrespecting the very nature of my heart. Or at least, this is how it FEELS. I am currently searching my reserve tank for something to keep believing in them, loving them and fighting with and for them but it has thinned to the thickness of a single hair follicle. Recently, I watched a black man tear down a well-known black business woman in Indy. He trashed her restaurant, her food quality, and her prices. After legions of supporters chimed in, in her favor, he went to battle with each one (mostly women), myself included. He trolled our pages and insulted us based on what he was able to see. He referred to the sole black man (that I saw at that time) as a bitch ass nigga because he defended her. He even disrespected her mother by calling her a bitch (after she stated she was her mother). While other people get angry and go back and forth with this type of stuff, I get sad and seemingly ill. I can't participate because I start shaking internally. My eyes cross, my heart breaks and tears sometimes form.
This has been a relatively hard blog to write.I've feared that my current relationship standing and my past baggage would sponsor a blog post that was too full of 'black girl attitude' instead of magic, and come off as whiny, full of complaints and inexperienced with more than one type of black man. What I am about to say is not without merit nor do I lack taking ownership for what I have entertained and allowed to permeate my life (in the cases where I could help it). I'm not another blogger using her platform to tear down the black man. I'm not that. I am a whole woman with validity to her claims, experience under her belt and just enough wisdom to know that some shit just ain't right. I'm fine with being labeled as angry because….well, fuck it, I AM!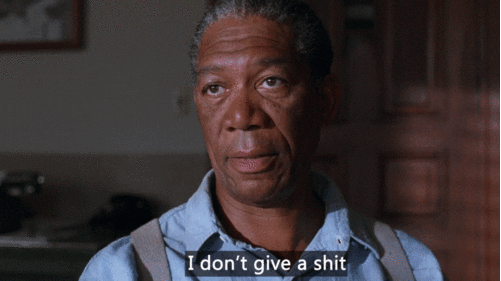 And I have EVERY right to be; to authentically feel WTF I am already feeling! I don't hate black men and I am absolutely still full of love for them.  It's just time for me to take the sugar spoon away and be real: our trust has been broken and our bond needs critical repairing, but no one is fine-tuning this shit except me and I'm damn near done completely.
I LOVE black men and I always have. I've loved them hard, relentlessly, and wildly on purpose; with intention and out loud. I could never claim to be perfect and I've always been on the learning curve of love, but I've given it as best as I had to put out.  I'm here for them. Once upon a time, I wrote for and performed to them. I loved them on stage as much as off. I got my first standing ovation from a room full of hood rich dudes who were there to stand their hip-hop grounds on a night that poetry had tried to ease in and take over. The poem, "Convicted Felon", was written about struggles of re-entry and they ate it up. I wanted them to know that I was present for them and their struggles. In Louisville one night, I won audience favorite after doing a poem about black men being kings. That came w/a $100 and a standing ovation in a room crowded with black men. The hugs and high fives left me feeling like I had done my job: I let them know that SOMEONE (me) is rooting for them and can see them! I've never masked or hidden my love, support, and desire for their presence in my life, yet I find this has made me nothing more than a target with a fat ass.
"…and even if I end up spending my life without one of you/I will forever long to hold onto you like the sun longs to hold onto blue skies that are decorated by white clouds./ I will forever try to build you up/not tear you down."
I'm not in denial about my rocky relationship with black men. I must specify "black men" because that's who I have dealt with. I know other men of other races do the same shit; but my allegiance is to black men and gotdammit, I want my fucking reciprocity! More than that, I want this breach repaired. I don't want to have to rely on men of other races – I WANT to love black men; but I don't want to love for two anymore. It's time that I just do my part; not both of ours. I have so much material where I have written them into the parts of my life that I needed or wanted them. I didn't call them kings in a poem and treat them like peasants in real life. I've created fairytales with my words and I admit that was a mistake. In hindsight, I wonder did I think that I could write myself into a healthy space with black men in general? Had I been thinking that whole time that I could show them my authentic self via poetry and that might attract like-minds and good fruits of the harvest? Because if I did, I can say that it didn't work.
It attracted more enemy-like predators. They saw my vulnerabilities and used them to their advantage while assisting in destroying my overall feelings regarding black men in general. Time and time again, I've been nothing more than an experimental situationship for them, and I've watched them ride off on white horses with other women. Literally.
PICTURE IT: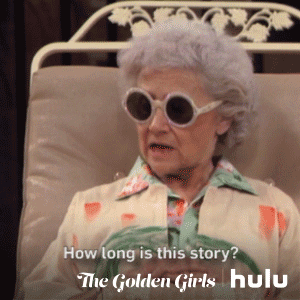 During my sophomore or junior year of high school, I was called a nigger by a white man entering a nearby Walgreen's that I was leaving out of. We almost bumped into each other and that was his response. It was so unexpected that I don't think I responded. I was shocked quite frankly and I was also skipping school sooooo, I didn't tell anyone. That was the first and only time that I've been called that to my face, although I'm sure many have mumbled it about me under their cowardly breath. I was called a ho when I was in the seventh grade. The guyS that started spreading rumors about me at age 13, some true and plenty others embellished at that time, were all black. They lived in the same neighborhood as me and went to the same school. These guys had me thinking I was a slut before I ever lost my virginity. I was bullied, laughed and pointed at, made fun of me and alienated…all because of black boy joy, circa 1992. I took the long way home from the store, I had to transfer schools and I literally peeped around corners to see if I saw any trace of them when I was outside.  They made my life HELL. I lost my 'friends'. My shaky self-esteem plummeted and my reputation in my new neighborhood was trashed by the first two people I met: black boys. This continued until I left the neighborhood for good in 1998 @19 years old.
My point of that is not to rehash old memories but to show a juxtaposition of the hurt inflicted upon me by white men vs. black ones. It's TROUBLING !!! Do I trust white men more than black men (or at all for that matter)??
I'm not stupid. I know they really don't GAF about me. But I am an observer and what I have seen and experienced has shown me that most of the black men I come across don't appreciate, want or love me either. It feels worse than that one time Walgreens occurrence or the subconscious thoughts other races may have because black men are who I associate and fight with and love greatly. I don't want to feel this way about them. I WANT to feel like they look at me and see light and love, but I don't really think so anymore. My own father and brother never saw worth in me. My brother has a bunch of children. I'm no one's aunt. It makes me wonder what I did to deserve this shit? I've been stolen from, used, abused, left out of town, molested, nearly raped, killed and of course, cheated on and lied to while looking me in my eyes all by black men. Some of this I played a role in but not all of it and I'm not willing to take EVERYONE's blame on my shoulders anymore. I've beat myself up for years over the choices and things I've done in the name of love or men. THIS BLOG IS NOT WRITTEN WITHOUT PRE-ACKNOWLEDGEMENT OF MYSELF! I am responsible for what I allow. It's just right now, I'm allowing myself to be honest.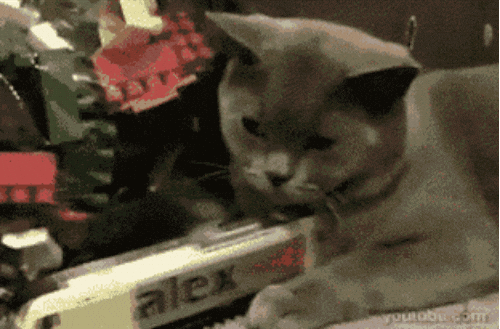 I'm often perplexed as I listen, read and watch the seemingly effortless disrespect and mistreatment of black women by black men and boys. It bothers me to no end and maybe that is because my own personal relationships have always been met with an ICU-ending. It doesn't matter what the context of our relationship was; just about every black man that I've ever had a relationship of any significant sort with has left me feeling unprotected and disposable. #NotAllBlackMen
I recently realized that I've been giving out labels that come with expectations to men who don't want to or simply won't meet those expectations. Matter a fact, I don't know that they even wanted the labels. That's not fair of me. These men aren't required to protect me in any capacity (and they don't).
What have I done to deserve their protection or respect aside from being born awesome? These the types of questions I ask myself before writing blogs like this.
But I'm not tripping: There IS a lack of protection by the black man of the black woman. I'm not the only person who feels this way. Other blogs have been written before this. VSB wrote one and received quite the backlash (from black men) because how dare they call them out on their shit? I got into a back and forth on FB with a guy about that exact blog because he wanted me to give him proof that it was valid. Instead of saying 'fuck you and your proof', I stopped the conversation. #IAmTheProof
I know if a man is reading this blog, his thoughts whilSt reading this might sound like "well, it's #NotAllBlackMen."
While my personal relationships play a great deal into my perceptions, it's not solely based on me. I sit and observe, listen and read things that further push me over the edge all the time. I envy the women who proudly profess their support and love for black men. I see stuff like this all the time:
It's not that I don't agree because I do. But I don't feel it reciprocated in action towards me and never have. And so I also have mad respect for those who stand firmly in their disgruntled truth: that they are disappointed and untrusting of these beautifully created, melanted humans. When one of the young ladies from my neighborhood lab told me about two young guys, no older than 14, cat-called and heckled her and another 10-year-old little girl, I was sick. Their behavior was problematic AF and also learned. It may have even been taught to them. The young ladies asked to be left alone and were met with more advances. The ten year was a bit scared and the 14-year-old told me that she knew better than to show her fear because it would only increase their behavior more. TEN. FOURTEEN. They shouldn't have to experience that and young boys shouldn't be taught that girls (women) are owed to them. The inability to accept no for an answer or resorting to increased haggling/violence (resulting in fear for the girls/women) comes from a sense of entitlement.  #WhoTaughtYouToHateMe
The Common Denominator
Maybe the problem IS me. Seeing as though I am the common denominator, maybe I'm the issue. Do I hold them too high to their mistakes? Group them all together unfairly? Because it's #NotAllBlackMen and I know that. I've seen 'good' black men; they are just a rare sighting in my personal life. Do I take how black men act towards me and other black women too damned personal? Does my disappointment stem from my inadvertent daddy/brother-search in niggas who are only good for slinging dick left to right or loving me tight for a few months or a couple of years? Do you know how many seasonal 'brothers' I've put in my heart since poetry came into my life? #TewDahmnMany. You know how many of those brothers called/inboxed/dropped by to see if I was surviving my newest emotional apocalypse? Not even half. And honestly, I guess I haven't done that for them either. It's not their job to come check on me; 'brother/bro' is just a title – not a lifestyle they have to live. I take the blame for unnecessarily putting dudes in exalted titles and hoping no unspoken expectations are broken. I am no longer that growing teenager that needs her big bro or dad to fight these dudes for her; I fight my own battles. Kendria stands up for herdamnself against the atrocities of how she's been treated. I've learned to stop giving away permanent titles to people who may be temporary. If my biological brother thought of me as trash, what chance did I stand with anyone else in that department? For these reasons, identifying the role I play in the demise of my own heart and respect for my black brothers is crucial.
Overall, I feel extremely failed by the black men I've loved. According to social media, it's ALL me. It's me suffering from low self-esteem or not loving myself enough. I attract these types of men due to my energy, says the media of socialites. My energy brings the shit to the plants huh? These damn memes and posts get on my EMM EFFIN nerves!!! It's not that they don't have truth (for SOME), but they do rush to put all the blame on the person who was mistreated. We love to preach to women and tell them to step to the mirror and love themselves more. There is some weird societal enjoyment in suggesting that the deficit resides solely in us as opposed to telling men to love themselves enough to realize without us, there is nothing. Where are the memes and posts and status' that suggest to men that they stop using and abusing women? The memes that challenge their self-love based on their mistreatment of us?
In Summation . . .
I have a memory during my teen years of sneaking off into the alley with my neighborhood obsession. His name was Devon. I loved Devon for some reason although, even at such an early age, he didn't respect me. Maybe he didn't know how….nah, he knew how. He did it well with others but he saw the cracks in me and used them to his advantage. He was one of the first two guys I met when I moved on Cornelius. One day, while still a virgin, I met him in the alley and let jack off on a pair of checkerboard shorts I wore. The garage we stood behind belonged to a house I'd later move into at age 27. When he was done, I can't remember what it was I wanted from him – a kiss or hug? For him to walk me back to the front? I don't know, but it was something that he wasn't willing to give. He zipped his pants up and started walking down the alley while I stood against the garage in tears. I will never forget him looking me dead in the eyes, walking backward and laughing. Then he took off running.
There it is folks.
That is the summation of my experience with black men. #NotAllOfEmTho
You know I gotta say that before one of them gets their boxer briefs in a bunch and hunts for me with the 'you hate black men' inscribed pitchforks. LOL.
Black men don't like being talked about and called out on their shit. They don't like being the center of attention if it ain't what they deem good attention. They want women to stand by them, fighting, fucking & loving no matter what. My ex complained that our sex life wasn't satisfying – but he carelessly had been telling lies the whole time. How do you have the expectations of getting your dick sucked on a regular when you have all these secrets, plus a white woman on the side? That goes back to that entitlement. It has been my experience that the men I have loved have all felt entitled to my body. They treat me like I OWE them sex. I once told a man I was not in the mood for sex and he didn't respect it at all. When I later told him that it hurt me how he treated me that night, he called me crazy and said I was tripping. Some of them think we are deserving of their inability to take 'no' for an answer. That same man wrote hundreds of poems to women – calling us Queens and talking about what we deserved. But wait – I should blame myself for that. Right? You've read it before in my blogs. Or maybe not because when I wrote in great detail what happened, I privatized it days later. I have been protective of black men to a fault. Even my ex, who I blasted across social media. I've tried to rewrite how the public saw him many times because I love him. I know his good side; he loved me, although quite incorrectly. I got mad at myself for calling him out. But the reality was, once our ship sank, my body erupted like a volcano that had been FULL to the max of niggashyt that had been collected over 38 years. There was no time to make any other choice except scream at the top of my lungs. 8 months later, I am still smoldering.
Devon walking away from me in that alley was quite the significant foreshadow to my future. The black men I've known (#notallblackmen) would much rather piss on me and laugh in my face as they walk away and watch me cry about it. It's as if they get a hard-on because of it. Becoming Devon's girlfriend later in life symbolizes how I accept the bullshit and hope for greater anyway. I almost included an example of the few good men that I know to help balance the blog with black Light. But this isn't about them. Today, I hope by purging this from my system that I will set forth a chain reaction of personal healing. Not just healing for my most recent ex, but a true repairing of my relationship with black men. I don't want to sink into the abyss of fuck them.
But I got both heels and a spare in the quicksand.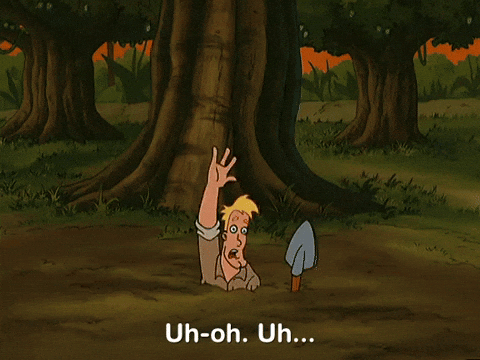 I will pull myself out without a doubt. I always do and it's always me and God. But who I will be when I emerge is only God's best guess. If most men fuck women to destroy them, then consider me in repair from being fucked and fucked over and now standing on an emtpy train of my pieces, trying to reconfigure who TF I am. This is what devastation looks like on me:
SN: I do want to shout out a man I've referred to as my brother for years now. I won't name him here, but he sent me over 70 text messages in an effort to help me stitch these breaches back together. He also reaffirmed that I don't need to suffer in silence. That even though my feelings might not be shared by anyone but me, I have the right not to sit in silence and pretend. I've done enough loving out loud to be able to sit down and say "I'm tired boss."
Thank you. I appreciate THAT push from a black man who knows my story.
~j