Back in the day, I had a strong dislike for Oprah. In fact, I wished she would go away. I wished my aunt and grandmother's televisions would stop tuning into her 4 o'clock judgmental shenanigans. My grandmother knew Oprah's father personally and he had visited her a few times over my youth. When I first started doing poetry, my grandmother used to talk about how to get me on Oprah's show using her (my gmom's) connects. I used to think to myself "well that won't work because I don't like Oprah and she doesn't like her father" so…eh. To the contrary, I wanted to like her. After all, she was a rich, black woman on my television with the top-rated daytime talk show. I could identify with her in so many ways so the fact that I didn't like her was a bit troubling to my spirit but I went with it because I was passionate about what I felt.
My reasoning:
Hip Hop.
She didn't like it.
Therefore, I didn't like her.

She, along with many others at the time, was totally against the very music that was providing the soundtrack to my youth. Those same songs she owned so much disdain for, were the songs I was turning up in my bedroom, dancing around and pretending there was an audience watching. How dare she disrespect music of all things??!!!! Sure the language was misogynistic and the stories were often sordid drug tales gone badly, but but but –
-but why couldn't she still love it?
I mean, I did.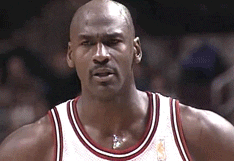 Admittedly, I was young and full of dumb. I loved what I heard on and off the radio. NWA were Niggaz with Attitudes, not disrespectful men. They were simply a group of friends who were infuriated by the climate of our society, and they just so happened to know several 'hoes' that were worth remembering on wax. If I, as a young girl/woman, could still like what I heard, why couldn't Oprah? Ironically enough, I cringed often at the lyrics I was singing and dancing along to like:
"….next time I'm feeling kinda horny/you can come on over, and I'll break you off/And if you can't **** that day baby/Just lay back, and open your mouth"
~Nate Dogg, It Ain't No Fun
Funny how I could mentally tense up at some of the lyrics I heard, but still not understand what bothered Oprah so much about the same music. How dare she ask our men to respect us in and outside of music? Her passion behind not wanting to turn on the radio and be called a bitch and not allowing young girls, like myself, to be manipulated via music into believing that bitch and hoe and niggas were terms of endearment and sex should be shared among friends, upset me because I felt she was against "us" rather than for us. I sided with the rappers and would often hear myself say 'if you not a bitch, he ain't talking about you.' :/ How dare she go against hip-hop instead of head nodding and body gyrating?
Who was she to tell these people how to tell their stories? Again, that is a young way of thinking and had I continued with my strong disdain for her, she would have never been able to inspire me.  You see, around these same years, my creative side was finding a growing desire to do something with and for women. I just didn't know how to start it. I wanted to pull us all together and celebrate each other. I wanted an organization that celebrated women. I wanted to champion for black women. This passion started inside of me back when Yo-Yo was talking about the IBWC. I think I've mentioned that in a blog before, but it's important to include that here so you can see when the first seed started and how the growth came about. In addition, I want to highlight the importance of inspirational, black women figures everywhere – including HIP HOP. While I credit Oprah with arousing my appetite to throw a ball, Yolanda Whitaker sparked my first memorable flame that told me I could make a difference. It is so important for young black girls to see women who look just like them and can relate to them making major key moves. It's a high volume in a turned up society of white privilege and black stereotypes. When we see and hear each other, we are able to see and hear ourselves and Yo-Yo, blonde braids, colored eyes and all, was that woman whose voice was an implant of empowerment in my brain. I saw her and saw myself without a doubt. Perhaps that's why Oprah's disdain for hip-hop polluted me so much.  I never listened in full to her explanations and gave little credence to what it was I did hear. In hindsight, I totally get it and might even agree to some extent, but back then, I was pissed as if I was a rapper! I didn't know if she knew of Yo-Yo or Queen Latifah or not, but I knew she was talking mad shit about an area of art/music that was not only my personal soundtrack but also a place that was stirring me mentally. I knew there was a space for me to create something for women and I knew it because Yo-Yo spoke so heavily about it in her music. In addition to that, what I  knew most about Oprah was that rap wasn't something playing out of her Maybach speakers.
"It only takes one punch to drop ya

And then the IBWC will come mop ya"

~Yo-Yo, You Can't Play With My Yo-Yo

So needless to say that I had some colorful opinions about Oprah and tuning into her show was something you'd be hard pressed to see me doing. I don't know when the shift of perspectives happened, but I am thankful that it did. Aging will definitely help your hindsight even if your foresight gets a bit blurry.
I am living proof that grudges and anger are only as good as the fleeting moment. You never know when you might need someone and you never know whom your blessings will come through. Oprah Winfrey, the same woman that threw my beloved hip-hop under the bus, would go on to show me that if I wanted to throw a ball, I absolutely could. In a sense, she showed me that I could do anything that I wanted to do.
Often times, I have asked myself why I was still in Indianapolis when my goal was to be the hell up out of here by the time I turned 35. I just knew New York would host my lifestyle. I saw myself living there and loving every minute and every turn of it. Until I didn't.
It took time to find out what state I really wanted to live in (AZ…what winter?) but even after figuring that part out, I still didn't leave. I'm still here in Indy right now, typing this from the north side of Indy. It wasn't until two days ago that the answer showed me what it looks like. I haven't left Indy because, whether I knew it or not, there was work for me here that I could not get done anywhere else. This work would be two-fold: It would be me working for/in my community and it would be me working for myself and showing myself what I can really do. In short, I'd be breaking chains and limits– two things that would surely happen in a new city where starting over would be a priority and being lost would be my lifestyle for a bit. There is no way I could have moved to NYC and thrown the Legends Ball. I wouldn't have known enough people nor had enough connections just yet. I wouldn't have my friends and supporters hands and hearts so close by to help me and I wouldn't have been able to borrow their stuff. And then there are the honorees…..it was supposed to be every single woman that was in attendance, whether she came to be honored or to support. Every person in every chair was meant and destine to be in that room. I could not have done that from anywhere other than right off of 30th & MLK.
People like Earl Townsend, my brother, and dear friend – I wouldn't have been able to watch him pull the incredible, life-changing Claim the Throne event together as he did.
I won't say it wouldn't have happened without me here (What God has for you is yours to have), but what if I never did the Queen B. Ball? What if I couldn't get a plane ticket in time to make it to his event?  Then there's Ro Townsend, Earl's wife, and my sister/homie/matriarch friend. Would she had been able to send me the books she donated to the ball? Alternatively, is that answer an automatic no because there would be no ball by way of Januarie York? Would she have received this honor from me or anyone else? Would Mali have received hers with the same impact? Would Remitha have loaned out table covers? How about NaShara Mitchell – a woman I went to North Central with and never knew personally but knew in passing – and owner of Studio B. Creative Solutions – the same place I looked at for the inaugural ball but didn't have the $$ for became the PERFECT home of Tea & Testimony this year. Would that have happened? Would I have held this at a venue owned by a black woman? Would Carla have brought me all 11 of those trees with DJ Deez in the background, coming through on the music AND sound equipment?
I could absolutely go on and on with a list of people, places and things that set this ball off and made it what it became, but you get it don't you? If I lived in that brownstone somewhere in Bed-Stuy Brooklyn that I have dreamed of, it's highly likely I would have missed this portion of my life. I would have missed honoring my sisterfriends and giving them an extra push in this thing we call life. The LIT Ball answered the burning question for me of "why haven't you left Indy?"
The answer: "Because I couldn't."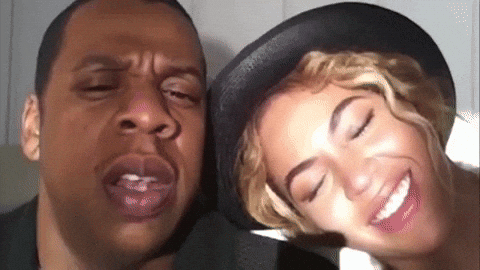 When I first started writing this blog, I was about to dive head first into my typical step by step process of how everything went, which leads to longer blogs. It hit me that, that's not what I wanted to express. No one wants to read all of that or needs to know everything that I know. I would rather convey how I sought and saw God during this entire ordeal, and how He made Himself awake, alert and involved (insider phrase) for me at all times. When I first dropped the LiT Magazine, I knew I had to make sure this ball stood up to that. The results were surprising and the love and support it received meant I couldn't half-ass the ball in any way.
Throughout this ball, I had to set myself aside for the greater good of all things. I was able to raise five hundred dollars in fundraising from this should-be simple move and while that money went a long way for the ball, the growing theme for this journey was me learning how to get out of my own way. I stayed in it in many ways – I didn't ask for the help I needed. I paid nearly $100 in chair covers because I didn't inquire from my network. I missed the liquor license and getting the food catered and a few other small things, but in the end, I learned the necessary lessons. After all, Oprah has a whole team so why shouldn't I ? #NextTimeGadget
I prayed over what I was doing and for guidance when I was weary. By the day of the ball, I had mastered letting go and letting God in. Even my host calling in sick couldn't bring me down. I laughed. I genuinely laughed from my beautician's chair. I couldn't be bothered with stress and I offered to bring him some meds. It was like a new me. Most times, I would have gotten off the phone in tears and stress but not this time, not this ball! I was too LiT to quit, lmao!
My heart spoke, "I trust you, God!"
And so He delivered. My brother Earl and I played the hosts and it was perfect. When I first hit the stage to address the audience and begin the show that I saw it: Work.
I saw my work. I give all the credit to God because I know without God, I could not have done this the first time, much less the second. I wish I could write absolutely everything that happened and just how many things came together spiritually; like the fact that the venue we were in was the second venue I looked at for the first ball but our wires kept getting crossed and it didn't end up working out. In 2014, I looked at Studio B. Creative Exchange and The Royal Palace, which was under a different name and owner, and now in 2017, I had BOTH venues for one ball weekend.
But I digress.
So yes, God has the glory from me on this. I also know that being a conduit doesn't mean just sliding around and fitting in. It means WORK! It means sweat, sometimes tears and a strong desire to quit or abandon. It means wondering if your heart's intent will be shown. It means not caring if you get the shine or not. It means being nervous that something major will go wrong and you won't be able to recover from it. It means putting all those worries and stresses in a pot, turning it on simmer so the bottom doesn't burn and walking away….trusting that God will tend to its contents. I did that. I walked away from the simmering pot many times. But it was WORK putting those contents in that dangon pot!!!!!!
It wore me out, it took away from my time at home with my person; I was suspended in "ball-mode" until it was over. At work, at home and in between (including sleep), it was all things ball and I couldn't stop it. But when I looked out at that audience in that room, knowing it was over 100 plus people in a space that I pulled together with the help of a small team of dope folks (Remitha Lynn, Carla & Caylie Wimmersberger), made me almost pass out. Seriously, my heart ran a beat so fast with all those eyes looking at me to guide them through the night but I knew what I was there for and I didn't acknowledge the nerves. I knew it was bigger than 'fear'. I knew and know God. I coasted through the night, bypassing my tears to preserve my makeup and being in HQIC-Mode – running from one end of the venue to the other in a formal dress and long beautiful hair to make sure it's all running smooth.
It was amazing. From my end, it was the most humbling thing ever. There is no way I could take credit for it, there is no way I could think that my shit don't stink or that I am promised this type of love or response or support from people. This isn't promised; this is earned! These are my people and they respect what God lead me to do. But more than ME – they were affected in a way that I hope lasts a lifetime.
They were celebrated and changed. They cried and stood as those "standing monuments" that Oprah spoke of at her ball.
I spoke to the crowd about how I forgot Pearl  Cleage's "We Speak Your Name" poem, which I intended to have read at this ball just like the first. Earl was about to exit the stage when he whispered, "That's because it's your ball now." It hit me again. But not until it was all over, my long weave was on my nerves, and my makeup was long gone, did I really hear him. "It's YOUR ball now." 
One concern I've had and have expressed was getting in any trouble because I'm doing too much of what Oprah did. I didn't want to seem like I was stealing from her, as this was a literal exercise in reactionary inspiration…if that's a thing. In a sense, I am hoping to pay homage to Oprah for what she sparked in me and for what she did for her people. When I look back on the ball footage (YouTube), I see those beautiful faces smiling and laughing amongst each other and it's priceless. Coretta and Maya, Ruby Dee and Natalie Cole – all sitting in the same room with  Mary J. Blige and Alicia Keys, Angela Bassett and Halle Berry.  They were all rubbing elbows and toasting champagne to the good life. Some of them are gone now – some of those giant, legendary women have crossed the rainbow bridge of eternity forever. But that weekend will live forever and those women we mourn will have forever own a part of history in the lives of the 'youngins', as Oprah deemed them. I wanted nothing but the same for us. I wanted Tea & Testimony to impact women forever –not just for a moment – similar to the gospel day that Oprah had. I wanted the young women to meet the older women and for the strangers to learn they had new sisters. And it worked!!! For the first ball, I watched every legends ball video, studying and writing down pages of notes. I learned the process and I adapted it to myself. I taught myself how to do what Oprah inspired me to attempt. The first time it worked great. The second time, I had more fear than I realized as I became responsible for a 70% increase of company. But it worked because I believed I could and because I kept my faith on stealth-mode. And when time allowed me to come down from the dopamine of it all, I heard my brother Earl's voice as he walked away and said matter-a-factly as only he can, "it's because it's YOUR ball now."
Well damn.
It is MY ball. Not the Legend's ball. The Legend's Ball is Oprah. But the LiT Ball – that's my shit right there. I made it into my own and in place of Pearl Cleage's beautiful poem, I used my own…after all, I DO write poetry too. I spoke the women's names and they stood as the Monumental Legends that they are. The room was decorated beautifully and echoes of Queen B. and stroke awareness were everywhere. I spoke on the importance of taking care of ourselves and in the days afterward, I wished I had said more but I think I said enough. The love from Mark Moore, someone I've never even personally spoken to, was nothing short of God's plan. Why I felt led to post this event on the stroke.org website made sense after the contribution and conversation with one of his reps. Please remember that these books will be in within the next couple of weeks or so, so I will be in touch to get all attendees their "Stroke of Faith" books. If you are interested in one of these books – a book detailing Mark's personal journey as a two-time stroke survivor as well as his faith- please leave a comment or reach out to me directly.
I will also have them at Open Bite (May 13th). The passion for stroke awareness does not end with the ball!!!! In May (National Stroke Awareness Month), I will amp it up all over my feeds. Next year, I will say more and perhaps have a speaker. But for 2017, I had everything I needed. The fears that I created to worry about never came to fruition. My guy looked like fresh, I felt beautiful and the audience was incredible. Folks showed up and showed out and I loved it. It was a black-OWNED event and I use the word 'owned' in every way imaginable. From the venues to the DJ and photographers – it was Epic Black Excellence in so many ways. What else could I ask for?  This was 12-year-old me in 1991, dancing to "The IBWC National Anthem" in my bedroom and wondering how I could 'stomp into the 90's' like Yo-Yo and make a difference. She made it popular, at least in my bedroom, to be a proud, intelligent black woman, and to influence others.
Then as life would have it, another intelligent black woman, whose objection of vulgar and violent rap lyrics led to my youthful hostility towards her, would eventually show me exactly how to pull what Yo-Yo sparked in me together.
The Great Black (h)Ope!
It was a cold day in February of this year when I was watching a YouTube video of a party I threw to celebrate my sister Nikki's MBA graduation. I called it "The Master Class Dinner." It was a fancy dinner party I pulled together and named after Oprah's television show. Several more dinner and themed parties would happen after that one in 2011. More ideas would surface and go nowhere fast. In 2013, I came up with the title The Black Orchid Affair. Nothing popped from it. Then in 2014, my life changed forever but you know that story by now. And here we are. The 2017 LIT Ball changed me again, similar but leveled up to the way the Legendary Ladies Ball changed me. This one tho….this ball showed me my own power, abilities and my upgrade. This was me watching an upgrade happen and having the magic wand in my hand the whole time. This was me owning it, making it mine, breaking away from Oprah's Legend's Ball, and enjoying the fruits of my own creation. We already have a possible speaker for next year and a live orchestra!!!!
So I say thank you to Oprah. I hope a day comes when a girl or woman who saw me doing the stuff I do will want to say thank you to me, even if I never hear it personally. I want to be one of those 'inspiring, black women figures' that speaks to the whispers of young black girls and women. I sometimes see the work that so many other amazing and talented women are doing and I wonder if I really fit in with my antics. I wonder if the stuff I do, write and speak really is impacting for longer than a night. That's somewhat why performing poetry wasn't something I could persue as passionately as I once did. I needed to make an impact that goes beyond the mic and the night of my feature. As good as people say I am, I didn't feel that nearly enough. I felt good 'in the moment.' But not like I left people with something tangible. March 19, 2017 will go down in history as the night I showed to myself that I FIT, I CAN and I AM…ENOUGH. I make a difference out here and I want to pass that along. I want to remind us that, in the words of Michelle & Barack Obama, YES YOU CAN!! I want them to see me and see themselves. I want them to know that there is no such thing as you can't or you won't. There is always room for you! This is a society that won't celebrate us when we need it the most because they don't see all we are doing just to stay alive daily. They won't pull us up or give us a push but they will kick us and call us names. They will denounce us and stereotype us. They won't believe us. They will misuse and abuse us for sport. They will, "kill you and say you enjoyed it" (Zora Neale Hurston). They will "show you who they are" so "believe them." (Maya Angelou).
But none of this has to stop the fire in YOU! Or the drive. Or the passion. DO IT! GO ! FLY! BE FUCKING FREE !!!!! Throw balls, parties and take selfies at your photoshoots. Don't have a reason or an explanation for everyone for everything you do. OWN YOU! Just like Oprah. I remember so many of us, possibly still fueled from her choice opinions on hip hop, were still against her when she broke free from NBC (?) and came back out with her "OWN Network" (double entendre). But why tho?! She's charged. She has the damn Master Key !!! Oprah is doing Oprah and she apologizes for nothing about it. In the midst of it all, she is inspiring, building, being an activist for the causes she deems close to her heart and she is constantly pouring into others. Like her or not, she's the Great Black Ope! She's a powerful, black woman. A figure worth mentioning. A name that is recognized with grace and power. Class and hood. Dope and love. I CAN and I WILL. Plus a little bit of  I ALREADY DID.
Be like Oprah. Be like Yo-Yo, who has her own hip-hop school in Detroit & LA btw. Be like the women you are inspired by, even if neither of these. Be great. Be the woman YOU are destined to be! BE A BLACK, INSPIRING, WOMAN!!!!! Be the someone the youth will see themselves in, no matter how many years it takes to get the fog off the mirror.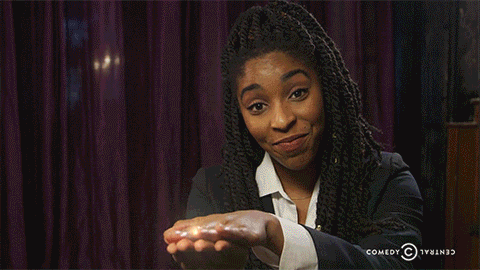 This is my huge thank you. I end this blog with an old poem that was the last track from my album (feels funny to say that), entitled Merci. It's a simple thank you track. Please add your name to it as well.
Thank you to EVERYONE that contributed to the ball in any way, be it financial donations or time and effort. Thank you Yo-Yo. Thank you Oprah. Thank you God!
Thank you, all for (h)OPE!
Oh and…thank you Kendria….for believing so hard in yourself, that you did. #AjYSituation
Blog Photo Credit: Illuminate Hue Photography/Lance Parker (LiT Ball), Eyes Wide Shut Photography/Rana Carter (LiT Ball), Wildstyle Pashall (Claim the Throne) & Jus Fam Photography/Abdul Shaheed Aaron (Personal Pics)
***Special thanks to: NaShara Mitchell/Studio B Creative Solutions, The Royal Palace Events Center, Mark Moore & Adrienne Moore, DJ Deez, Anitra Malone, ALL THE FUNDRAISING DONORS (including but not limited to Tressie Spears, Naz Khalid, Amber Dawn and more), Alaina Renae, Lyndell "Izzy A'more" Campbell, Vei from Kenyatta Dance Company, Remitha Lynn & Co., Carla (Caylie) Wimmbersberger, Damon Dulin, Tamara Hibbler, Nicole Dianndrea, Ronald Craig Jr, Earl & Ro Townsend, Rae Karim, Rheagan Gilmore, Wildstyle Pashall, The Learning Tree, Eric Saunders, Unequa Ganodu, Dominic Dorsey, everyone that helped clean up and anyone I may have left off…PLEASE don't charge that to my heart. THANK YOU ALL FOR YOUR SUPPORT. YOUR LOVE. AND YOUR LIT ASSES !!!!!!!!!!!!!!!!!!!!!!!!!!!!!
M U A H !!! Catch us in 2018, how bout'dat!