I'm on this stage.
Usually, there is an artistic accompaniment. Maybe a band. A host. Lots of mics to choose from or colorful lights that can be changed depending on the mood of my speaking. There is usually poetry here.
Today, there is none of this. The stage is dark with burnt edges that have a stale smell of smoke. It's empty. There is simply a stool and white spotlights that all aim in my direction. You can't see anything other than …..
-me.
This is the stage that I am on.
I cannot leave or abandon it until the showing is over and I will only know it's over by the dimming of the overhead lights. Welcome to my newest one-woman show.  Please, kindly take your seats and enjoy the ride.
Unlimited tea and lemonade are included in your ticket.
Stage Left: Resentment
This is a bitter tea. As it goes down my throat it leaves a strong hint of habanero on my taste buds. My tongue may feel singed but I understand this to simply be part of the process. Water has yet to help with the inferno slowly building from the back of my mouth to the traces of my lipstick.
Sadness has subsided or at least put on a new outfit. Blessings can be hard to hold onto once you step foot into this world of emotion. I can feel the stage floor turning red and becoming too hot for my feet to stand on.
I walk through this place sometimes, listening for the sound of cologne hitting his wrists. Waiting for the dogs to hear his truck turn onto the block and run to the window. I sit and binge watch television while doing homework and working on the ball – wondering how it is that on television when men fuck up, they somehow make it back to their ex's front door, lacking their ego and humbly dedicated to resolution instead of dissolution.
But maybe that's just for Hollywood and Love and Hip Hop.
Or Geist.
Carmel perhaps? Fishers? California? Morocco??
Where exactly is this space in the world where people (men or women) who fuck up their relationships actually take a moment to realize the damage they have caused and try to EARN their spot back? Do those type of people actually exist? Or, better yet, am I even that type of person?
It's like swallowing a horsepill full of urine; you kinda feel pissed on but you kinda feel like THE urine.
Oh love,

How I have waited for you to show back up at the doorstep

like a stork delivery

minus a return receipt

and I undo the locks and open the door

eyes staring into soul windows with curtains drawn

we pull each other in by the scent of our connection

and figure it out. You tell me,

you came to figure it out.

And we do. Like they do on tv.

Oh love,

how I have waited for you to show back up,

at the doorstep.

Ready.

https://www.youtube.com/watch?v=Tzp2vUp3kyo
But alas I don't live that poetry life anymore. I thought I was in my forever space and it was another temporary person with a lifelong lesson. I get angry because I wonder when will I gather up enough lessons in my binder to be able to meet someone that isn't just a summer school teacher? When will the moment come when I inspire another person to be his greatest self and vice versa? To reach WITH me? I want to BUILD with someone; not sit around, playing house like God ain't watching and life ain't short. It's maddening.
I'm angry at myself. I don't know if I should be, but I am. I look through my hindsight lenses at stuff I overlooked, things that could have saved me but I want to see and believe in the great in people and in return, it usually gets me toodamnopen and vulnerable. I begin to lose my power. I get mad at myself for not doing a better job of self-protection. I get upset at how I love – how intent and full it is. I can't stop the train once it pulls off. When I love, I go into the veins of my soul and suck the blood through a coffee straw just to put life into this new relationship. I was recently told that I lose myself in my relationships.
And that was a dose of ouch and wow to be honest, although not surprising. I've always known that, but I thought I had it under greater control more recently. I exhaust my and that other person's love when the end draws near because letting go has never been my strong suit. My last texts to XXXXX were fresh off the live wire. I was angry, in my feelings and resenting the idea that I should be chasing him. In the weeks after, once the tears began to clear, I continued to allow resentment a space to dwell in, inside of me.
There were days that felt like an inferno replaced my heartbeat (and still are). Every breath was a cross between mourning what we had while trying to accept it is over. I felt like I changed my course to follow love again only to end up at the same fork I'm always at; this definitely sparked a seed of anger that was growing into an Oak Tree.
But the thing is, if I pretended to not be outraged and displeased, the resentment would stay and become baggage: baggage that I would never unpack. So I opened the door and welcomed it into the living room only.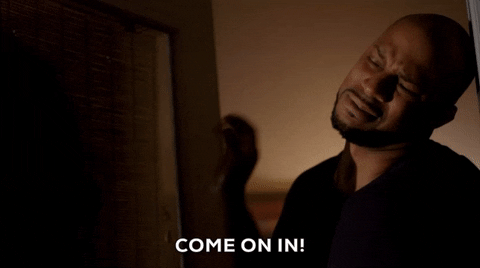 There were no bathroom breaks and I only offered one complimentary mug of lukewarm water to quench its thirst. I acknowledged it silently. Then publicly. Then it began to release itself.
As I sit on and through these different stages and take slow sips of my lukewarm lemonade, I must face my own mirror at every interval. I am nothing if I do not confront my inner demons while acknowledging the ones in others that I do not wish to encounter in others again. I could write a blog about all the things that my ex did that made me unhappy and hurt my feelings, but then I would just be a victim. That is also a planting field for resentful feelings.  I could also write about how my therapist is helping me see ME in a whole new light and damn it feels good to have that, but shit, the 'aha moments' are like: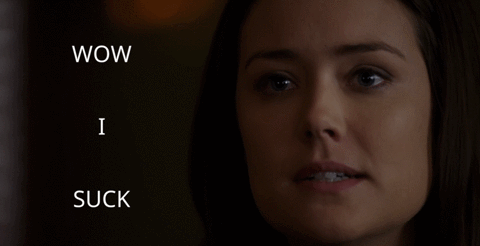 This stage of sour lemons is natural. I don't feel embarrassed or like I'm not where I should be in life. I went all the way this time. I put it all on the line and I fell off and still held that tightrope with my bare hands until the yarns cut my skin open and the blood loosened my grip. I'm not sure if I'm sitting on this stage, or if I fell onto it, bloody and out of breath.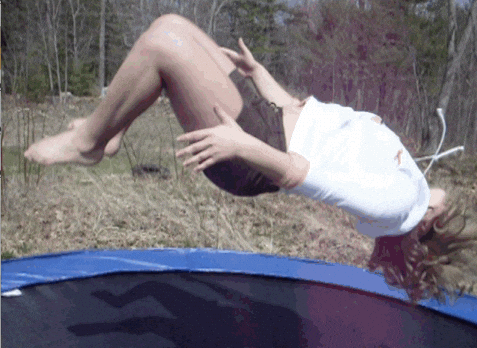 Maybe we were both exhausted. And then, I paused and thought about my role. The things I've done and said at times weren't the greatest or most poetic. At times, they were flat out wrong. It made me wonder if we are both relieved in some way. . .
The exhaustion is over. The show has ended and the people have all left the venue. The fight is done and the stage lights are beginning to dim. Maybe I didn't fall on this stage of resentment. What if my instincts were already here, waiting on my physical to arrive while watching real life play out. And now that I have officially stepped foot into the building, I can go. I can gather my toys and go. Ever since I spoke it aloud, the universe has beckoned me to free myself from the pitfalls and dangers of resentment.
I also had to come to realize maybe XXXXX has resentment towards me too and what if that's fair? Well, now we are both free again to be who we are and where we are. I would be a crooked ass liar if I said that it doesn't hurt that we can't be our authentic selves with each other.
And sometimes, that hurt feels like anger….resentment.
But I free it. I free the anger. I free the pain. I free myself – from this stage and the inside of this particular arena. And if you are reading this, let this be a reminder or a form of inspire that it is natural to feel outraged or enraged by situations that occur and things people do. It doesn't reduce you in size, character, strength or power – it simply makes you human. It is my belief that it's actually more healthy to give yourself the space to be the human that you are and to authentically FEEL instead of running and fronting in front of the mirror. Once you sit with yourself – study it and understand it's origin as well as the role you played in its existence, then you are giving yourself the path to let it go. And that's all resentment is good for…letting go of.
But in order to do it, you have to first allow yourself the room to feel it.
I am proudly learning yet a new journey from the comfort of the warmth in my chrysalis. A rising will soon come.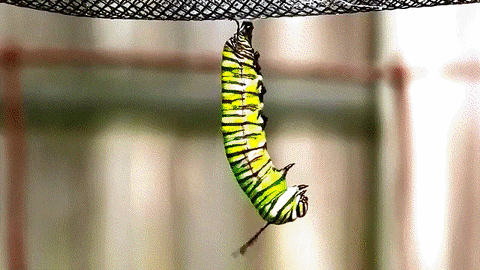 I
~j