"I looked good on his arm

As if I were candy paint decorating his suit jacket

Cherry red on suicide doors

My sepia arm dripping in jewels like daytime glitter.

Alternating from faux to French diamonds,

Because every girl needs costume and real jewels.

Accessorizing his east side accent like English language blanketing German subtitles,

the paparazzi loved the way we made an entry,

Arms criss crossing melanins.

We looked fly together

But I was interlocking elbows with an anchor that could halt the Titanic…."

~nomaD, J.York, October 2018
To know me is to know how much I love pictures. I come from a picture taking family. My grandmother owned all the cameras and never fell short of snapping her favorite polaroid to capture photos of the moment. It's been almost a year since she passed and the one thing I've wanted to do was go to her house and look at her old picture books. I know if I do, all those people will come alive in her dining room for me one more time.
Pictures are my thing and it's no secret that I had hoop dreams of learning photography and specializing in black and white shots. I have several clouds saving pictures for me, including Google and Amazon, as well as a site called Smugmug that I found years ago. My photos automatically upload to these clouds so there is never a shot or video that gets deleted w/o the ability to be recovered from somewhere. As of recently, the newest social trend is to give us a glimpse back in the past. It started out on Facebook but now Google and Prime (as well as others I'm sure) have made it where you can check out the photos you took from "on this day", circa whatever year. Every day for the past few months, I log onto Prime and do something I've never been good at doing: deleting pictures. I delete every and any trace of photos that have my ex in them, no matter how fly the picture looks. On Google, you can do a face recognition, so I did that and removed him completely from my Google cloud. Prime requires me to do this every time they prompt me with a flashback. And I oblige it, daily. Matter a fact, let me check now.
I do this daily. I remove all evidence of him from my life and from inadvertently "popping TF up" when I least expect it. I know I can't possibly scrub my IG and FB page clean without some help, but the least I can do is get those fauxtoshoots off my clouds. All my clouds are too high up to be holding onto this many pictures of Polyester Peter. But you know why there are so many pictures (there are HUNDREDS)? Because we looked so good together. I mean, we looked F L Y !!!!!!!!!!!!!!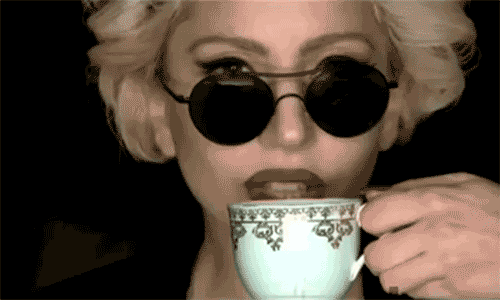 On our worst days, we could snap a picture that would make my eyes flutter hard enough to kick the 808s in my heart. He was always game to snap as many pictures as I wanted him to. I thought he was just as eager and excited to see us frozen in beauty the way we would be. It wasn't for 'likes' or for public consumption although I made the mistake of sharing our flyness with the world (something that will NEVER happen again. My weddings guests will have to read braille to know what's happening).
I just loved him. I love pictures. We were fly. It was a triple lutz win worthy of an audience!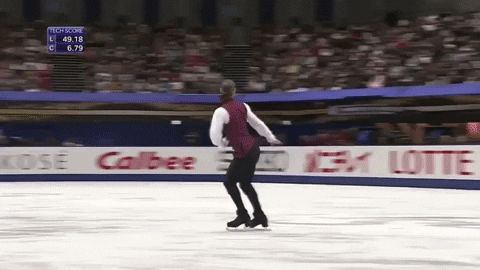 But that's all we ended up being: fly LOOKING.
We were anything but mid-flight.
Yep. We were a crash that looked pretty during the fall. The reality was I was holding hands with a gorgeous weight. For all the times I stared intentionally into his eyes, I fail to understand how I couldn't see the lies I was being told or the fact that he was an anchor on my hand. A body of bricks. Concrete love, and I was lost in his jungle putting on makeup and pretty dresses.
Which brings me to the point (finally) of this blog.
It is all too possible to fall in love with a fly ass weight. What does this mean? It means the person (male or female) that you have entered into a relationship with has all your love but no wings, no feathers and no ability to help you fly. No matter how hard you pull them in the direction of up, they will always bring you down. It might not necessarily be on purpose at the onslaught, but there comes a point in the relationship where I believe they make a choice to love you ill and pull you towards ashes and dust. I happen to believe if we are "returned" to Earth after our demise, six feet back into the ground, then our lives are not meant to be lived there; we are supposed to be on the up and up until they lower our caskets or spread our ashes. But there are times when we meet and fall in love with people who can only offer us first base. As the relationship progresses, you start to see the ship isn't moving and every time you cut the anchor free, another hindrance finds itself in the way of your partnership motion. Congratulations, this is falling in love with a fly weight.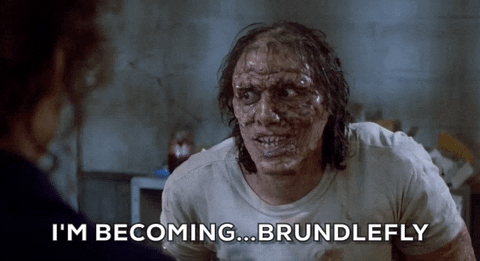 That weight might dress well, have beautiful eyes that beckon your staring and their skin might appear to be made of golden sunrays but that doesn't mean their arm doesn't require a forklift or that their love isn't the foundation for being grounded. No matter how much they support your grind (which is usually just above the surface) or how often they call themselves "your biggest fan", they will begin to treat you in ways that don't reflect what you expect (or what their mouth says). Soon enough, you will become disgruntled and sorrowful when you look around you and see your flight has been halted. Realizing letting go might gift you your travel back will undoubtedly be a painful recognition.
Let go anyway.
Flies vomit when they land btw. .. on whatever they've landed on.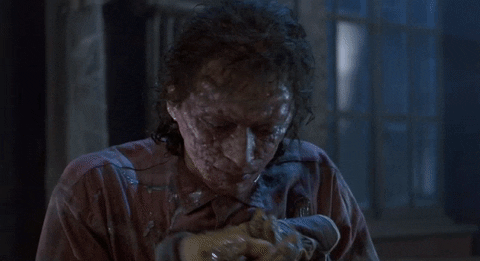 The question becomes why is this person a 'weight' instead of a wing? Well, there is often one simple answer (although depending on the situation, there may be several more): Jealousy.
The wrong person will see your natural flyness (including but not limited to the way you look, the personality you own, how you carry yourself, how you handle life, how you chase down and achieve your goals and where you are in life) as a hindrance to their personal greatness and the relationship overall. I'm not sure why it is, but some people don't notice when a person is trying to BUILD WITH them instead of against them. I'm sure it's associated with whatever baggage they have in tow. But their blindness can keep you out the sky indefinitely while interlocking arms with them and snapping selfies for the gram. Your IG feed can easily become your relationship's only means of protein.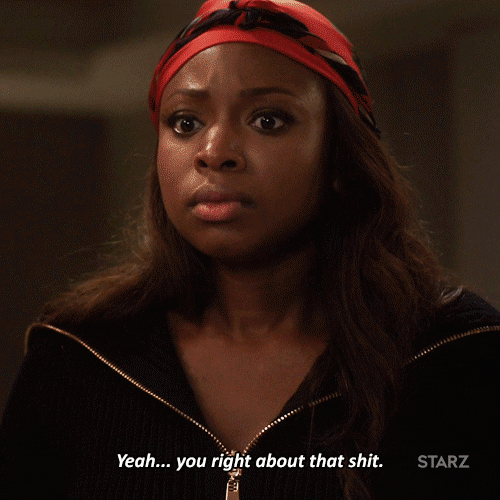 Jealousy is dangerous, ugly and unloving and it camouflages itself as support, love, and light. But in reality: welcome to the darkroom. It will either kill you or stop your train. Muthafuckas will take from you when they are jealous of you and in a relationship with you. Money itself is too simple. If they know you as a hustler, they will see money as replaceable; they can't take JUST that (although they will take that too). They take/want your soul. That's where the satisfaction comes from. Your spirit. Your confidence. Your pride. They take one feather at a time from your wings until they've grounded you in a position where they can start trying to mold you into who they now believe you should be to or for them. Their greatness is defined by how weak you are for them. If they can put you in a position to compromise what YOU think, want, know, deserve and push back against, they feel empowered. If they, in their insecurities and fears, shortcomings and missteps, can put an ounce of mental control on us, to tame us, to mend us towards fixing their shit and not working on our own, to pull us down from their words, their ill-fated love, and poor decisions, then they have empowered themselves even more. The more power they collect, the bigger they grow and better control they have over something (usually these people have little control on anything else in their life).
We, the women of great internal power and audacious love, LOOK good on their arms.

We look fly

. It tells the world what they can pull and keep. It shows people something.
"Look who (s)he walked in with!!"

"How did (S)HE get HER?"
This is ego-lower self food, and it does more speaking on their behalf than they are willing to do for themselves. That's why they accuse you of caring so much about what other people think. It's not because you do and they know this. It's projection baby!! When I tried getting back w/my ex in the late summer of 2017, I hosted a party shortly afterward with my friends. He got mad that he wasn't invited and accused me of caring about how my guests would look at me if they knew he was back around. Let's be 100 tho: I couldn't give a fuck what anyone thought about who I choose to love and why. It was never that. It was all about what I thought about it and I wasn't ready. But that grassroots attempt at a mindfuck almost worked. THEY care what other people think. Don't fall for the projection!  Their (wo)manhood has plenty of stock invested in the "fly look" of the two of you that is based on your flyness PRE-their ass.
Here we are: these daring, brilliant, talented women with exquisite beauty that we don't even rely on. Women who know ourselves.  Women who care for our loved ones. The villagers. Women who uphold honor, love, and respect and demand all of it. Women who build the table and pull out our own chairs. Women who aren't content with chasing dreams; we massacre goals and create new ones to tackle.
To have US on their arm shows the world they are fly.
Then WE look fly in pictures.
No one can see our secret: that our arms are attached to weights.
And no wing can fly above an anchor. The only means is cancellation or cutting the ropes. It may be one of these most painful retractions of your life. You will ask questions that won't generate responses that kiss it, kiss it better. Your trust may be broken as well as your heart and your mental state might be challenged for a period of days or weeks (and for some, months). You'll indeed feel HEAVY as fuck !!!!!!!!!!!
As if you weigh 3 tons and can't be bothered to pull your weight throughout an entire day (or you may instantly feel great, unbothered and ready for a do-over with a better candidate). But trust me when I say releasing the hand/arm that you are holding, snapping pictures with and looking good next to (also known as a WEIGHT) will open the sky up for you. The sidewalk will become a liftoff. You need not run. Just keep walking.
I assure you, as God and myself is my witness, you will be flying before you know it. While there might not be a hand to hold onto during your ascent, don't trip. Fuck em and feed em' concrete! FLY sis. Evict any negative energy from that person (pictures off cloud, phone, old gifts, left items, etc) and move UP with your life.
Fly until you fly into someone already up there, looking for you….we gotta learn that stopping to catch your breath doesn't mean to pick up worm unless you're eating it.
Don't accept less,
Don't be sorry,
and never settle for being grounded after you've left your mom's house.
~J
***Dedicated to my sisterfriend that inspired this conversation recently. I hope you know who you are <3