Melrose.
It had been a few hours since the test confirmed what Melrose already knew: Luna was pregnant. As Luna lay on the couch trying to lose herself in reruns of Law & Order: SVU, Melrose recalled the taste of her ex's penis on her lips. It was a cross between stale memories and Scarlet Letter divinity. She never once tasted the new woman in his life but she attributed the extra flavor to her presence. That night, Melrose eagerly got on top of her ex and left her soul tied to his through rocking motions that pulled him in as far as possible. She smiled through an oncoming shared orgasm as the act itself solidified for her that he wasn't shit.
See, Melrose was drastically different from Luna. She was vengeful. Spiteful. Angry. And fearless. She bit karma in the face most times. Nothing she did was without accepting the effects she caused. The problem was for as prepared as she thought she was, most times she was still never equipped for the catastrophes created. When she made it up in her mind to sleep with her ex, she wanted to prove to that she wasn't missing out on a new, improved version of the good man she once thought she had. His willingness to penetrate her on more than one occasion proved his selfishness hadn't changed and she hadn't missed out on anything but good dick. Was it fucked up? Absolutely! Did she want to inform his current girlfriend that he was a cheater and a liar? Nope. It wasn't about that for Melrose. She wasn't out with a motive to hurt the new woman even though she knew her deliberate actions spoke volumes in the department of fucks not given. Instead, the fact that Melrose and her ex made love showed her that the new woman in his life was just as unable to yield results as Luna had been…as had all the women before. Did it take her turning into a concubine of sorts in order to stop taking his past, poor decisions personally? For Melrose, the answer was yes.
But what Melrose had not planned on was a positive pregnancy test. This mishap was not part of the blueprint, but still, she approached it with a smile. As a commercial break came on and Luna stood to go pee for the 3rd time in an hour, Monroe ran through her options.
"Abort it and send him the paperwork? Send the woman the positive test? Say nothing and leave the state? Adopt the child out?"
"What would leave him the most shattered?" 
Melrose didn't want to hurt her ex; she wanted to shatter the glass house that he was sharing "I love you's" in.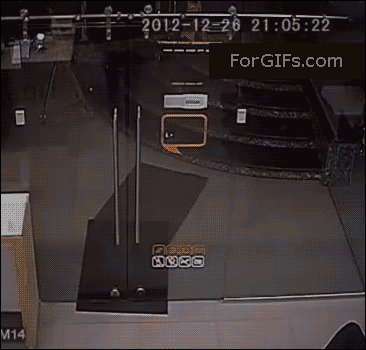 Luna.
"Well, I'm starting this pregnancy off trashy", I thought to myself as I stared at the ashtray. First, I have no feelings that have developed as of yet. I'm seriously in a state of frozen emotions and indifference. I've also made no attempt to make the necessary phone call to my ex. If my inner bitch has her way, I won't call him anytime soon. I will do something hurtful and inform him of it afterward but that's not how I do things for real. I went to the bathroom and came back to the bed, sat on the edge and lit my blunt. It took three pulls before I got parallel with reality.
Ok. It took two; the third one was a might-as-well-hit-it-one-more-time hit. I can admit that. Now I'm sitting here, high and pregnant, an oxymoron in every way imaginable and feeling a bit lost in translation. This is not how things go in the movies. The amount of problem-solving that now needs figuring is almost out of my grasp; I'm not sure what I am doing or going to do. But I've always wanted to run away.
I'm fairly certain now is a good time.