What a time to be alive. . .
When I started the Sips from My Lemonade series, I had no idea how it would eventually end. I just knew it was a "living series" and eventually, it would be no more. Is this the end of it? I can't really say. . . But if it is, this is the best possible way to end it !
I always wondered what this would look or feel like. How would it taste on the back of my tongue? What types of emotions would be associated with it and if every one of them would be good or if the release would actually trigger something internal that I didn't want to confront? I've never really been able to put my finger on how I thought this would look. I guess some things you have to go through in order to get to what you feel.
I've always hoped I would arrive at this time of my life with a full band of theme music musicians following me, a lover on my arm and a hop in my step. Nothing about that daydream came true; there is no live band or lover. I wasn't the girl who dreamed of her wedding day. I've talked about that before in the blog. I was the girl who dreamed of days like this although, I never could quite SEE it.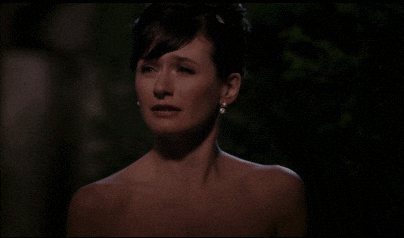 The last three years of my life have come and gone with a passion for speed and melancholy. I went from the height of planes to underneath the bottoms of shoes in what felt like a split second. Looking back on all of it with my good ole hindsight, it's so easy to see what it all was. The best part: I always knew it in the back of my head but I love convincing myself that bullshit smells like Jadore so there's that. I sometimes wonder if I will ever retire some of the feelings that are attached to me in regards to it but then I also wonder if I just have gotten lost on the pathway to forgiveness, therefore stalling the removal of those feelings. I go to therapy twice a month but still, I find myself at times wondering if love was ever present when I wasn't giving it. And I don't mean this just for my last relationship, I mean it for all of them. I've offered tons of 'benefits of the doubts', as well excuses and understanding in the areas I could provide it. I've caped and championed for those who have hurt me and have tried to confront every single detail about me that might affect how they treat/respond to me, whether in this blog or in my bedroom talking to myself. But the fact remains that I will never "understand" the minds of those who have trespassed against me and there is no need in attempting it. I give love as authentically as possible and I am always hopeful for its boomerang effect to hit me and knock me over. That hopeful girl with flowers in her two strands and sunshine in her heart has gotten this adult woman in a lot of unnecessary bullshit and it doesn't smell good.
Things I have been over time:
Too trusting.
Too hopeful.
Too yearning.
Too needy.
Too damn thirsty for love.
You can't be these things. You can only appreciate the love that does exist in your life, no matter what the type is (companionship, family, friendships, animals, etc). It's ok to be intentional about why you allow yourself to love someone else or what you desire in your future and how you will arrive there, but behaving toward love the way I have in these years of my life will leave you with this face:
No one wants that face. I remember sitting up in my bed snapping these pictures because I wanted to remember how he made me look. #ThousandEntendre
This was on May 4, 2017; I began that year with sky-expectations but was relegated to the dirt floors of the basement instead. My ex and I had a bad arguement on New Year's Day. I remember thinking if that's how we were starting the year off, that wasn't a good sign. Within four months, reality would prove me right. And there I was, laying in this bed with this purple shirt that I haven't worn or seen since my eyes were swollen from an overnight stay at Mourning Inn. But as much grief and hurt as a few people have extended to me in exchange for love, they have always brought me something else. Something more priceless and positive. And this time was no different.
Actually, this time was different while yet being the same. In this space, with this presence of darkness hanging over me like a new halo, I found something that will be part of my legacy forever:
This time, internal hurt brought me to the next level and I didn't even see it coming. In Robert Kennedy's Indianapolis speech on the eve of MLK's assassination, he quoted a poem by a man named Aeschylus. I may have never heard it but after learning this speech for a project this past March, it became part of my memory.
"Even in our sleep/Pain which we cannot forget/Falls drop by drop upon thy heart,

Until, in our own despair,

Against our will

Comes wisdom

Through the awful grace of God" (Aeschylus)
I feel this poem accurately described what took place at the end of April into May 2017 and throughout the rest of the year. It was totally against my will. I did not 'permit' or allow this to happen. I only obliged its presence. I wasn't seeking it as I have in the past. It just showed up with a relentless hold on my waist, at times pressing down on my shoulders, alternating between massaging and lightly caressing. Though at times, breathing seemed like such a chore in the grand scheme of all of the negative thoughts I was having, I still had this 'wisdom' approaching me like a mile marker sign, and pouring out of my soul as if all the windows were down as I traveled at 90 MPH.
I realized it early.
So I paused at the first stop light and turned onto a private drive and kept going.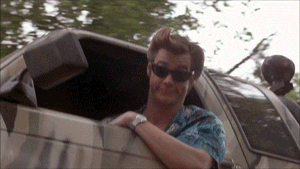 I admit. . . I checked my rearview. OFTEN. I would check it, turn around and go back and abandon the wisdom that was dripping from my fingers as if my fingernail polish had melted. I tried doing both at once and it was impossible so I made a choice: the rearview. I got out the vehicle and went walking back toward the beginning with a stickbag of my belongings.
When I arrived back in the arms of the one who loved me, Xscape wasn't there singing and the love wasn't enough to sustain the month-long changes I had undergone. I had to revert back to my car and find both me and that wisdom that had fallen on me despite my repeated attempts at rejecting it. I had to go back for what I abandoned in an effort to have love.
Everything was right where I had left it. The car was still running. The new knowledge sat on the passenger seat as if it had waited on my return. I got behind the wheel. I began driving and playing in wisdom's hair. And nothing has been the same since. What a journey. What a fucking journey. This was a wander around the married-go-round. A slip down the slide you didn't mean to climb. A toss into the abyss of hope that landed on the needlepoint of a mountain tall enough to reach the end of a sun ray. Adventures of nomadicy – that's not a real word but I like it and am will be leaving it there.
So what am I talking about? What's the big announcement I've been hinting at? What have all my ex's from Texas (well, I just had to say it like that…no one's from TX) brought me?
Well,
if you follow me on IG, you probably have it figured out already as I have not really been secretive about what's happening as much as I have just not been outright sharing it. That's for a multitude of reasons that I won't go into but basically, I have some incredible news to share and I hope you, the reader, will be permanently excited with me.
This October, I am releasing my first book, a collection of poetry, prose and shorts, entitled NOMAD!!!!!!!!!!!!!!!!!!!!!!!!!!!!!!!!!!!!!!!!
That's right. Maybe you guessed that already? I mean, what else could it have been right? So, the thing about this book and the story I told just now is that I began writing this book a few days into my breakup last year. They started out as Facebook freewrites until, after reading back over a couple of them, it hit me: I have a book on my hands!! I knew it. I felt it in my soul. Poems were pouring out of me too rapidly to keep up with but every time I felt one coming, I was in front of the laptop. I began being intentional about what I was writing. I posted on FB that I had an upcoming book. I had made flyers alluding to something involving the word NOMAD. Then, I tried to get back w/my ex and in those months we were on/off again, I had abandoned the book, fearing it would cause more issues in an already testy environment. When we broke it off for the final time in December, I b-lined back to my project.
It was March when I bit the bullet and decided that the year had gone too well financially and artistically for me not to begin this process and make this 'talk' a reality that I could hold in my hand. So I linked up with a local publisher and got it started. And in the time that I have had to work on this book, I must say I am too proud and even more excited! Is it a book of poetry? Yes, it is. Is that all? NOPE!
I believe this book to be a first-hand look at the onset of a breakup and the year that follows. 90% of the poems were written between 4/27.17 – 4.27.18, which wasn't planned but ended up being perfect. The name comes from the fact that I have FB posts that date back to 2011 where I called on myself to become a NOMAD. Then, there's the other part. If you can figure that out, congratulations.
You is kind.
You is smart.
You is important.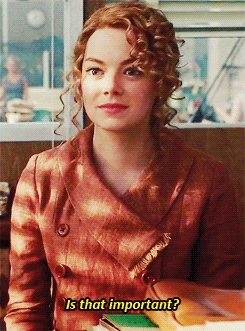 Is this book about my last relationship? Yes and no. I'm like the black taylor swift (you will notice I don't capitalize ypeepoo names I don't like); when someone breaks my heart, I make art out of them. It's good for coping!
BUT –
this book isn't 'about' me and my ex. It's about me. It's about love. It's about life. It's about every ex I've ever had. The funny thing about the poems that were coming out after the breakup is how they fit so perfectly with all the men of my past; not just the most recent. But I  give credit where it is due and I may not have gotten the ring I expected from my ex, but I got something better: a book. A novel in sense. A playbook. A guide. Something I hope will speak for, save, change, help/assist, inspire another [black] woman. I really do. I always wondered what it would be like when I prepared to release my first book. While I did release a chapbook, this is actually a book. A real book with so much intentional love packed inside that my chapbook, as proud as I am of it as well, fails to compare to what this is and will be. These poems aren't meant to highlight me as a great writer but when I looked at what I was writing in the beginning, I just knew it deserved more than to be stored away in a laptop folder.
I have great expectations and high hopes for this project. 
It's a literal nomadic wander through one year of healing and lessons learned in the process (which will be taken from my blogs). I can't tell you all about it just yet because it's simply not the time right now but – trust me when I say you will want to stay on notice for this book. It's the greatest things I will have ever produced.
And, it has a ONE WOMAN SHOW that is accompanying it entitled "The Stand". You have no idea how phenomenal this show is going to be. The book is finished. It's not a process of choosing and writing anymore – we are heading into someone reading my draft and then into the process of production!!!! So it's not a game. It's not a joke. It's more real than even I can believe!
I am currently seeking a choreographer (dance).
If you know any, please send them my way. I also need two dancers. I will compensate for what I am looking for – not seeking handouts. Just a bit of assistance on some things. October seems so far away right now, but time moves so fast these days and what I need them for, we need to get started on asap.
Finally, there is a book soundtrack to go with it! It's on Spotify under my name and it's called NOMAD!  It's all songs that I have listened to during this process and it's a mixture of people and music styles. It's anything but predictable. Like the book. Like me. I guess I DO have a band !!!!
My old friend used to tell me that my life would make a great book. While I agreed with her, I could never see how it would happen. I knew how to write but how would I get people interested in MY life? Well, if there's one thing that life has taught me, it's that if you kick back and let things happen naturally, you will be amazed how stuff folds together for the greater good of the intentions you've set."
God is incredible.
I can't wait to share this moment with all of you !!!!!!!!!!!!!!!!! Of course, I'm nervous (AF) and wondering can my stuff hold up to the works of those that I love and admire so much, but hey, it's not even about that. What's for me cannot be challenged. I am not an average writer. I'm a dope ass writer. I believe in that. I believe that about myself. And with this book that is coming soon, I offer myself an opportunity to show people what happens when literary poetry marries spoken word and together they birth a blog baby.
Welcome to nomaD. Where the theme music is in my head, love lives on my sleeve and I don't have a hop in my step because there's too much wind under my wings for me to be on the ground walking!
It's one helluva a journey, I'll tell you that much now <3
~J
****Oh yeah, I took a picture of me on today so that picture up top won't be the last photographic look I have #OnThisDay.