I begin this blog with a heavy sigh.
It's been a hard month in the land of celebrities we love. Several of the people who spit the verses we kick back to and have given us the television we've enjoyed have shown their natural asses and proved that it is an unhealthy trait to put celebrities on a pedestal because they are absolute human beings. They do some of the illest human-being shit but often shit that only surprises us because we put them in this 'light' or position where we expect (or at the bare minimal hope) them to behave in the most angelic of ways.
But that's not what reality presents us with now, is it?
First, there was Jay Z and Beyonce, which actually started a few years back with the release of Lemonade. As all of us Jay fans tried to relax and wait for what he would artistically do to redeem his proverbial fall from monogamy's grace, he hit us with 4:44; a dedication of self-reflection, family, honesty, and empowerment. When he rapped "I'll fuck up a good thing if you let me/Let me alone Becky" (Family Feud), along with the songs Many Have Faced God and the title track, he gave us the confirmation we'd waited over a year for: that he cheated on Beyonce and Lemonade was a musical biopic of Beyonce's pain, resilience, and triumph. Jay's album was so well received by the masses, myself included, that even though we all sent a collective side-eye his way for cheating (like seriously…WHO is she???), we forgave him, as Beyonce clearly has done, and rocked his newest work on vol-max with little trepidation. Were we disappointed? Yeahhhhh, but hey, we survived.
But let's come closer to today. It's May 2, 2018, and it's approximately 4:14 PM as I type. So.Much.Has.Happened!!!!! And I' m not blogging to talk about it as much as I am to question this insane amount of picked and chosen silence. Let's take a look shall we: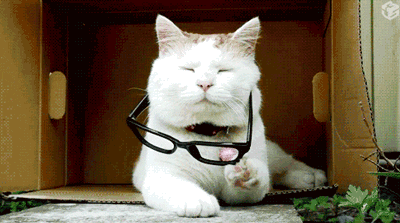 Kanye West 
I don't have to regurgitate the bullshit he has strewn all over the press floors that allow him to shuffle his punk ass into their building and begin using his voice but . …. btw, where exactly did this voice derive from? Whatever good his interview w/Charlamagne did him was immediately erased and replaced by his spontaneous trip to the TMZ offices. I can't even begin to outline the extent of my disappointment at his disparaging remarks that left many of us scratching our heads and hitting rewind just to see if what we think he said was true. Yes, it is true. He said slavery was a choice. He said black folks don't care about black on black crime. He said he loves trump and that's his brother…BRO! And I again want to point out this new slaves voice he's using. I can't sit through an entire interview while he uses it.
It's not about his right to 'free thought'.It's his approach, his tactics, his voice (whose voice IS this????!!!!)….it's who he's aligning himself with and how he even got to that point to begin with. I could care less why he's mad at Jay Z; I want to know what happened to the Ye that "Never Let Me Down."
"Racism still alive, they just be concealing it"

~Kanye, College Dropout
Something I felt particularly disturbing about the TMZ interview was when he suggested being afraid that the young black man that read his ass to filth was going to try to fight him.
"So if I come over there, you're not gonna fight me?"
If this ain't fresh out of a cigarette pack of white tears, I'm unsure what is. This disturbed me on a level that let me know, not only is Ye not really trolling us (he is a little but not to this extent), but he really has gotten lost in the sauce of rich, white influences, Hollywood and seemingly an unnamed cult of trump supporters. It's disturbing. It was disheartening to see our Ye treat another black man like he's fearful of him while conveniently aligning himself with donald trump who happens to believe that police should do more in the realm of "roughing up" the suspects [who, when black, they fear].
That small clip worked my spirit. But what I noticed, that conflicted me emotionally, is a massive amount of celebrity support for Ye. John Legend called him to check on him and offer him a new perspective. T.I. stepped in and even recorded a song with him. Charlamagne interviewed him. Thousands of fans are still lining up for support of his free thought and of course, his wife supports him. In a sense, I love it. I love that people didn't just jump at throwing him away; that folks like John Legend and T.I. (his friends) stepped in to talk to him – that's the society I want to live. A place where we don't just toss people to the side even when they need to be. It's funny how folks are swearing he has a mental illness but in the same breathe want to throw him away. To me, that's contradictory. But I digress with a question:
Where was this love, support, and respect for Chrisette Michele,
who not only issued a public apology but spent time at The Breakfast Club explaining her "bad decision", the aftermath, her suicidal thoughts, and where she stands with it all today.
There was no love offered her way or even a public display of apology acceptance. The so-called black delegates traded her and there's nothing we can do about it huh? I posted the video from her Breakfast Club interview and stated that we need to stop throwing people away. I felt for her as I listened to her speak about experiencing a miscarriage then reading the comments to see how many people said she deserved it or offered her no empathy whatsoever.
I had four likes. Meanwhile, the capes for Kanye are selling off the shelves.
But there's something else. There's an apparent media blackout on Nas & Fabulous. Two more of our beloved hip-hop celebrities who have fallen from grace, both due to domestic violence allegations. Kelis accuses Nas of being a heavy drinker and abusive to her over the course of their marriage. Emily B. accused Fabulous of punching out her front teeth. Then, of course, there's the video of him threatening her father, holding some type of knife-looking weapon and slow-charging toward Emily. You know what people say when they see that video?
"We don't know the full story."

"They were together at Coachella."
It's disheartening AF. What does it take to make the voices of black women a priority worth listening to? I listen to Joe Budden and a ton of other podcasts and have heard plenty of excuses as to why these two aren't being reported on. Charlamagne even went so far as to suggest that women come out with some sort of statement because Fab and Emily were seen together in Cali. THE FUCK? He suggested an apology until he realized how stupid it sounded. Few, if any, have mentioned Nas. Is it because it's old? Or because it's Kelis, someone the industry hasn't always taken very kindly to? What's the reasoning behind the silence on the abuse allegations against some of our hip-hop favorites while simultaneously flying across the air in a pair of Yeezy sneakers, YeCape blazing in the wind?
I know.
It's been a hard month. We can't lose everyone at once, right?
Some of our favorites have disappointed us with actions that don't reflect the head bobs we enjoy at the expense of their music. It's hard to put a thought to our beloved Nas, the mastermind behind "If I Ruled the World" and Illmatic in general, being drunk out of his mind and abusing Kelis in halls of a Calabasas home. I get it. The same for Fabulous. We've watched him grow from a crooked tooth young cat to a reserved elder in the game and it's not easy watching him look like the accusations made against him might be true. Still, they both get a pass of silent non-judgment. If Emily stayed with him, it must not be true. He must not be so wild and uncontrollable that he would dare knock her front teeth out and threaten her father (without a valid reason…lol). And Kelis is a wild-card that was releasing 'crazy' music until she got with Nas so she must have hit him first right? It's been nine years so what difference does it make now? She stayed so it must not be true…right?
Kanye West is trending across all social media platforms as well as YouTube, meanwhile, Fabulous and Nas don't even have to publicly address their situations and none of their industry friends are talking about it. Its likely that if these things did happen, the very people that aren't talking also aren't surprised. No interventions are being staged and there are no stand-up guys that are trying to talk some sense in them. It's just silent.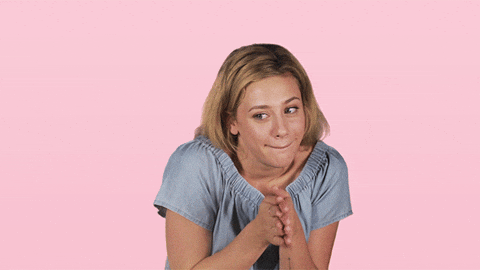 Who would these people be if they were not famous? Fame doesn't change the soul of their personality. So if they weren't in the public eye, who would they be? What was their environment growing up and how did they see women treated? How were they taught to show love? Celebrity status doesn't erase any of these things, it only magnifies the mistakes of them, so I ask again, who would they be if we didn't know their names? I ask this because I wonder why it's so impossible to believe that they would do the things they are accused of? Because we love One Mic and still think Breathin' goes hard? According to https://ncadv.org/statistics, 1 in 3 women have experienced some form of domestic violence while 1 in 4 has been a victim of severe domestic abuse. With stats like these, I ask one final time, why is it so hard to believe they did it? Listen to that video of Kelis and convince me that she's making all of that up. Why isn't there more outrage? How does it not rank as dangerous and important to address as Kanye? Finally, why aren't the men of hip-hop flocking to the phone lines, twitter pages and studios of these brothers to talk to them and help them heal their demons (so as to protect other women from experiencing such harm), as is the situation with Kanye? If the Nicki Minaj is dating Nas, why ain't Drake asking him "what's good?!"
BTW, Russell Simmons stands with pulling Kanye to the side and trying to save him.
R. Kelly. Nelly. Too Short.
I'm not saying these men are guilty at all. Well, we know R. Kelly is guilty as fuck but the rape allegations against Too Short & Nelly have either been dropped or stalled so I will stress these are alleged accusations. However, I can't help but notice that when it comes to harmful acts against black women, there is collective silence and/or the assumption that she is lying until she proves she's not. Anything she does that seemingly condones the harm done to her invalidates her claims so Emily B. showing up to Coachella with Fabulous makes him not guilty in the eyes of the same public court that is outraged about Kanye's slavery comments.
I'm outraged by his comments…and by this weird all-white college frat-kid voice he's talking in. But his explanation of why he said that didn't change what he said or how it made people feel. So why does Emily B. showing up with Fabolous or Kelis staying with Nas make their claims invalid?
I love being black. It's no secret and we all know that much. But who would we be without women? Why is it when acts of brutality are committed against us it spawns no outrage? No memes calling for boycotts. No suggestions of removing support of the accused; nothing more than a brief appearance on theshaderoom.
Interesting concept.
It's been a heavy few months. Quite frankly, it's been a heavy few years. We've either lost some of the greatest performers that ever lived or we have been let down by their private antics in epic proportions. It's hard. I still love Your Body's Calling Me by R. Kelly but I refuse to listen to it. REFUSE. My ears can handle the loss and there is a world of music out here to replace it. The same with Kanye. No, I won't find another Kanye, but I don't have to listen to this one. I may still reminisce over old Spaceships and walks with Jesus, but this new Ye, new voice and all, can kiss my black ass. The same with Nas. The same with Fabolous. I may be one of few, but I'm paying attention to more than the moment. And some of what I see really makes me sad. But I will tell you what:
The black race can't be more important than the black women that populate it.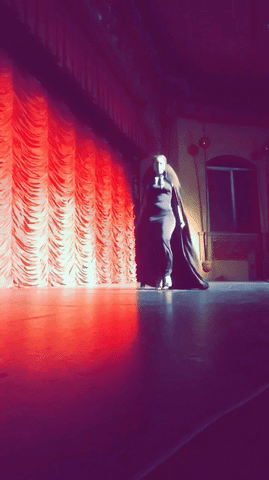 And saving Kanye, who has clearly abandoned his black pride, shouldn't be greater than saving someone's life.
Man it's been rough.
As Bony T said in Boomerang: "First the Fat Boys break up, now this. Nothing to believe in . . . "
~J