Savannah Syndrome Definition & Symptoms:
When a man proclaims to be a "good man" and is seemingly captivated by the idea that not only is he a "good man", but that all women should see him as the Messiah of men, he may suffer from Savannah's Syndrome. The man in his mirror tells him that he is THE man. The ultimate good guy. Any woman who doesn't fall for his goodies is deemed not smart enough to see what is standing in front of her. His usual reaction to any type of rejection involves curse words, spiritual shaming, predictions of future regret, forever single and unapproachable. All while conveniently forgetting that he might be talking to a "good woman." His language will read as if somehow the woman is now beneath him and his immeasurable awesomeness. These men are also known to accuse black women of being angry, often in unwarranted situations. Clinical trials have shown that men with Savannah's Syndrome believe they are a savior for women (not to be confused with saving women). This condition is not rare as it's known to affect 3 out of 5 "good men. The only cure is to death to the ego.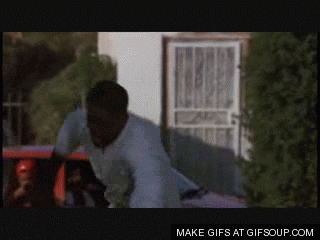 Note***This gif is meant to imply death to EGO. Don't let a living ego tell you otherwise.
What is it about good guys who know they are good guys?
Do they smell their shit and think it's the stuff roses are made of? Do their farts resemble toll house cookies being baked on a cold winter morning just before Santa Clauses slides down the chimney of their home? Is there a governmental kickback, tax-writeoff or a lifetime supply to Jordans and Jordan's Chicken if they show the public how enchanted they are with their good guy status?
It seems there is a growing phenomenon of men, specifically "good men", who know they are good men or at least deem themselves full of great qualities, that think because of this EVERY woman should not only want to entertain them but is somehow doing themselves a great disservice if they are NOT interested. They will guilt trip you using spirituality and your future, talk shit to you but use terms like "we" to make it seem less solely directed and/or get mad at you and shoot a white castle sack of ten texts to your phone just to let you know it's fuck you because they know they are the good guy and oh one day you shall see. All this because you lack or lose interest.
Ummm….ok. But, my nigga you need to seek some help.
 
Seriously, get a therapist and get rid of that baggage boo. It's not becoming of you. Let's unpack this by starting with my most recent interaction with a male species….specifically the "good" kind.
We'll make this short and refer to him as "Chocolate (C.) Winona." He was handsome, not really the height I'm seeking but he was taller than me and I felt like I could wear heels around him. When I'm detailing a man for the first time, these are things I think about along with checking the lips, arms, Adam's Apple and honestly, a rough estimate of his dick size. Hey, if men can gawk at my ass and make a big deal about it loud and in public, then I certainly can have an internal thought of big or small.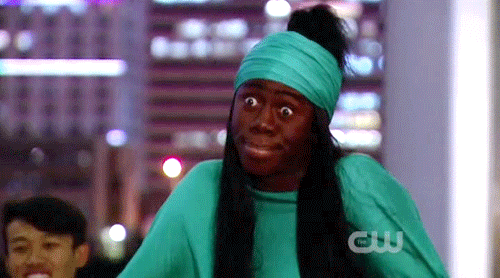 But about C.Winona…
We met on Saturday. By Monday afternoon, I had been informed not only that he didn't "need me", but also that  "The Devil Won."
***I wrote that just as he did via text w/every first letter capital. No worries. Keep reading and you shall see for yourself. Now, hold fast to the phrase "The Devil Won" because I will be using that more in the future just to be an asshole. So about Saturday. A day trip out with mom to a local bar led to her wingmom'ing me into meeting Chocolate Winona. I was standoffish at first even though he initially caught my attention by giving me a $20 bill to put in the wall Jukebox. I'm a sucker for music so I obliged and chose songs that ranged from Rick James' Mary Jane to The Carter's Ape Shit. If he was looking for me to play love music by Tank and Keith Sweat, he chose wrong. But as the time passed and wine flowed, so did the conversation. He was a truck driver from Mississippi not too far from where my known roots began. At some point, we exchanged numbers although Peaches the Wingmom had already given him my business card.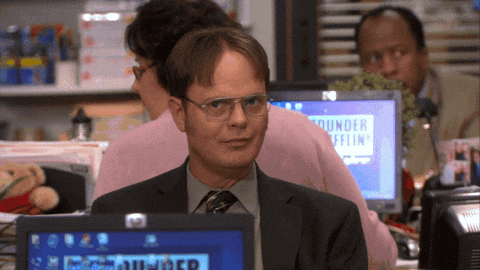 I hoped to hear from him. He had informed me that even though he lived in MS, he stopped through Indy almost weekly. He was a good candidate for friendship. I'm not looking to be 'boo'd up' with none of these dudes. I am currently in a celebratory stage with my singleness. I enjoy not semi-owing another human being an explanation of where I am, what I am thinking or why I'm not fucking tonight.
But (t)HugzMansion gets lonely too. Just because I don't want to be in a relationship doesn't mean I don't want to date and have a good time. Go out and have drinks. Eat food. Dance. Sweat. Laugh. You know, the things men and women do well together…or so I've heard. C. Winona seemed well for this because he doesn't live here but he's here often enough for us to engage in some of those things. Sex wouldn't be something that could rule the connection because obviously IF we were having it, it wouldn't be that much. And then there's always the why am I trying to date men here (who obviously don't dig me anyway) when I don't want to live here ANYMORE. I want to graduate and move. It's not Indy, it really is me. So there should be no more ties to no more tied-at-the-NAP niggas with kids, problems, and maternal nipples they still have their wallets attached to.
He seemed like a good start. He's never lived with a woman, owns an acre or two down south and just really had an I-N-D-E-P-E-N-D-E-N-T aura. It was refreshing.
One thing I love about hanging out with my mom is that the wine will be flowing. The bad part is that more than likely, it will be wine flowing past my cutoff, straight to my glass.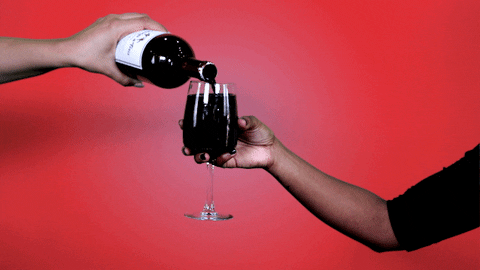 There's no point to me saying that other than shouting out another good time in the books. I didn't leave my mom at the bar and go sleep with the truck driver. This isn't a blog from the back of his truck cab that doubles as a help me message. We were at the bar for a long time and my mom ended up staying all night with me that night. She's a great wingmom. They talked for quite a bit and I'm sure she has his life history recorded in her secret Book of NiggaNotes. It was an eventful Saturday out with my mom at The Living Room Lounge. It was really more of a scene out of a black episode of Cheers, just with a wine-drunk poet instead of the mailman.
Staging the Scene:
Sunday we talked briefly and decided to grab breakfast before he headed out to Texas. I drove to the truck stop where he graciously filled my tank up (after I had just put $16 in it…I wanted a refund). We stood outside chatting while he waited for his laundry to end and he asked me why I was so standoffish at first. This led to me saying I have trust issues. I'm thinking I'm not looking for you to marry me so I can say that openly, adult-like and honestly. He obliged my trust issues with some of his own and spoke on past occurrences that left him, side-eyeing folks. Again, we're just going for food, not a marriage certificate, so I'm cool with this conversation as it was open and straightforward. I also had open and straightforward convos with the ex and so, alleged honesty or good convo isn't impressive. But again, I'm a heterosexual woman who's been single over a year and left dateless and dickless and saying "damn" three times randomly throughout the day.
I've been proud of myself lately. The guys I've come into contact with have all been met by me standing my ground. One guy asked for a hug after we walked and talked for an hour. I decided against it. Simple little thing it was but it felt good to say no. There have been several of these small gestures of me claiming my time properly that I'm hoping will bring a better litter of pedigree my way. It's a new me that I'm quickly used to and in love with. This time, I stood my grounds on who I am willing to let cook for me:
Him: "Where you want to go get something to eat?"

Me: "Its two really good spots downtown. Wild Eggs and Yolk."

Him: "Or we can go on the highway and get off on the next exit. There's a Denny's up there."

Me (mentally scoffing AF): "No thanks, I don't like Denny's."

Him: What do you want then?"

Me, without hesitation:"One of the two places I named."
The conversation and food at Yolk were good. We laughed, talked travel, kids, food, life. We hit it off even more, sober nonetheless, and planned to meet up when he stopped back through Indy. I even gave him a hug which reminded me of how great a good embrace can be.
Monday Mourning:
Now I'm about to post screenshots for two reasons: to avoid typing and trying to summarize these messages without leaving out anything pertinent and two, so we can get back to the original question of this blog and end it. But first, let me start this at where things truly ended. Sunday night, I went fell asleep around 10:00 pm reading my book for class and watching Law & Order: SVU. When I woke up to turn the lights out around 1 AM, I saw he had called shortly after 10:30. I returned the call via text Monday morning wishing him a good day and noting that I was asleep the night before. Well, no need for paraphrasing. Peep this curveball:
Do you want my response to this madness or should I just dive back into the Savannah Syndrome? Fuck it:
I immediately blocked him after I sent that last message because I mean it when I say I will cut your black ass off these days. No more sticking around and proving my instincts wrong. No more giving second chances. I'm all out. Sorry guise. I wasted them on trifelife niggas and now, either come right or miss me. Now, the term correct is not synonymous with perfect. But this shit right here…NAW! So as long as planes, trains, and automobiles cover the land and skies and ships cover the seas, I swear I will be God blessed and fine. My mom might be disappointed. I think she liked him. Mom, I think we need to make peace with me living this life to the fullest, solo. Or, as I am coming to wonder, maybe I have many true loves in faraway countries that are waiting for my arrival. I know this ain't it. Oh and before I could get that block to stick, one final message came back to me from Chocolate Winona that I didn't bother to screenshot (I only did shots to share w/my sister…but hey, why not the blog).
It said "Ok Ms. Smith. Take care. P.S. The Devil Won."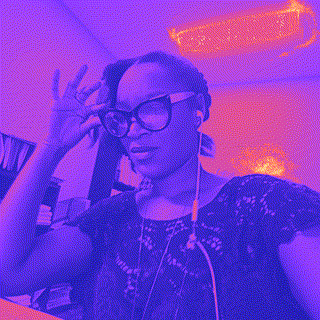 N I G G A W H A T? ????
What exactly did the devil win? My soul? Cause that would be the only thing that matters and I'm certain that ceasing communications with someone other than God does not equate to the devil winning my soul….or virtually anything else! This makes me think about Too Black and Amiri Baraka. Too Black often performs Amiri Baraka's poem "Must Be The Devil" as a tribute, and that repetitive line of "must be the devil!!", popped in my head when I read that. So, it must be the devil winning, not you fucking up?
Seriously, please offer commentary to help me see the error of my ways. My comment sections are open for the public to leave real thoughts in. I welcome them. I gave you the whole screenshots because I want to get an outside take on how I handled this and if I jumped off the deep end. My conclusion was that based on this pre-convo about trust issues and me not answering my phone, that is how my morning text was greeted with "we gotta do better than this" and a reiteration of trust issues rather than something more friendly and fashionable (as in we just met each other) like "have a blessed day too." Is that fucking hard???? Should I have really been told that we gotta do better? Nigga. I just met you!!! I don't have to "do better." Either you like what is being presented or you keep it trucking, Buck. And one more thing….did he hit me with the angry black woman technique? He suggested I shot him down in my aggressive texts but I never could locate either: not the aggressive texts or the shooting him down.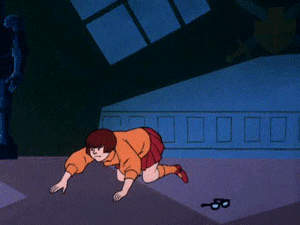 But that's not the point of this blog.
This is really about The Savannah Syndrome. One thing that I noticed while we were headed to eat was Chocolate Winona's repeated interrogation of whether or not I am the type that appreciates a good man. It got to a point that I felt I needed to throw it out there that I too am a good woman and make no mistake of that. It started to feel like he picked up a straggler from the corner who needed to be coached on being in a relationship so long as she was appreciative. I ended up saying yeah I'm appreciative but I also REQUIRE the same. I'm a good fucking woman, flaws.and.all. In order to take a seat at your table, I would have to sell one of my own.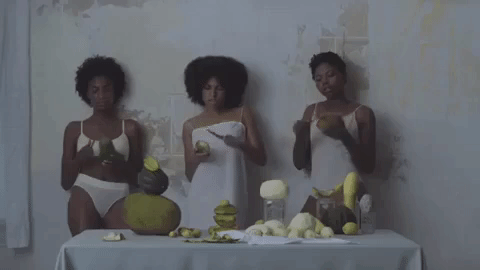 I'm not a bum. But – I'm also still healing and reeling from the whatevers of my life so I took it with a grain of perception. But when I received these texts, I knew I wasn't tripping. My ex used to do this shit. He would play this "good guy" role in attempts to guilt trip me (also known as manipulation) out of giving up on the relationship. He would say things like "you'll never get someone who loves you like I love and support you", "you know no one else will love you like me", and other similar phrases often reserved for women to say to men but I digress. It worked but not because I didn't think I would get a better love; but because I thought he was a good man and I wasn't being 'fair' to him. Reality has shown that if someone isn't loving you the way you want or need to be loved, regardless of their level of good, dropping them will allow you the opportunity for someone else to love you BETTER!!!! Even if that someone is yourself. 
Now, I know I'm one to overthink but I also know old relationships are supposed to teach us what to avoid and what to look for in new experiences. When that flurry of messages came through and I kept seeing about the devil winning and showing up Saturday "after the good man came",  I was instantly yuckfaced about it. The final message of  "P.S. The Devil Won" really made me laugh. Because I couldn't help but think what if the devil had nothing to do with this my G. What if God was saving me from something that wouldn't ultimately be good FOR ME? What if for once in my life, I actually allowed that to happen without asking to be broken down first?
Just as there are still good guys left on Earth, there are good women. Most times, it is good women that raised them. I think it's worth noting that "good" is a subjective term, which means its definition is subject to one's own individual perceptions and experiences. What are you good at? Building? Cooking? Fucking? Manipulating? Staying out late? Just because you are "good", doesn't mean you are FOR everyone…or anyone. Being a good person or a good man or a good woman doesn't make you perfect and it doesn't automatically grant you access to whoever you want. Your version of your good self might be the worst choice for my version of my best self. This is how my last self-proclaimed "good man" left me looking:
It doesn't mean either of us is bad people. And two good people not being compatible don't mean the devil won shit!!!
It means yaw don't mesh. The. End. Manipulation is running rampant in relationships and I'm no longer willing to sink in the murky waters of an unknown nigga ocean of confusion. Even if you're a good guy. That "The Devil Won" shit rubbed me so ill man. Don't try to use God to fuck with me. My ex did that shit too and thought he was the moral authority in the house while living a devildick lie of a life. Remember how Savannah's mom from Waiting to Exhale told her that homeboy was "a good man"??? She said it with conviction in her face and voice. She wholeheartedly believed him to be such.
And good he may have been. He was also an adulterer. A liar. And a manipulator. All these things made him selfish as well. Quite similar to my ex, who again, suffered heavily from Savannah's Syndrome. I'm not questioning whether he was good or not; I'm just saying there came a point for Savannah where his good wasn't her cup of excellence.
When good dick is no longer the blinding force, you increase the odds of ending up with a confident good man who lacks Savannah Syndrome,
…and also has good dick attached to his beautiful, compatible soul.
So for now,
I'M GOOD, nigga, enjoy.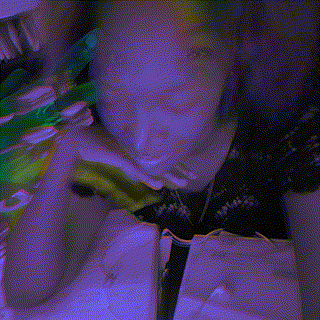 Today's soundtrack is a new release from Chance the Rapper:
PS: God Won Again!!!! #AlwaysDoes