"I can't believe he's not here"
"I can't believe this happened"
"I can't believe ( insert emotion ) "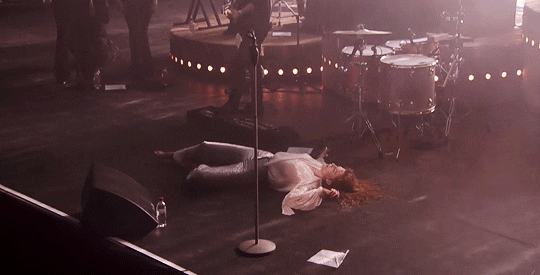 Snow Patrol's Chasing Cars plays on Spotify. The mood crashes. Suddenly she is thrust back into that space she is constantly trying to keep herself away from. It's her way of protection; not thinking is her way of self-protection. But there are times when she can't run, can't hide and can't pretend she didn't lose a part of her that she really wanted to keep.
Life has a way of teaching us that what we WANT and what we DON'T need are sometimes the same damn thing.
It's a hard lesson to swallow. Some lessons we run from and others won't leave us be until we've accepted their truth. Sometimes it's a line on a television show or a familiar smell or sound and suddenly you're back among the echoes of yesterday. For her, this time, Chasing Cars is what sent her searching for the Parked Car she once sat shotgun in.
"If I lay here,

if i just lay here

would you lie with me and,

just forget the world"

~Snow Patrol, Chasing Cars
In these four lines, she pauses the sip of her warm apple cider and looks up from her laptop. Her head, in a slight natural turn, focuses her eyes on the outside window. The leaves are turning colors. For the next five minutes of eternity, she is suspended in what once was.
This is what she mentally runs laps to stay away from. The aftermath of yesterday is haunting when she thinks of it, so for the most part, she doesn't. She ignores it. She heals in what feels like a quick, slow motion of forwarding steps and controlled thoughts. But again, there are those instances where sprinting through her hurt ceases and all she can do is stand there in the outcome of the war of roses. As unbelievable as it still feels to be here, 8 months after the initial fallout, all she can do is deal with it.
What she always finds perplexing is the level of which she believed in all things them. It seems impossible to ever be able to trust another person with such grandeur but in hindsight, it feels overrated. Suddenly, she would rather have wine and so she pours a glass and places it parallel to the cider. Slow sips from both accompany the recollections: the words and the way they pierced her soul like chars of distressed glass. Insults that snatched her eyelids off and made her stare at the tattered reflection that she could see from his eyes. Shame. Guilt. Things she felt years prior to knowing the man who stood in front of her even existed. she had forgiven herself for everything up until this point and now she stood shortened and defeated by those things she was so good at: words.
Words were breaking her into pieces and alienating the right now from yesterday. Words killed her before: years ago, as a young 20 something, it was words that had her ready to swallow a bottle full of pills that were spread on the living room table. Words have always broken her bones. She found herself falling in love with words after learning how to use them to SPEAK. But on that day, in the second quarter of the newest year, she found words turning against her and ripping to shreds the woman she had become. More sips of the wine and less of the cider keep her tears at bay. She wonders if he thinks as deeply as she does or if the replays in his head seem as harsh to him as they do to her.
"I wonder does he wonder how we got here?"
The song keeps playing, now on repeat, with droopy lyrics that pull at her heartstrings.
I need your grace
To remind me
To find my own

~Snow Patrol, Chasing Cars
She's all the way in now and might as well allow this mental escapade to run its course. She remembers spontaneous selfies, dressed up events and tons of laughter. Lip syncing contests and long drives to discover waterfalls. It felt like she found her partner finally.  They were a beautiful duo that was the picture of what she thought she wanted.
"I knew you were out there"
She left that message to him on a grid-picture she posted one day. In this moment of 20/20 hindsight, she doesn't foresee ever trusting herself again. Not in this capacity.  She knows she will get over it and it will become her distant past in due time. Reciprocity is a bitch to catch hold of and until him, she had never felt it from anyone. She's never actually felt loved, until him. Everyone made her feel a myriad of other ways, but love wasn't it. She felt loved and supported by him. That's what hurt her deeply – the love she was confident he held for her was not enough to get him to act on. He didn't trust who she was and she realized it too late into her love. He didn't trust her to love him authentically and as is. He didn't trust her with his truth or the truth they shared. He didn't even trust that she could leave town and not come back with new dick on her breath. When she thinks back on these things, she runs further away from the idea that they ever existed.
It was all a smokescreen. She was never in a healthy relationship like she used to boast about. He never planned to marry her. He had fleeting respect for her and she couldn't change his perspective about who she was. She thought he saw her at her core – but it ended up feeling like he saw the book cover and not it's golden contents. But to that notion, she helped with that quite a bit. She wasn't the greatest woman like she thought. She was abusive and mean. Cold and tired. She was a survivor who was doing her best to love properly but really had no idea how to execute what she felt. As her backward thoughts played on top of Snow Patrol's third rotation around the speakers, she realized despite the levels of disappointment and anger she still feels, he most likely loved her as best as knew how too.  NEITHER of them was able to love each other the way they NEEDED.
Maybe Jilly w/the Stringy Ass Hair can do him better.
As for her, she never wants to date again. People tell her it will be ok and someone is coming and searching for her and blah blah, meme, meme, blah. . .
She subscribes to none of it. Most WANT this to be temporary feeling for her but she never intends on allowing herself to get that close to anyone else.
This was the last time she would share her secrets in someone else's palm only for them to be thrown into her face like acid. She had done this shit before and was not laughing at the choices she made that got her here again.  Her cherished relationship – the one she would have bet her next heartbeat on – was over and so was her friendship. In losing this friend, she distanced herself from everything and everyone else. It crushed a part of her she doesn't even want back. As the year prepares to change, she hopes to let go of 2017 in full. But I have a feeling, her tears may continue for years to come.
For now, as other people seem to have LOVE well defined and healthy, she sits in silent envy, controlling her thoughts as best as she can. Snow Patrol's Chasing Cars remind her that she is still healing. She may spend the rest of her forever healing. And man is it easy for the tears to surface.
The song draws near to its close. She wipes her face and straightens her back.
It's time again –
I've learned it's as easy to remember the bad times as it is the good. Both create permanent records in our head of things that happened, good and bad, and we can pull from either direction. It's sometimes hard to pull from the good when the bad is present and vice versa. Whichever you pull from, memories can't decide your future for you…or at least they shouldn't. But for her, they certainly have. 
– It's time to stop thinking again.
It's time to control my her thoughts.
And with that, she stops wondering how they got here, and goes back to accepting this unexpected, permanent truth. Denial serves no one; it only prolongs healthy healing. The last of her wine is gone and her cider is now cold.
How befitting.
Those three words
Are said too much
They're not enough

~Snow Patrol, Chasing Cars